**Full Disclosure: This is a sponsored post which also contains affiliate links. All opinions are my own.
So, you have a used car that is starting to look "old", right? Your first thought is probably to go out and look for a new vehicle. However, you don't have to shell out thousands of dollars for a new car. Instead, there are some things you can do to your current vehicle, to make it feel like new again.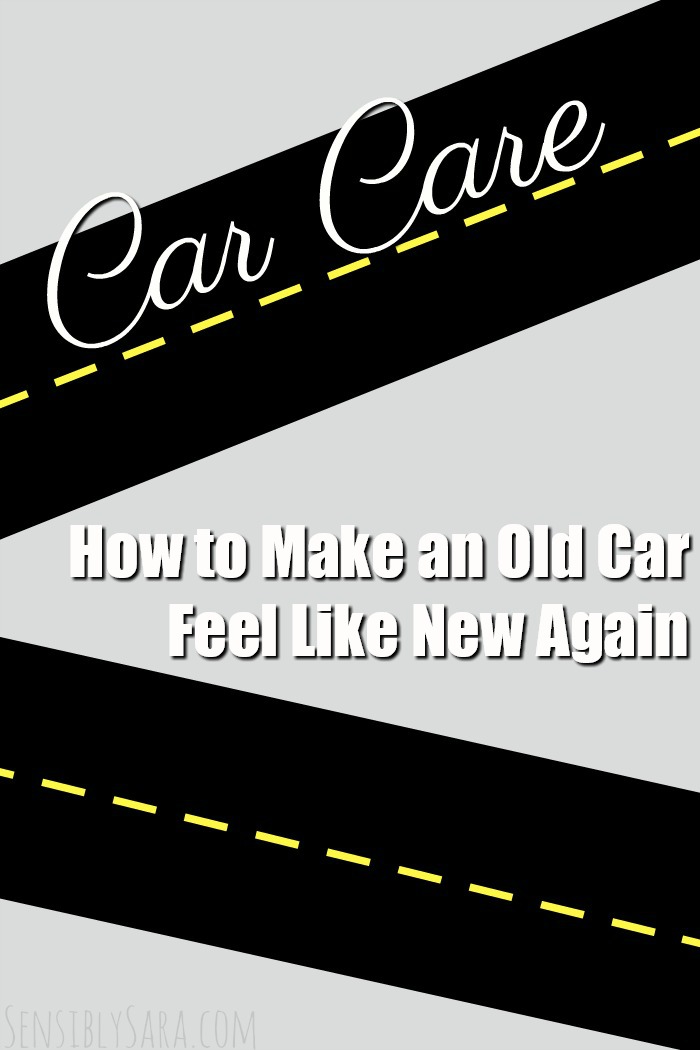 External Ideas:
Flush the fluids – Older cars need some fresh fluids every now and then. Brake fluid and power steering fluid may get contaminated over time. So, you need to flush out old fluids and replace them with new fluids. As a general rule, brake fluid should be changed every 2 years, motor oil every 5,000 miles, power steering and transmission fluids every 30,000 miles and air conditioning coolant every 100,000 miles.
New paint job – Throughout time, things like dirt, rain, bird dropping, bugs, tree sap, tar and ice can wreak havoc on your car. A fresh coat of paint on your car can make it look and feel like new again.
New headlights – Upgrading your vehicle's headlights can be both aesthetic and practical. Older cars have halogen headlights, which produce dull yellow beams of light. However, modern LED or HID headlights, produce colder blue or white beams of light. These newer headlights provide drivers with better illumination at night and in foggy weather.
Internal Ideas:
New floor mats – The floor mats of your vehicle can get dirty, dingy and worn from things like debris, mud and sand. Also, things like coffee, juice and soda may get spilled on them from time to time. To give your vehicle that "new" look, replace your car's floor mats. Today, floor mats are sold in an array of colors, designs and styles.
New seats – The seats on your vehicle take a daily beating! Between dirty and soiled clothing, food crumbs, friction, spilled beverages and UV damage, your once-stylish car seats have turned into dreadful car seats. Installing new car seats can bring life back to your older vehicle.
Install new gadgets – Update your car's look by installing some modern gadgets. You certainly don't have to transform your car in technology central, but installing a few new gadgets can give your older car a cool technology face-lift. Backup cameras, which are installed in the rear of the vehicle, lessen the need for rearview mirrors. If you have children, a headrest DVD player can be a lifesaver. These small, DVD players are mounted onto the backs of the driver and passenger seats.
Head over to East Hills Jeep to find an great new car!