**Full Disclosure: This is a sponsored post which also contains affiliate links. All opinions are my own.
Purchasing a vehicle is a long-term investment. When you purchase a vehicle, you expect that vehicle to be dependable and reliable for the long haul. However, not all vehicles can fulfill that expectation. Here are the most reliable and least reliable vehicles on the road today.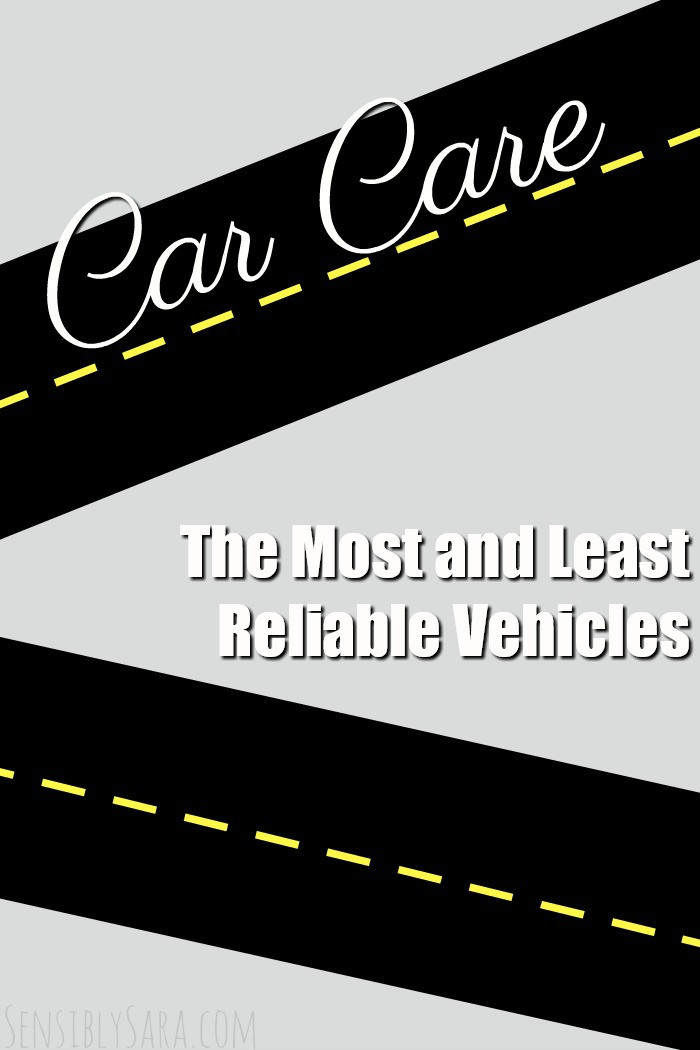 Most Reliable Vehicles:
Audi Q3 – The Audi Q3 is a compact crossover vehicle, manufactured by Audi and first produced in 2011. The Audi Q3 is the most reliable vehicle in the category of luxury crossovers. This compact car provides a comfortable ride and features responsive handling. Other features include a fuel economy of 22-miles per gallon, 200-horsepower and 2.0-liter turbo, 4-cylinder engine.
Kia Niro – The Kia Niro is a hybrid subcompact crossover SUV, manufactured by Kia Motors and first produced in 2016. In December of 2016, the 5-passenger Kia Niro received the Guinness World Record for Lowest Fuel Consumption by a Hybrid Vehicle. This subcompact vehicle traveled from Los Angeles, California to New York City, New York, with a fuel economy of 76.6 miles per gallon. The Niro has some of the best advanced safety features around, including automatic emergency braking, blind-spot detection and smart cruise control.
Toyota RAV4 – The Toyota RAV4 is a compact crossover SUV, manufactured by Toyota and first produced in 2013 (4th generation). The Toyota RAV4 features the fuel economy and maneuverability of a compact car and the higher visibility and increased cargo space of an SUV. This compact crossover SUV received a good crashworthiness rating, from the Insurance Institute for Highway Safety, for its head restraints, moderate overlap front, roof strength, seats and side.
Least Reliable Vehicles:
Chevrolet Camaro – The Chevrolet Camaro is a muscle car, manufactured by General Motors and first produced in 2009 (5th and 6th generations). The Chevrolet Camaro looks amazing and is fast, but it fails in reliability. The most common problems in this muscle car include the drive system, in-car electronics and transmission. Other common problems include tight rear-seat space and poor visibility.
Ford Focus – The Ford Focus is a compact vehicle, manufactured by Ford and first produced in 2010 (3rd generation). While the Ford Focus looks sophisticated, Consumer Reports listed this compact vehicle as one of the least reliable vehicles in both 2017 and 2016. Besides its poor reliability, it also has a common problem of a jerky transmission at low speeds.
GMC Acadia – The GMC Acadia is a mid-sized crossover SUV, manufactured by General Motors and first produced in 2007. The GMC Acadia seems to be plagued with an array of consumer complaints, like its drive system, in-car electronics and power features. Other common issues of the crossover SUV include problems with the brakes, air conditioning and traction control.
Head over to Atlantic Toyota NY to find an great new car!