**Full Disclosure: This is a sponsored post which also contains affiliate links. All opinions are my own.
We all love our car to have that "new" smell, but this doesn't always happen as we want it. The last thing you want to do is to ride in a vehicle that smells terrible. Here are some great tips to ensure your car always smells fresh and pleasant.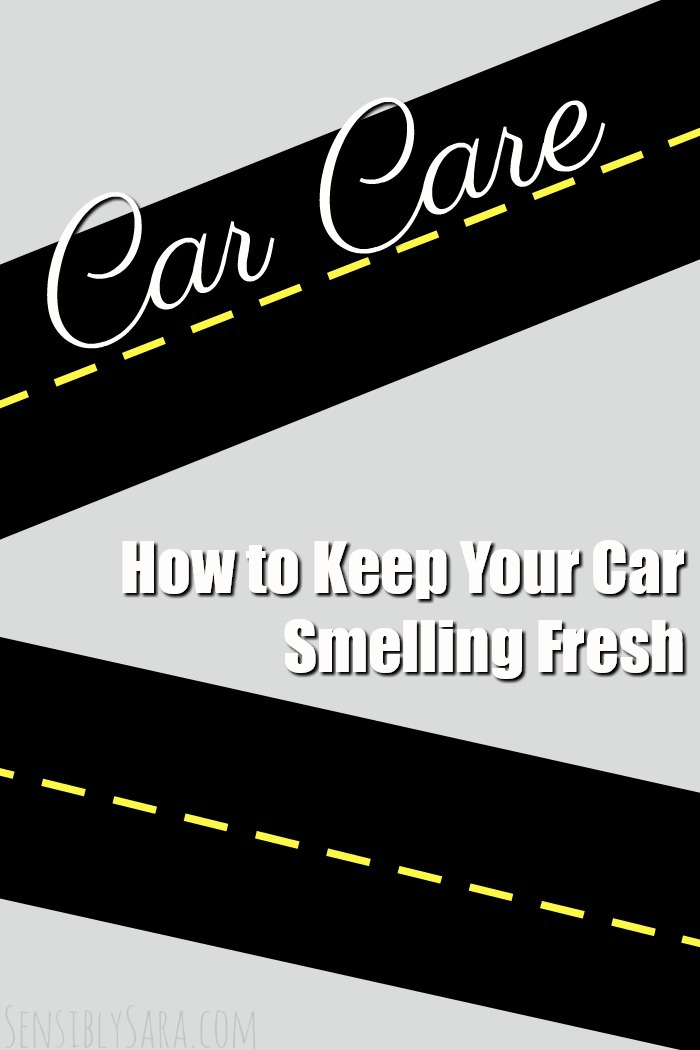 Keep the car trash free – One of the worst culprits of nasty car odors is trash. So, to prevent these unwanted smells, be sure you remove all forms of trash from your car every time you exit the vehicle. This includes things like coffee cups, fast food bags, opened/uneaten food items and wrappers.
Make the car a smoke free zone – If you don't want your vehicle smelling awful, don't smoke in the car and don't allow anyone else to either. Not only does cigarette smoke leave an unpleasant odor in the car, but it also settles into your car's upholstery.
Use precautions with kids and pets in the car – If you have pets that are traveling in the vehicle with you, be sure to keep them in a pet carrier. This will help to avoid unwanted, smelly pet messes. If you have children that are traveling in the vehicle with you, use spill-proof cups to prevent accidental spills. When it comes to snacks, avoid snacks that are messy like chocolate, fruit and yogurt.
Spot clean tough stains in the car – If you happen to notice specific stains on your vehicle's carpets, dashboard or upholstery, be sure to spot clean the stain right away, before it sets in. This article explains the different types of stains that you are likely to notice in your car, as well as what specific cleaning items you need to remove the stains.
Periodically run the car's air conditioner – A car's air conditioning system can get pretty damp, causing mold to form and nasty smells to appear. The dampness occurs on the system's evaporator core, as a result of humidity condensing on the surface. To prevent this dampness from occurring, run the car's air conditioner, for about 15 minutes, twice a month.
Put an air freshener in the car – Using an air freshener in your car is a great way to keep it smelling fresh. However, be sure to follow the steps above first, otherwise an air freshener will only mask the odors instead of getting rid of them.
Head over to City Buick GMC to find an great new car!