**Full Disclosure: This is a sponsored post which also contains affiliate links. All opinions are my own.
As a car owner, it is important to keep your car as clean as possible. Maintaining a clean car will not only make its appearance better, but will also extend the life of the car. Here are some pros and cons of both car hand washing and automated car washing.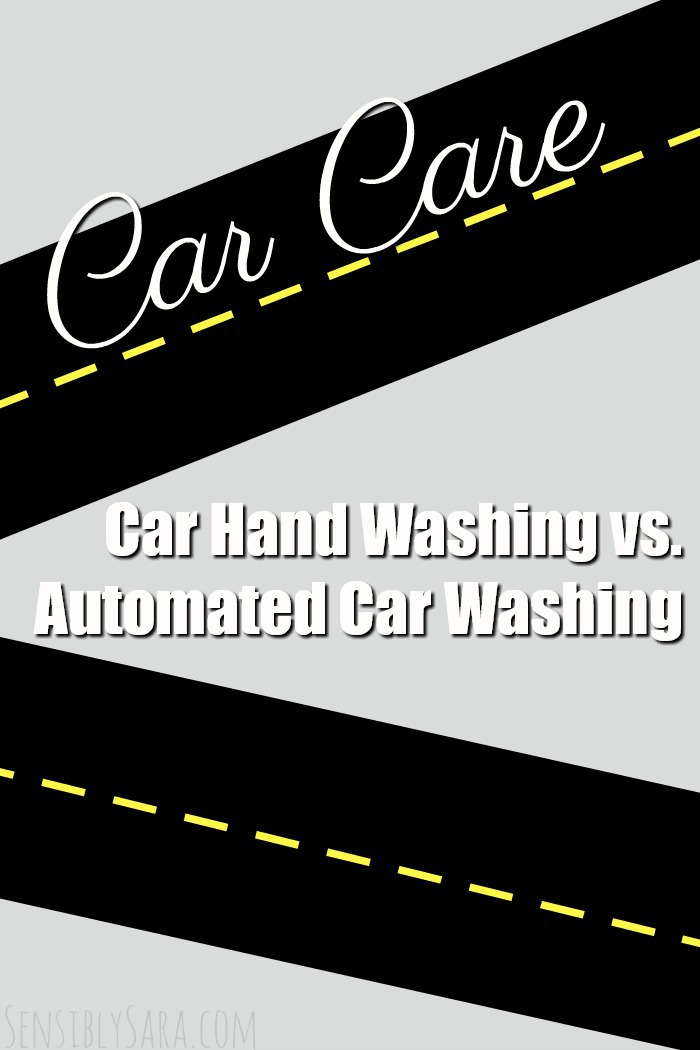 Car Hand Washing:
Pros – 
Higher level of attention – Hand washing your vehicle provides a higher level of attention to the vehicle. Hand washing allows you to get deep into the car's crevices, which can't be achieved at an automated car wash.
Lower costs – Automated car wash prices generally average anywhere between $7 and $19. However, washing your car at home doesn't cost a dime, since the items you will need- bucket, sponge, soap and water- are things you likely already have at home.
Cons – 
Physically demanding – Using an automated car wash doesn't take any physical effort on your part at all. However, this is not the case when it comes to washing your car at home. The reason for this is because all that scrubbing is rather labor intensive.
Time consuming – Hand washing your car at home takes quite a bit longer than sending your car through an automated car wash. Washing your car at home takes roughly 20-60 minutes, while using an automated car wash will take about 5-10 minutes.
Automated Car Washing:
Pros – 
Customizing options available – Automated car washes allow you to customize your car wash, depending on your car's needs. For instance, you can choose just a basic package, which normally includes wash, rinse and dry. However, you can add-on options like underbody wash, turbo dry or clear coat protectant.
Protects paint – Automated car washes use soft brushes and cloths, which are gentle on your car's paint job. Protecting the paint job on your car is important because it ensures the paint will last longer.
Cons – 
Water spotting – At the end of automated car washes are air drying equipment. The problem is that these dryers often don't dry the vehicle completely, leaving water spots.
Contaminants – While the soft brushes and cloths of an automated car wash are designed to wash vehicles quickly and efficiently, many people aren't aware that those brushes and cloths have contaminants in them. Think about the hundreds or thousands of times that those brushes and cloths come in contact with vehicles, collecting dirt and debris along the way.
Head over to East Hills Chevrolet to find an great new car!