**Full Disclosure: This is a sponsored post which also contains affiliate links. If you make a purchase, I get a teeny-tiny percentage at no cost to you. All opinions are my own.
Traveling in the car with your pet is loads of fun, but it does take some extra planning ahead of time. You need to know what essential items they need, what to pack in a pet first aid kit and why pet insurance is important to have.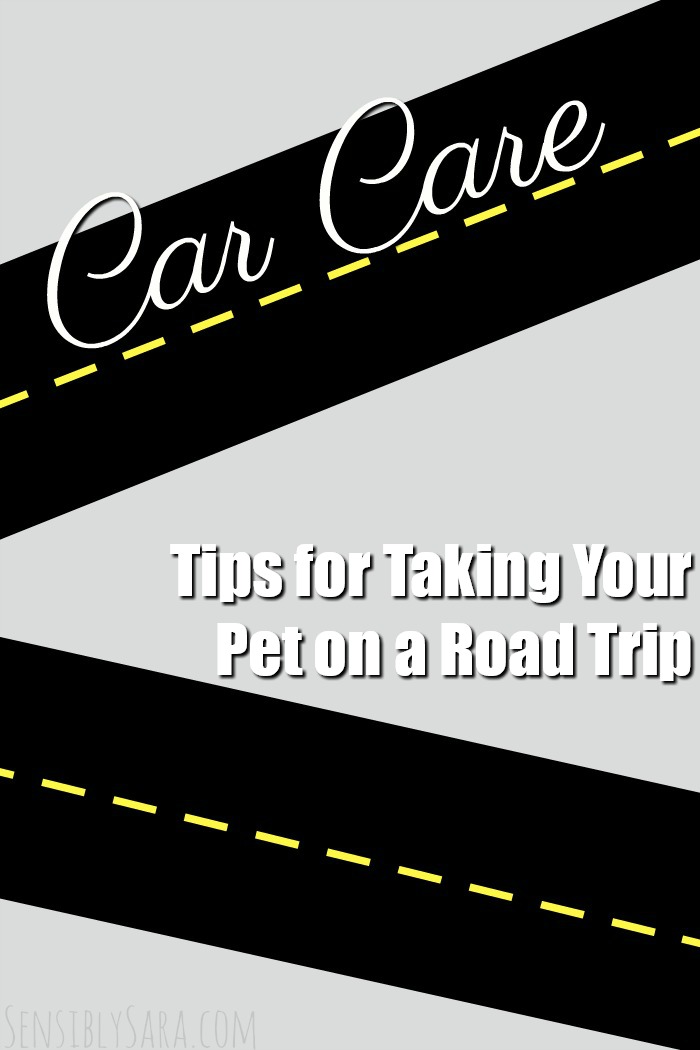 Pack their essential items – When traveling with your pet by car, there are some must-have items you need to pack and take with you. These items include a blanket, bottled water, collar, pet food, food bowl, leash, pet bed, poop bags, pet toys, treats and water dish.
Have a recent photo – Take a recent photo of your pet and bring it along with you on the road trip. Why? Because if your dog happens to run away while traveling, a recent photo can help with easy identification of your pet.
Put together a pet first aid kit – A pet first aid kit is an important item to have when traveling with your pet. You can easily create your own pet first aid kit by including the following items- adhesive tape, antibiotic ointment, emergency numbers (emergency animal hospital, local veterinarian and National Animal Poison Control Center), gauze, hydrogen peroxide, medications they may be taking, rubber gloves, scissors, sterile pads, towel and tweezers.
Don't feed them right before leaving – If you are going to be in the vehicle during your pet's meal times, you will want to feed them at least 3 or 4 hours before you hit the road. If you feed them any earlier than that, it can lead to car sickness or bathroom accidents in the vehicle.
Ensure they are secured in the vehicle – You don't want to let your pet run loose in the car while you are driving. You also don't want them sitting on your lap or in the passenger seat. These scenarios may cause serious harm to your dog in the event of an accident or sudden stop. Instead, place them in a pet carrier or secure them in a pet harness during travel times.
Head over to Alfa Romeo USA of Larchmont to find a car that fits your needs!