**Full Disclosure: This is a sponsored post which also contains affiliate links. If you make a purchase, I get a teeny-tiny percentage at no cost to you. All opinions are my own.
Halloween is the time of the year when all the little ghouls, ghosts and goblins are roaming the streets, trick-or-treating from house to house. While Halloween is fun and exciting for kids and adults alike, it is also a time that drivers need to be extra cautious.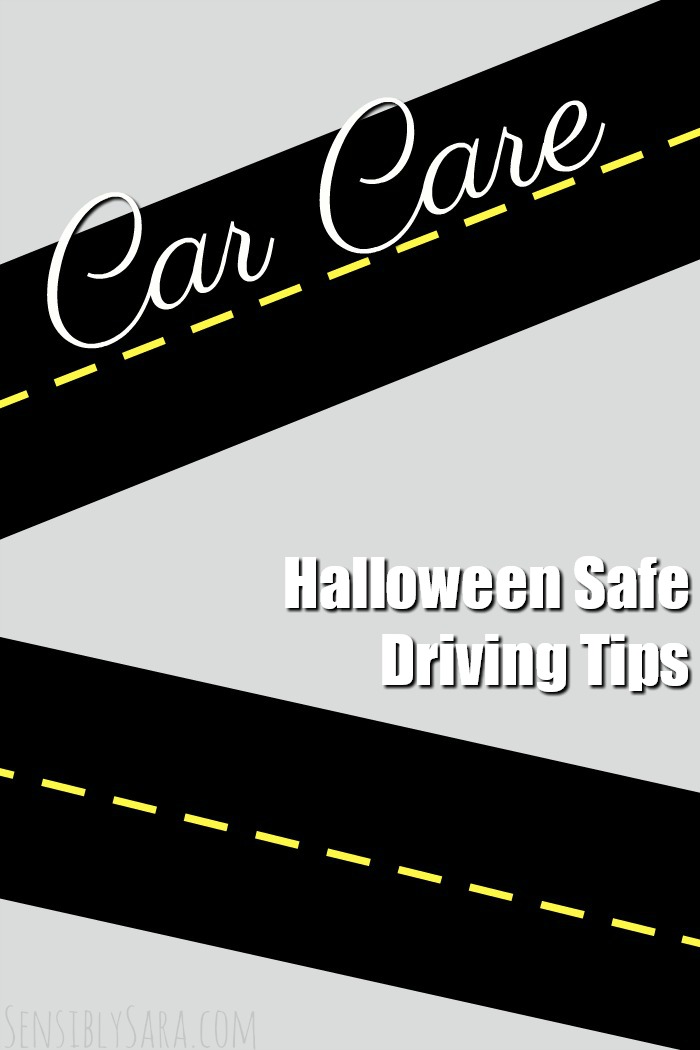 Always have your headlights on – Even if it is not dark outside yet, you still want to turn your headlights on. With the headlights on, there is a better chance that the trick-or-treaters will see you. Don't turn your high beams on though, since this will blind pedestrians.
Avoid any driving distractions – It is always smart to avoid driving distractions, but it is even more important during Halloween. This is because distracted driving is one of the main causes of accidents. If you need to use your cell phone, pull over to the side of the road first.
Be aware of stopped vehicles – In neighborhoods that have trick-or-treaters, you need to pay special attention to vehicles that are stopped on the side of the road. Many times, vehicles are stopped because they are letting their kids out of the car to go ring a doorbell or two, resulting in kids running out into the street.
Don't drink and drive – This may be an obvious one, but according to the National Highway Traffic Safety Administration, data collected between 2009 through 2013 showed that 43% of fatal car accidents on Halloween, involved drunk driving. If you are headed to a party on Halloween, call a taxi to get home safely or stay overnight at the home of the party host.
Don't wear Halloween mask while driving – This is probably another obvious one, but it still bears repeating. If you are headed to a Halloween party and your costume features a mask, don't wear it while you are driving. These masks have the tendency to obstruct your peripheral vision.
Drive below the normal speed limit – The majority of neighborhoods have a speed limit of 25 MPH. However, when driving around on Halloween, it is a good idea to reduce your driving to about 10 or 15 MPH. The slower you are driving, the quicker your reaction time may be, in case you need to hit the brakes suddenly.
Head over to Bodwell Chrysler Jeep Dodge to find a car that fits your needs!