**Full Disclosure: This is a sponsored post which also contains affiliate links. If you make a purchase, I get a teeny-tiny percentage at no cost to you. All opinions are my own.
Turkey, stuffing, cranberries and pumpkin pies are the tasty joys of Thanksgiving. While we look forward to spending time with loved ones, hitting the road for travel can turn into a nightmare. There are a few things you need to know so that you can ensure you enjoy your Thanksgiving holiday.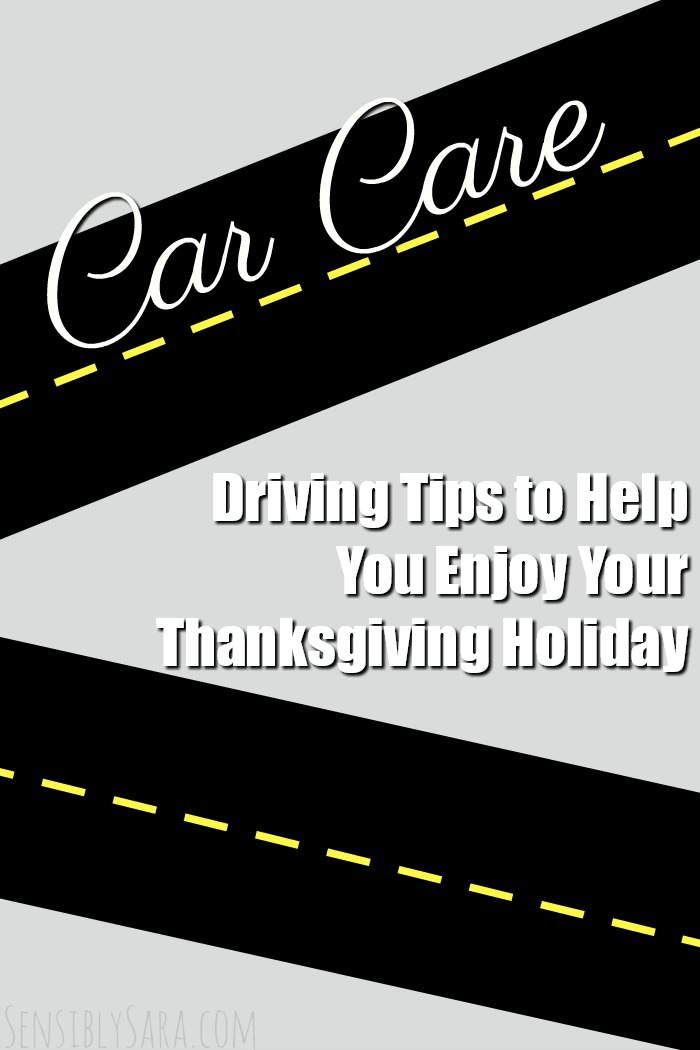 Avoid common driving distractions – When traveling, you should always be alert and attentive. However, this is especially true when traveling the roads during a busy holiday. If you need to use your cell phone, brush your hair or eat a hamburger, pull in to the nearest rest stop to do so.
Avoid road rage incidents – Road rage incidents seem to increase during the holiday season, when people's stress levels are at their highest. Anger and frustration can easily turn into road rage rather quickly. If you feel yourself getting upset with another driver, stay calm and take some deep breaths. If you encounter an aggressive driver, don't engage in a confrontation with them. Instead, just pull over and let them pass you.
Follow all the rules of the road – With millions of vehicles on the roads during the Thanksgiving holiday, it is important to follow the rules of the road. Make sure everyone has their seat belts fastened. Adhere to the posted speed limits. Stop at stop signs and stop lights.
Have your car checked out before leaving – If you plan to take a long road trip for the holiday, it is a good idea to take your car in to your mechanic for a quick inspection. This will help to ensure that everything is in working order, like the battery, brakes, fluids, lights, tires and windshield wipers.
Try to avoid driving on the busiest days – If you can leave a day or so early for your holiday travel, you should consider doing so. Since Thanksgiving falls on a Thursday, the Tuesday before Thanksgiving is the ideal time to head out on the road. When returning home, the Monday after Thanksgiving is when traffic starts to level out, making it the ideal time to head home.
Head over to Kim's Nissan to find a car that fits your needs!