**Full Disclosure: This is a sponsored post which also contains affiliate links. If you make a purchase, I get a teeny-tiny percentage at no cost to you. All opinions are my own.
While the holidays are a fun and festive time of the year, it also brings along some driving challenges and hazards, Besides the normal daily commuting, people are also on the roads heading to holiday parties, shopping for those perfect holidays gifts and visiting family and friends. Here are some of the worst Christmas driving hazards.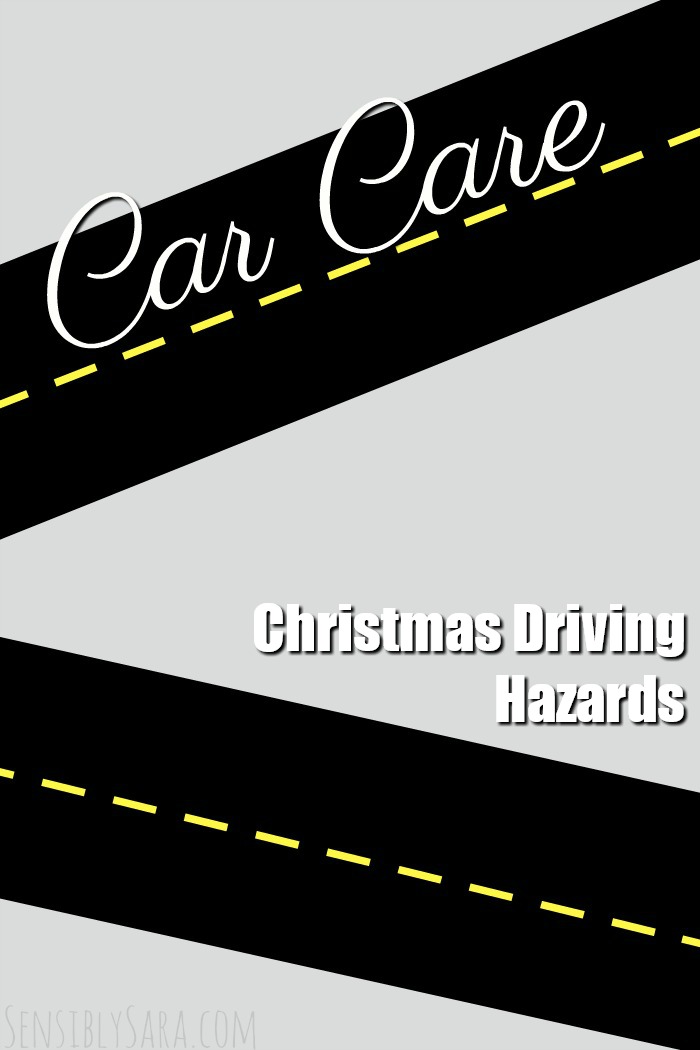 Bad weather – Bad weather is one of the most dangerous driving hazards around the holidays. Hazards like high winds, poor visibility and slippery roads, caused by arctic blasts and winter storms, often lead to car accidents, long traffic delays and roadway pileups.
Congested roadways – According to the Bureau of Transportation Statistics, about 91% of long-distance holiday travel is done by vehicle. This doesn't take into account those who are traveling locally to do things like Christmas shopping. This means that roads will be much busier than normal. When there are more vehicles on the roadways, the risk for auto accidents increase. To avoid this, consider taking a less-traveled route and be sure to check for traffic delays before heading out the door. One good site for this is www.waze.com/livemap, which provides you with real-time traffic updates in your area.
Drunk drivers – According to the National Highway Traffic Safety Administration, during the month of December, 28% of fatal car accidents are alcohol-related. Also, the administration states that between Christmas and New Year's, 40% of fatal car accidents are alcohol-related. There are a few things you can do to reduce your risk of encountering a drunk driver on the road. First, avoid driving late at night, between midnight and 3 a.m., when drunk drivers are more likely to be on the roadways. Second, if you do need to drive late at night, be extra cautious of your surroundings. Third, to reduce your risk of injury, in the event of an accident with a drunk driver, wear your seatbelt when driving.
Road rage – Road rage seems to be more common during the holidays. There are several factors that contribute to road rage, including construction delays, heavy traffic, loud music, slow driving, stressful feelings and tailgating. If you happen to encounter a driver who is angry or frustrated, there are a few things you can do to control or diffuse the situation. If a vehicle is tailgating you, change to another lane. If a vehicle is determined to pass you, either slow down or pull over to let them pass. You don't want to make eye contact with the upset driver and you certainly don't want to encourage them by returning any gestures.
Head over to Central Avenue Hyundai to find a car that fits your needs!