**Full Disclosure: This is a sponsored post which also contains affiliate links. If you make a purchase, I get a teeny-tiny percentage at no cost to you. All opinions are my own.
For several weeks at the end of the year, millions of people head out to do their holiday shopping. With so many people out and about during this time of the year, there are some safety precautions you need to be aware of when parking, shopping and driving.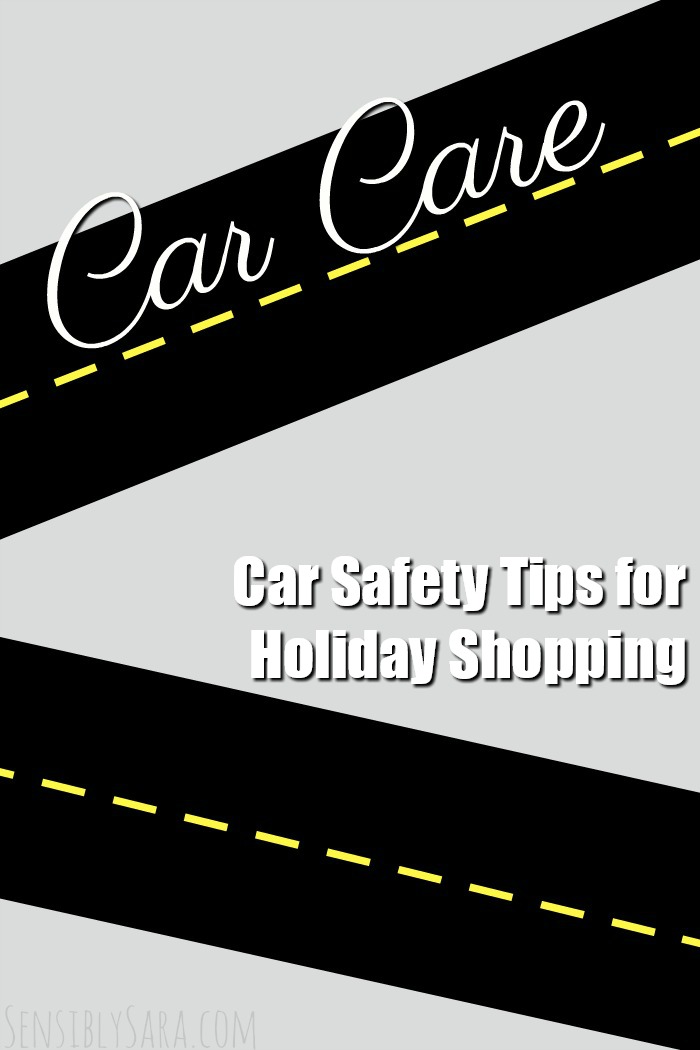 Lock valuables in the trunk – While it is probably best to leave your valuables at home while you are out holiday shopping, if that is not an option, be sure to lock them in the trunk of your vehicle. You don't want to hide items under the seat of your vehicle, however. The reason for this is because if a thief is scanning the parking lot and sees you stash something under the seat, it will peak their curiosity.
Park away from other cars – While you may want to park in a spot that is close to the entrance of the store, you really do want to avoid this. Why? Because everyone else who is out doing their holiday shopping also likely want to park as close to the store entrance as possible. If you decide to park around all the other cars, you increase your chance of your car getting dinged by someone carelessly opening their car door.
Park near CCTV locations – Many shopping areas have closed circuit TV (CCTV) installed around their parking lots. It is always best to park close to one of these. These video camera systems send live pictures to a TV screen, which then monitor and record them. If you are the victim of a vehicle break-in, the CCTV will provide you with footage of the crime.
Have your keys in hand – When heading back to your vehicle after doing some shopping, you always want to have your keys in your hand. You don't want to be fumbling around searching for your keys, since this can make you the ideal target for thieves, catching you off-guard. Also, if your vehicle has a remote keyless system, it features two stages to unlock your vehicle. Clicking it once unlocks the driver's door only (which is what you want to choose) and clicking it twice, unlocks the other car doors. By unlocking the driver's door only, you decrease the risk of someone jumping into the passenger's seat.
Use hands-free devices – Using hands-free devices while driving will help prevent distracted driving. When you are driving, if you must use cell phone, utilize the Bluetooth feature that most phones have. This feature allows you to drive hands-free. If your phone doesn't have the Bluetooth feature and you do need to use your phone, pull off to the side of the road first.
Head over to Kim's Chrysler Dodge Jeep to find a car that fits your needs!