When it was time to register for his last year of middle school in May, my oldest son decided he wanted to play football. His choice shocked me! He has no formal football experience. Sure, he's tossed a football around with friends but that can hardly compare to the knowledge and skill of kids who have played for years. It would be his last year of middle school and last chance to play (because I will not agree to him playing in high school!) so I agreed. And then he dropped a doozy of a bomb on me – he would need to be at school by 6:30 every morning during football season. WOAH – we were both going to have to eat breakfast on the go!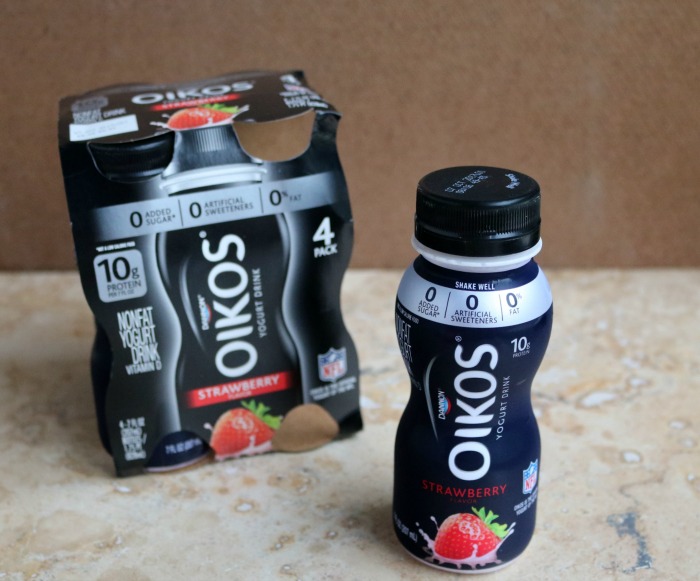 All summer long, I talked to James about what he'd want, asked for suggestions and searched for breakfast on the go ideas. By the start of the school year, I had quite the list of on-the-go breakfast ideas. Most days, James heats up a breakfast sandwich just before we walk out the door.
But what about me?! Dannon® Oikos® Nonfat Yogurt Drinks make my mornings SO easy! The 4-packs are available at Walmart in the refrigerated section. The yogurt drink contains 10g of protein per 7 fl oz and contain zero added sugar. Dannon® Oikos® Yogurt Drinks have live and active cultures. They are an excellent source of high quality dairy protein (which means they contains all 9 essential amino acids your body needs) and are also an excellent source calcium & vitamin D.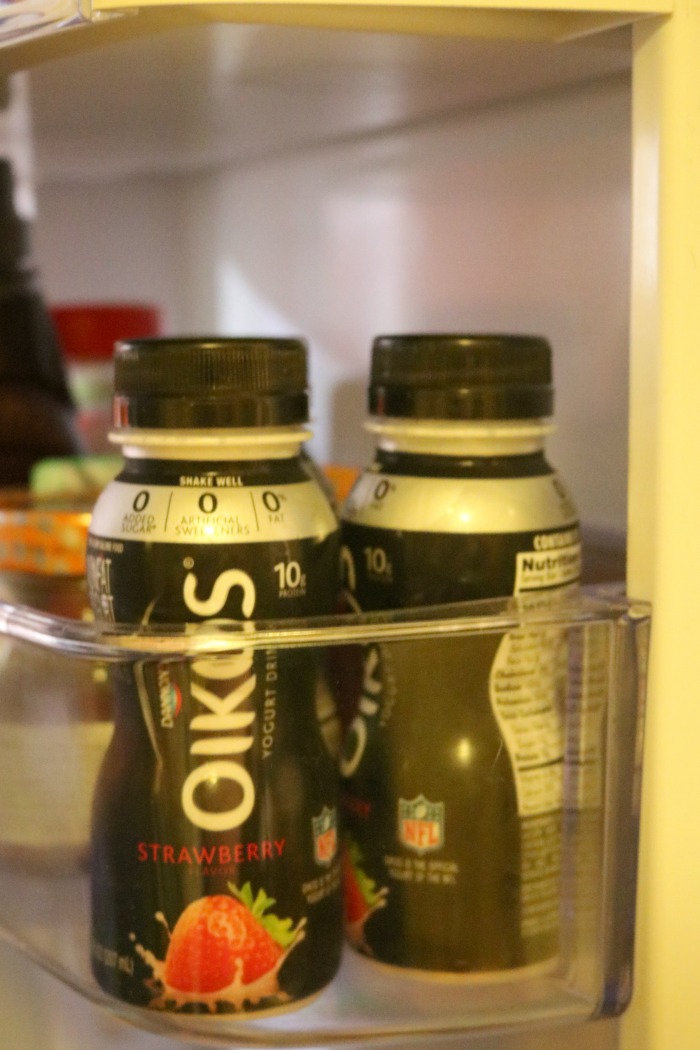 Getting up before the sun and going non-stop until bedtime means I need something I can count on for my breakfast on the go. Yogurt drinks are a delicious way for me to eat well. I'd love to sleep a bit longer or take my time getting ready but that's just not in the cards these days. While making sure my son is at school on time for football practice is not my idea of fun, he is enjoying the sport and that's what matters.
What do you do for breakfast on the go?
Dannon Ibotta offer: Earn $1 when you buy Dannon® Light & Fit® or Dannon® Oikos® Nonfat Yogurt Drinks!