**Full Disclosure: I test-drove the 2017 Ford Transit Connect for review purposes. All opinions are my own. 
Have you ever heard of Blessings in a Backpack?
Blessings in a Backpack is a non-profit organization that feeds school children in the United States who currently are fed during the week on the federally funded Free and Reduced Meal Program and are at risk of going hungry on the weekends.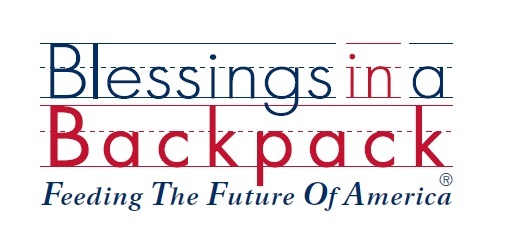 I started volunteering with the program at our school a couple of years ago but what I was doing really struck me sometime last year. I was delivering backpacks to a classroom. One of the recipients saw me enter the room and said to me, "Oh, yea! I'll have food this weekend!" I had to hold the tears in until the door closed behind me. I can't imagine wondering where my next meal is coming from. The very least I can do is volunteer my time to pack & deliver these backpacks.
It was an easy decision for me to take on the position of program coordinator this year. See, the previous leader is moving on and I couldn't let the students at our school go hungry. When students have food over the weekend, they are more likely to come to school ready to learn on Monday mornings.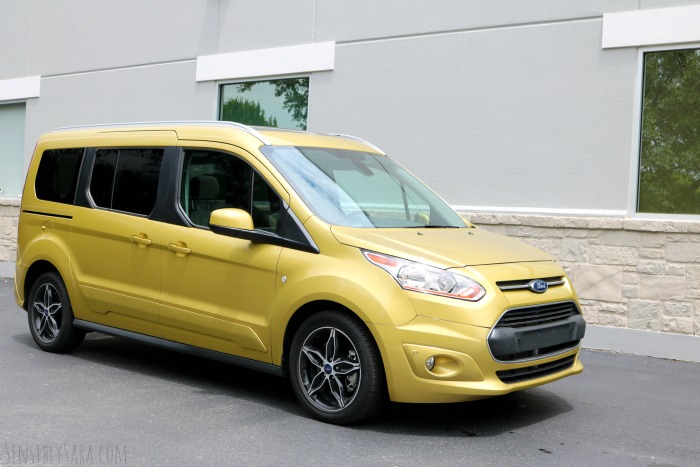 Once our principal was back from her summer vacation, I was ready to go shopping with the 2017 Ford Transit Connect as my mode of transportation. My goal was to stock the closet with breakfast foods, snacks and entrées for the upcoming school year. However, the custodial staff was still waxing the floors so I couldn't get to the closet. Since I couldn't deliver food to the school, I didn't use the Transit Connect as I'd intended. Instead, I drove the 2017 Ford Transit Connect around town like I would drive my own vehicle.
At first sight, I thought the color was a little odd and I thought it would be very difficult to drive. With each passing day, I got a little more comfortable in the driver's seat, though! I was surprised to find a shelf (yep, a SHELF!) over my head in the driver's seat and never did figure out what exactly you put on it.
What I Liked:
The seats – I loved that there were 6 captain's chairs and no benches.
The 'trunk' – While it looked short, it could easily hold luggage for a family of 4. If not, the seats fold down to make more space.
What I'd Change:
The lock button – On the driver's side door, there was a lock/unlock button. But there was also a lock light on the center console. I really liked that the light lit up when the doors were locked but I wanted to just push THAT (unpushable) button to unlock the van.

The doors – They were SO heavy and hard to close! I'd like to see them a little bit lighter and maybe even with a 'close' button inside the van.
How would the Ford Transit Connect be helpful in your life?