**Full Disclosure: I test-drove the 2017 Ford Escape for review purposes. All opinions are my own.
My very first 'mom mobile' was a 2004 Ford Escape. My husband and I bought it 10 days before James was born. We'd been looking for about 4 months but didn't find anything we really loved. Then we went to test-drive the Escape. The salesman tried to talk us into a Mustang because it could 'hold a car seat and a stroller' but we declined and drove the Ford Escape. It was perfect!
With plenty of space for the 3 of us and no major issues, we were happy with our purchase. Four years later, Colin joined our family and it was easy to add an extra car seat to the vehicle. When Colin was old enough, we started road tripping. We took it on more adventures than I can count! There was always more than enough space for the four of us and our luggage. It's been a fantastic vehicle so far!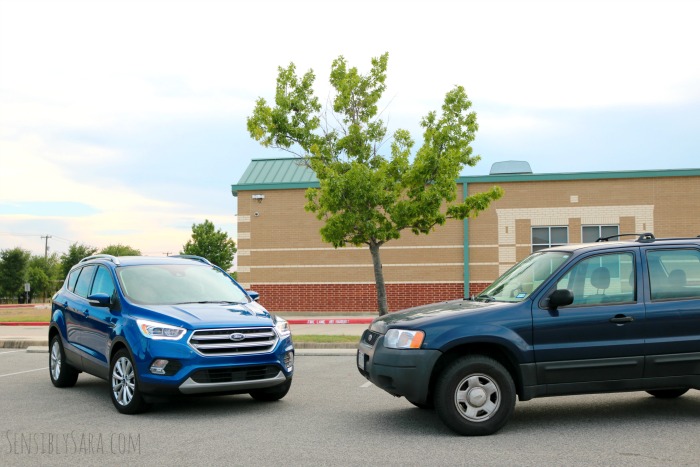 Last year, though, South Texas had a major hail storm. Thankfully, I'd parked the Escape in the driveway so it was mostly protected by our tree. My husband's car, however, was completely totaled. We found a new car for him but it wasn't long until I claimed the new car, with all its new, fun features for myself! We still have the Escape but now it's my husband's vehicle and it's still used to haul kids around.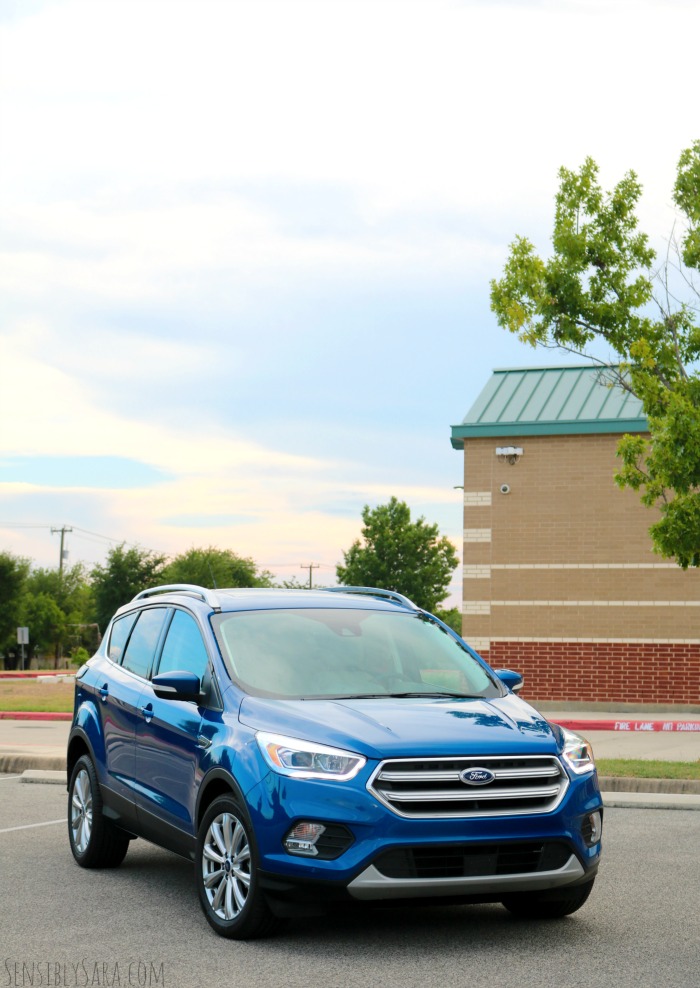 The 2017 Ford Escape Titanium FWD is just as fun to drive as the 13-year-old Escape sitting in my driveway. Of course, it's newer so it's got more exciting features: ambient lighting, push button start, rear view camera, dual-zone climate control, etc.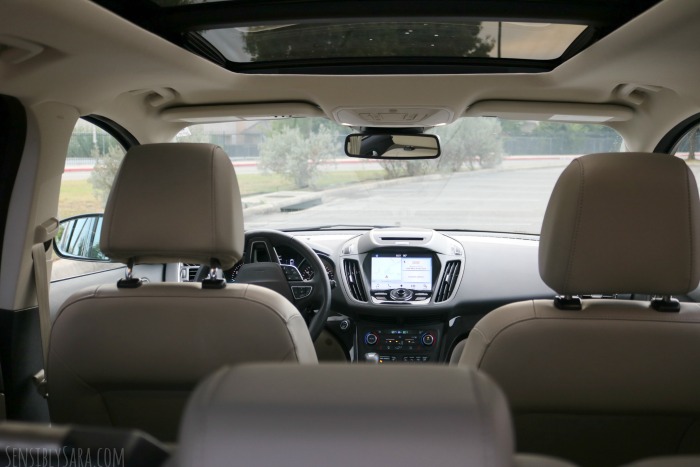 Ford is getting things very right with the Escape but there's always room for improvement, right? And there were a few things I'd change:
In my opinion, the air vents aren't situated for optimal air flow.
There are no air vents in the back seat and it's far too hot in South Texas not to have air conditioning in the backseat.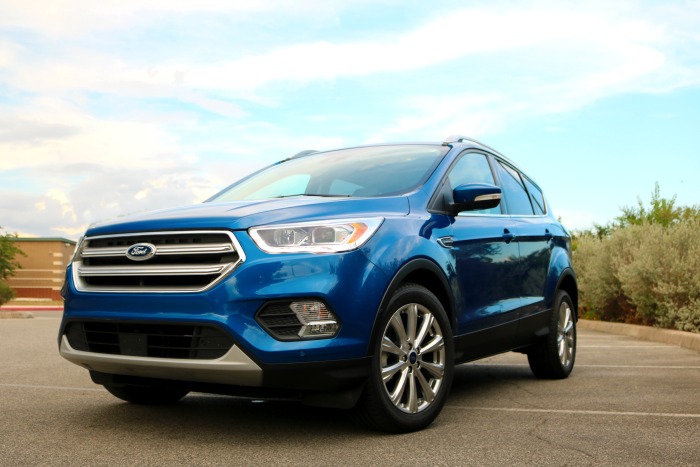 I really enjoyed the height of the vehicle. In my daily use car, I am fairly low to the ground so it was nice to be able to really see things in the Escape! The 2017 Ford Escape Titanium FWD was so much fun to drive and I'd recommend it to anyone looking for a new family vehicle. Just keep in mind that this particular car seats 4 – 5 people. If you have more than one car seat, it likely won't fit more than 4 people.
Have you driven a Ford Escape? How'd you like it?