My family and I love to road trip. We take at least one road trip a year and enjoy planning the vacation as much as the actually taking it! We've learned what works and doesn't work for our family. These 7 essentials are necessary for any road trip we take but your essentials may be different.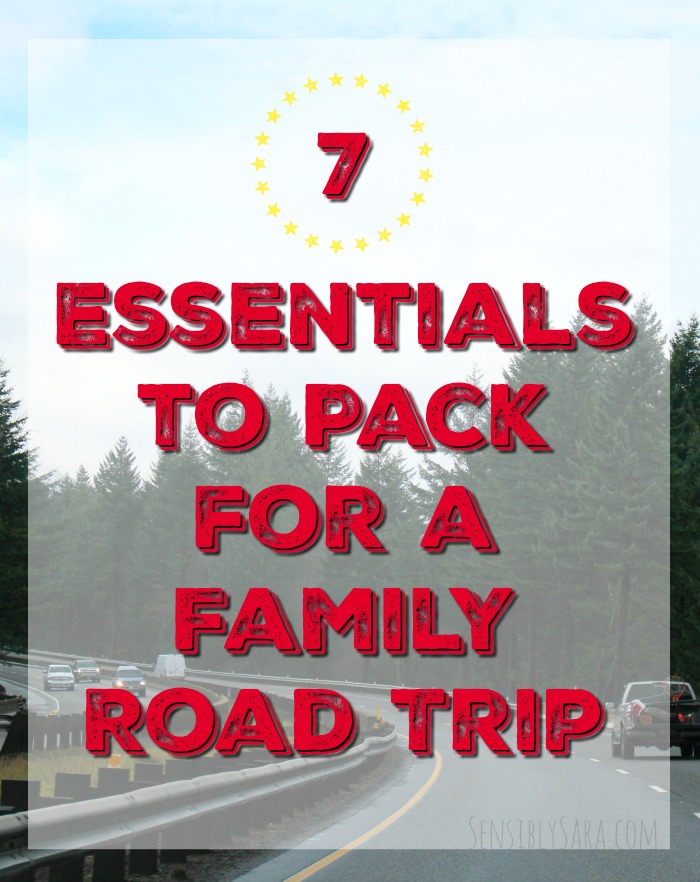 7 Essentials to Pack for a Family Road Trip –
Printed Map: We use our cell phone(s) for our maps but you never know when you'll come across some place that doesn't have data. A printed map/route of your trip is a great thing to keep in the glove box!
First Aid Kit: Complete with bandages, medicines, tweezers, bug spray, antibiotic ointment, sunscreen and more, a first aid kit is important to have on hand for those just in case moments.
Entertainment: When you are traveling a long distance, having something to entertain yourself (or your kids) with is a definite must! Books, crossword puzzles, printable car games, colored pencils (not crayons – they melt!) and magnetic games are some of the things we pack.
Tech Gear: Another way to entertain yourself is with electronics. Pack your cell phones, tablets, camera, headphones, chargers and portable chargers.
Snacks: Pack a cooler full of good snacks – Danimals, oranges, apple slices, string cheese, chips, nuts, pretzels, water bottles, etc.


Kids will love the great taste of Danimals and parents will love the on the go convenience of their products and great nutrition. Danimals dairy products provide kids with a good source of calcium and vitamin D to help kids build strong bones and regulate muscle function.

Zippered and Trash Bags: Keep your electronics safe from water with the zippered bags. Use the trash bags to keep your vehicle as clean as possible between stops.
Sensible Tip:
Make sure you pack your patience and sense of humor for every road trip!

— SensiblySara (@SensiblySara) August 8, 2017
What essentials do you pack for road trips?