**Full Disclosure: I test-drove the 2017 Ford Fusion for review purposes. All opinions are my own. 
A few weeks ago, James was headed down to Brownsville for a youth mission trip. He was going to be doing a lot of work but there was also plenty of fun planned for his trip. Larry had school and work so it would be just Colin and I. We decided to make big plans and have a Week O' Fun! To make things even more fun and get us from place to place, we had the 2017 Ford Fusion.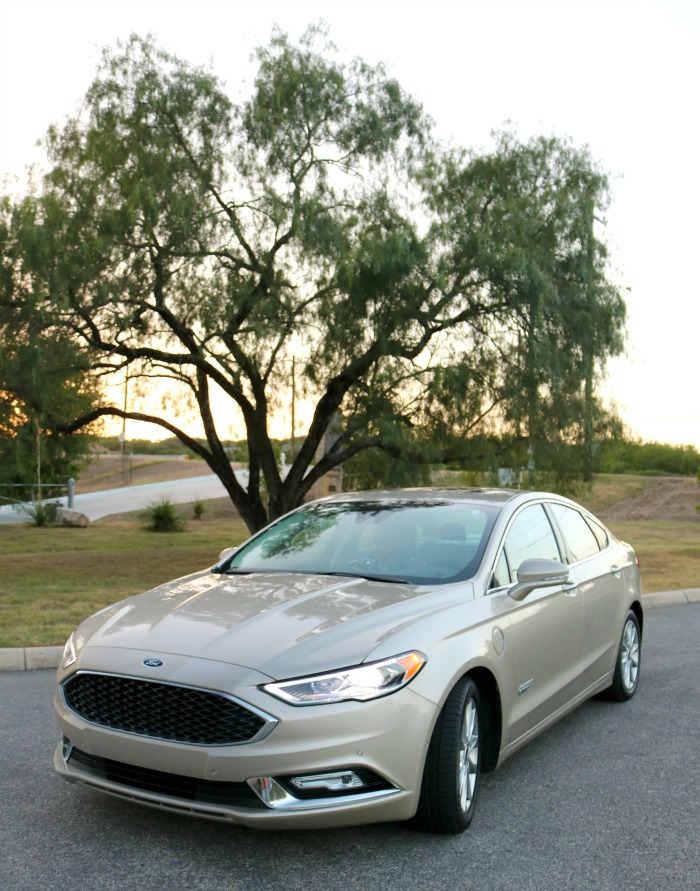 Week O' Fun Itinerary:
Day 1 – Colin and I had a delicious breakfast at the Guenther House and then we went to hold kittens at the Defense League. We held a kitten named Blue for nearly an hour and Colin wasn't ready to leave him behind. Truth be told, I was a little sad about it, too.
Day 2 – This day wasn't nearly as fun the first but we still managed to have a good time. Colin got a hair cut, we got free 7-11 slurpees, went to Target (specifically for socks) and the LEGO store for the free mini build!
Day 3 – We headed off to Fredricksburg early so we could meet a friend for lunch at the Airport Diner, then we drove over to the Science Mill (a must-visit!) in Johnson City and then spent a night at the Hilton San Antonio Airport.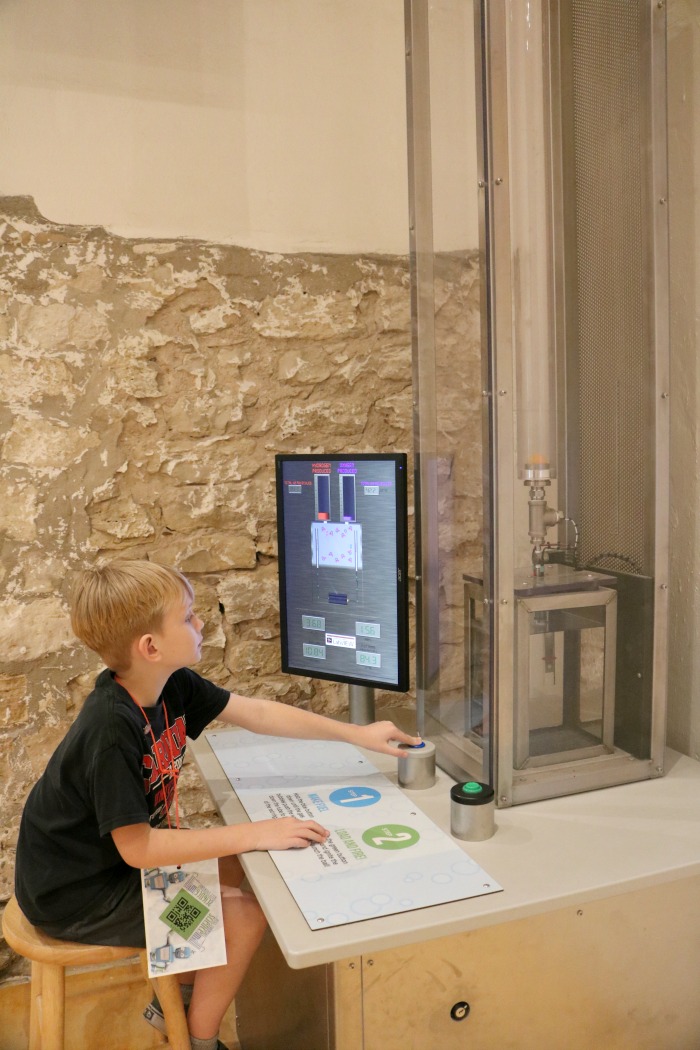 Day 4 – I took Colin to spend time with Geezer since I was scheduled to do a 3-minute TV segment about ice cream. I ended up downtown for 2 hours which wasn't quite as fun as I had thought it would be.
Day 5 – LAZY DAY! James came home about 4:00 p.m. so Colin and I lounged around the house and did a bunch of nothing.
We all missed James while he was away but Colin and I sure had a fantastic time together!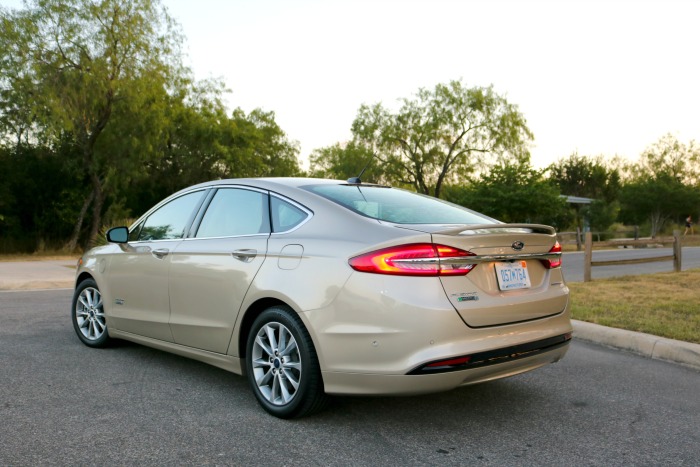 The 2017 Ford Fusion had me feeling like I was driving a big boat but it was quite cozy inside and it had some neat features! One of my favorite things about driving different cars is see what I like and don't like about them.
Things I liked in the Fusion –
There's a TON of space! I know I said I felt like I was driving a boat – and I did! But there's so much room inside the car.
Driving the Fusion in the electric mode was awesome! I felt like it had more 'get-up-and-go' than the regular gas engine.
Adaptive Cruise is the best thing since sliced bread!
This is a weird one – but I love that there is still a CD player in this vehicle! I have so many great CDs but most newer cars don't have a place for me to play them.
The cup holder/arm rest in the back seat was self-supported! It was so nice to see that it didn't flop down onto the seat because, if it were down, the seat belt could be buckled with little difficulty.
I really enjoyed the shifting knob for no specific reason other than it was cute!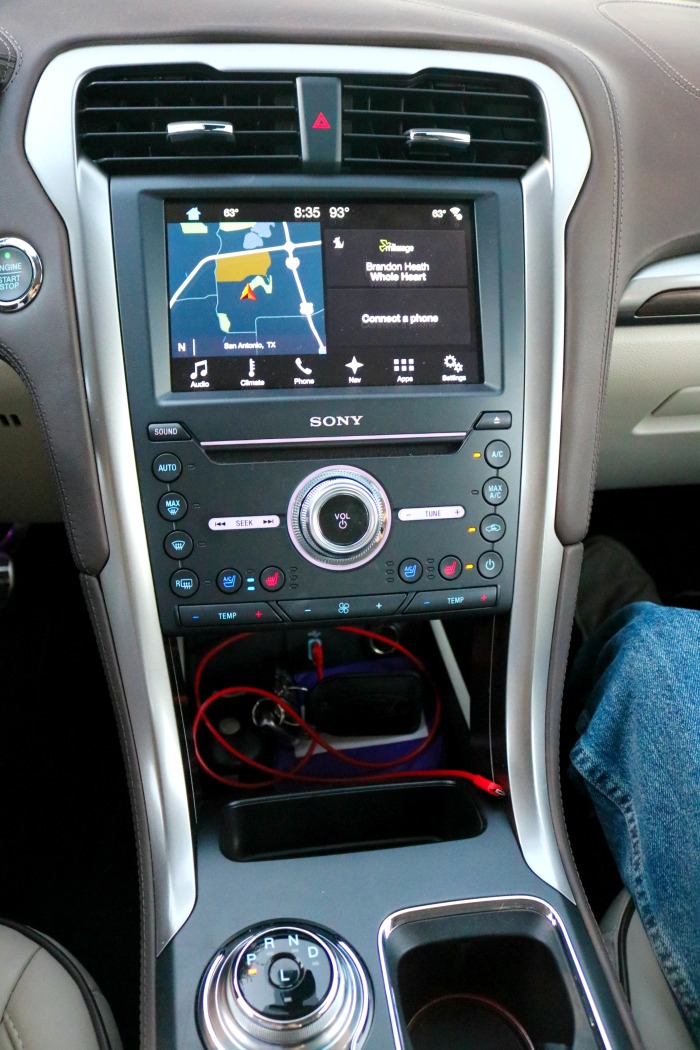 Things I'd change – 
The doors were heavy! It was hard for me to open my door so I can only imagine how difficult it was for Colin (8).
Because this is a plug-in hybrid, all the equipment is in the trunk which means there's not a lot of room for much else back there.
 It's 100+ degrees in South Texas right now, so I didn't need this feature but I found it very strange that one can only activate the steering wheel warmer through the climate button on the touchscreen interface. I feel like there's room to add a long, thin button under the volume knob for the steering wheel warmer.
This could have been a fluke but on this particular car when I turned on the seat coolers, my backside would get cold but my back would be burning up!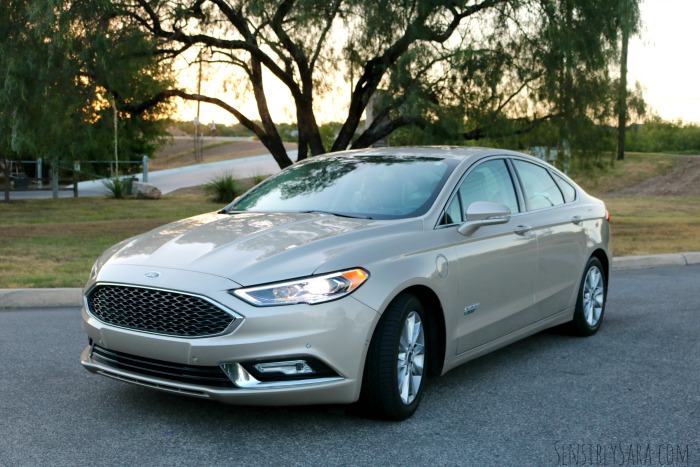 Funny story: When Colin and I were waiting at the barber shop, a man approached and asked if that was my Fusion outside. After I said yes, he had several questions he wanted answered. One of which was if the grill was the same across all the 2017 Ford Fusion models. Of course I didn't know the answer! I was completely honest with him, saying that this wasn't MY car, but rather a car I have for a week for feedback purposes. He said that he really loved the grill and that was the reason he purchased his older model Fusion. It was the most interesting encounter I've had in a loaner vehicle! He had a great car-shopping tip, though. He said that as a retired fireman, he looks at the safety ratings before he goes out to test-drive any vehicle. Then, before driving anywhere, he grabs a book and SITS in a car to read for at least 30 minutes. If it's comfortable to sit in, he'll test drive it. I thought it was a great idea!