**Full Disclosure: This is a sponsored post which also contains affiliate links. If you make a purchase, I get a teeny-tiny percentage at no cost to you. All opinions are my own.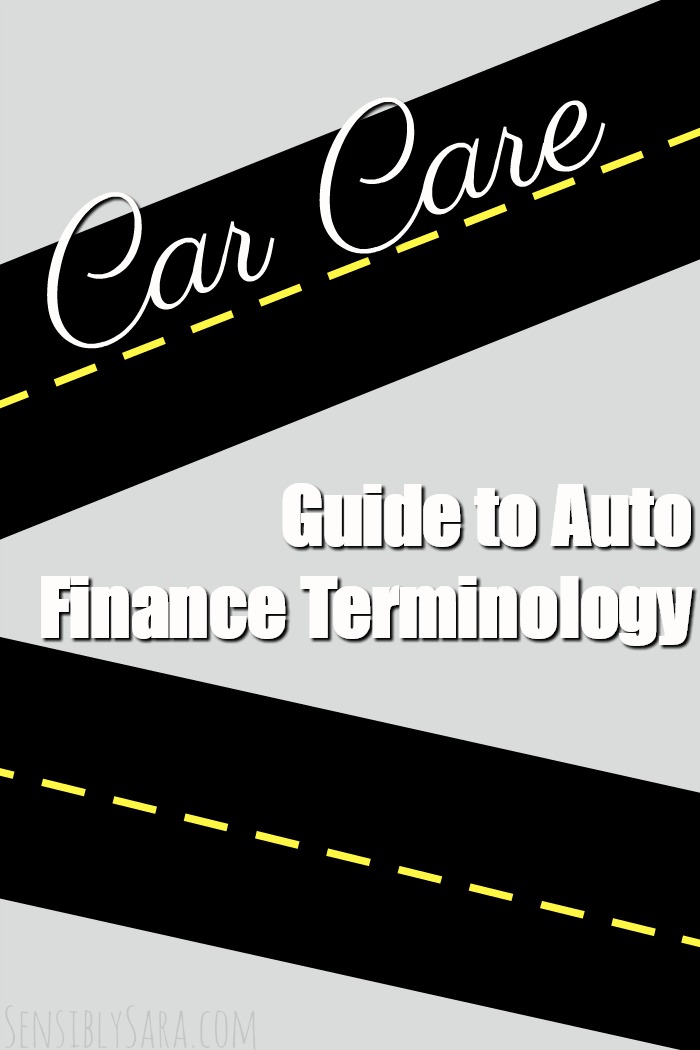 When it comes to the world of auto finance, the terminology can be confusing. Between cosigner, lien and title, these terms may be hard to sort out. Here are some important auto financing terms you should know.
APR– APR stands for Annual Percentage Rate and is the interest rate that is paid over the course of a year. The APR is calculated from the total loan amount.
Book value– Book value is a vehicle's value, which is determined by both the National Automobile Dealers Association and the Kelley Blue Book. The book value takes into account things like a vehicle's make, model and year.
Cosigner– A cosigner is someone that signs their name to the car loan, along with the loan applicant. If the loan applicant defaults on the loan, the cosigner is then financially responsible for the debt.
Credit history– Credit history is a record of how a person has handled credit over the years, determining how they will handle repaying an auto loan.
Dealer invoice– A dealer invoice is the amount that the dealership paid for a vehicle. By knowing what this amount is, it gives car buyers a better bargaining chip when it comes to negotiating a vehicle's price.
Down payment- A down payment is a certain percentage that is applied towards a vehicle purchase. Generally, the more money that is put down on a vehicle, the lower the monthly payments will be.
Lien– A lien means that the dealership owns a vehicle until the car loan is paid in full.
MSRP– MSRP stands for Manufacturer's Suggested Retail Price and is the selling price of a vehicle, as determined by the vehicle's manufacturer.
Title– A title is documentation that proves ownership of a vehicle and is normally given when a car loan is paid in full.
Trade in– A trade in is the ability to be able to trade in your current vehicle and use that cash allowance to apply towards a new vehicle purchase.
Head over to Alfa Romeo USA of Patchogue for a great car-buying experience!