**Full Disclosure: This is a sponsored post which also contains affiliate links. If you make a purchase, I get a teeny-tiny percentage at no cost to you. All opinions are my own.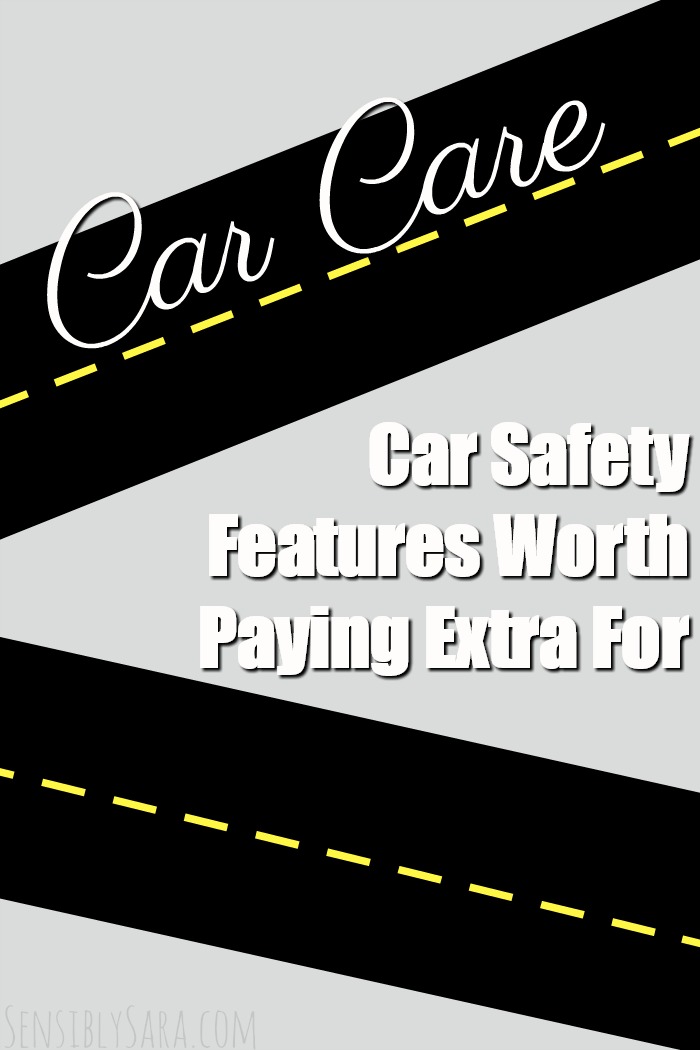 For the majority of car buyers, safety is an important consideration. However, not all safety features on a vehicle are created equally. Some safety features are worth paying an extra few dollars for.
Adaptive Cruise Control– Adaptive cruise control is a feature that allows you to automatically speed up or slow down, according to the pace of the vehicle in front of you.
Anti-Lock Brakes– Anti-lock brakes are a feature that allow you to have greater control of your vehicle in certain situations where you need to brake hard. The advantage of anti-lock brakes is that the brakes won't lock up when you need to stop in an instant.
Backup Camera– A backup camera is a feature that shows you, on a dashboard camera, objects that may be behind your vehicle when it is in the reverse position. One of the great advantages of backup cameras is that you don't have to keep turning your head and using the vehicle's side and rear-view mirrors when backing up.
Blind Spot Monitor– A blind spot monitor is a feature that uses sensors to warn you about objects that are to the rear and sides of your vehicle, usually out of your range of vision. A blind spot monitor will also warn you about objects in your blind spot when you are changing lanes.
Electronic Stability Control– Electronic stability control is a feature that keeps your vehicle on the road in the event that you lose control of the vehicle. It does this by applying the brakes, helping you to avoid losing control, skidding or sliding.
Forward Collision Warning– Forward collision warning is a feature that alerts you when you are about to hit a car in front of you that is either moving slow or is stopped. Forward collision warning allows you to react to the situation, before an accident occurs.
Side Curtain Airbags– Side curtain airbags are a feature that activates in the event of a side impact crash. These airbags drop down from the top of the side windows and are designed to protect the head of the driver and the passengers in a collision.
Head over to Central Avenue Hyundai to find cars with these safety features!