**Full Disclosure: As a member of the Stream Team, I was provided a Netflix subscription and promotional items. All opinions are my own.
I have a soft spot for patriotic movies but they almost always make me cry! Patriotic movies are something my husband and I can usually, agree on, though so we watch as many as we can.  According to the English Oxford Dictionary, the word patriotic is defined as, "Having or expressing devotion to and vigorous support for one's country." The movies below all fit that definition perfectly and all are available on Netflix.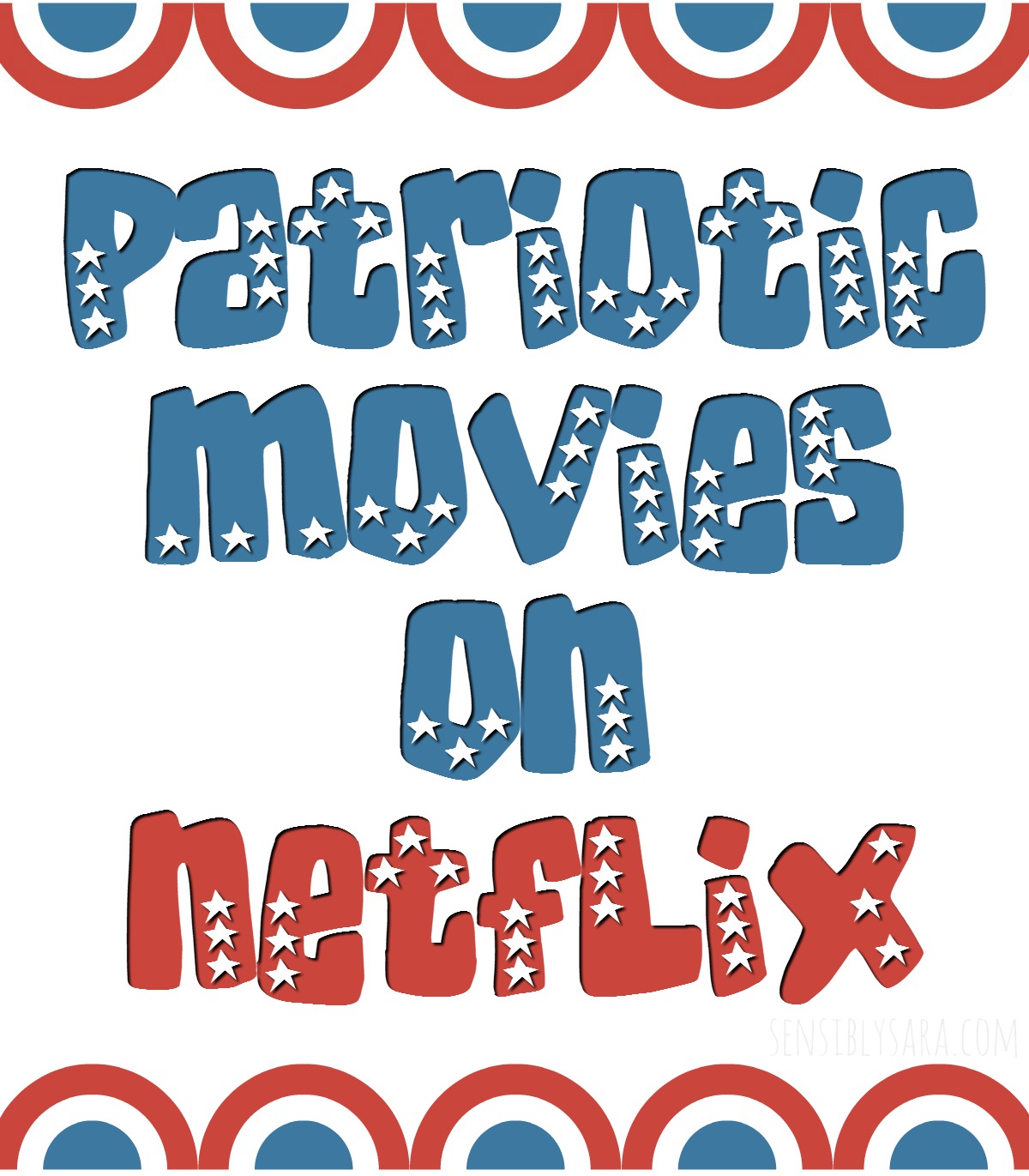 5 Patriotic Movies on Netflix:
Forrest Gump – Forrest Gump is a 1994 comedy drama movie that is based on the 1986 book of the same name by Winston Groom. Told over several decades of the life of Forrest Gump, a man who is not very smart but is kind and good-hearted, as he experiences some of America's most historic moments, including the Vietnam War and the 1974 Hurricane Carmen. Forrest Gump stars Tom Hanks, Robin Wright, Gary Sinise and Sally Field.
Armageddon – Armageddon is a 1998 sci-fi disaster movie. A team of deep core drillers, recruited by NASA, are tasked with trying to stop a huge asteroid from slamming into Earth. Armageddon stars Bruce Willis, Ben Affleck, Peter Stomare, Michael Clarke Duncan, Billy Bob Thornton and William Fichtner.
Black Hawk Down – Black Hawk Down is a 2001 war movie that is based on the 1999 book of the same name, by Mark Bowden. A group of elite soldiers attempt to capture high-ranking officials in Somalia, find themselves in the midst of the Battle of Mogadishu. Black Hawk Down stars Josh Harnett, Ewan McGregor, Tom Sizemore, Eric Bana and Sam Shepard.
We Were Soldiers – We Were Soldiers is a 2002 war movie that is the dramatization of the 1965 Battle of Ia Drang in South Vietnam, part of the Vietnam War. It is based on the 1992 book We Were Soldiers Once…and Young by Lieutenant General Hal Moore and war journalist Joseph Galloway. We Were Soldiers stars Mel Gibson and Barry Pepper.
USS Indianapolis: Men of Courage – USS Indianapolis: Men of Courage is a 2016 war movie. Set during World War II, a U.S. Navy ship, the USS Indianapolis, is sunk by a Japanese Navy submarine, leaving hundreds of crew members fighting for survival in shark-infested waters. USS Indianapolis: Men of Courage stars Nicolas Cage, Tom Sizemore and Cody Walker.
Do you have a favorite Patriotic Movie on Netflix?