**Full Disclosure: I receive perks as part of the San Antonio Zoo's blogger ambassador program, Zoo Troop. In exchange, I post about my experiences. All opinions are my own.
The San Antonio Zoo is 35 acres of animal habitats, pretty flowers and more! It's one of my favorite places in San Antonio because I see and learn something new every time I am there. From now through September 3rd, you can see something new, too. The zoo is hosting larger-than-life insects in an exhibit called Bug Mania – and it is COOL!!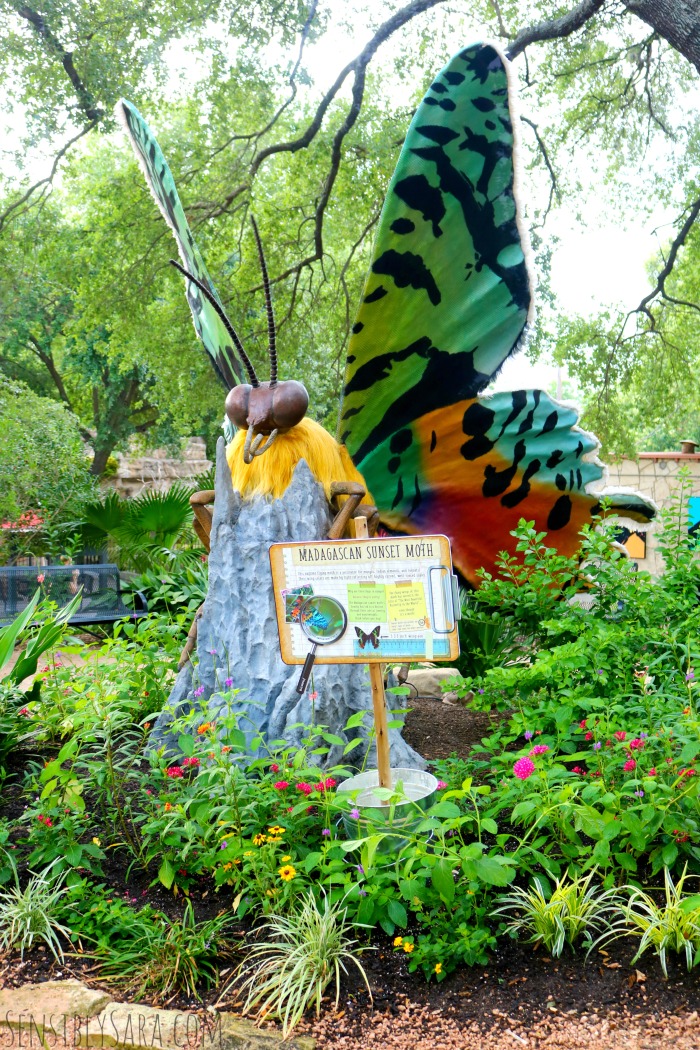 There are 19 huge bug replicas are scattered throughout the entire zoo. The goal of the new exhibit is to inspire guests to appreciate the roles these creatures play in a diverse animal world. Each one has an identification sign with the insect's name, location and fun facts. There's even an interactive bug which allows you to control its movements with buttons but you'll have to go see them to figure out which one it is!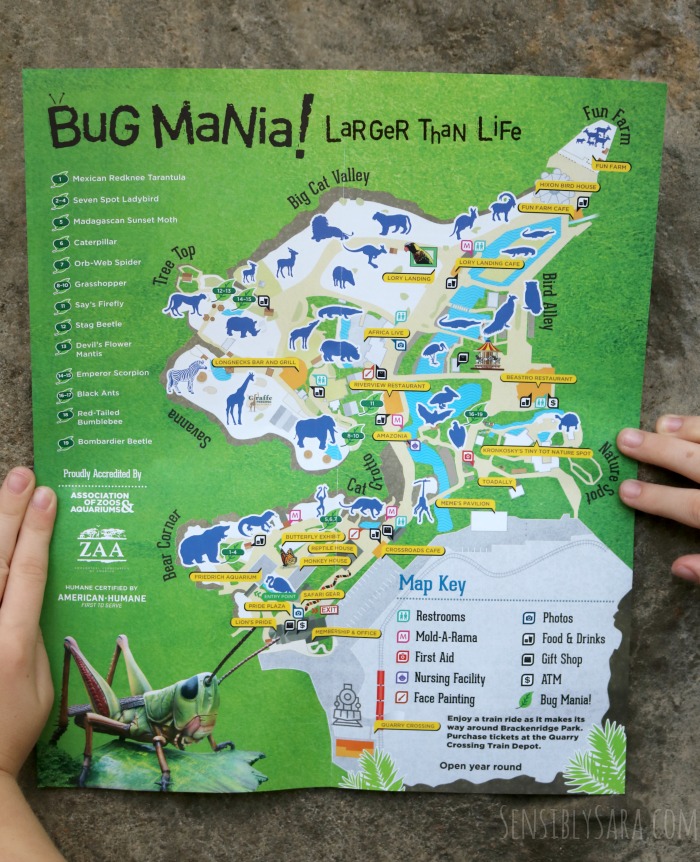 I saw the tarantula as we approached the new entrance and instantly knew this exhibit was going to be fun! However, I didn't expect the big bugs to be nearly as large as they are. My guess is you'll be surprised by their size, too! While you'll want to touch them, please resist! Only one bug is made for touching and you'll see a sign that says so near it.
Sensible Tip: Get there when the zoo opens to avoid the heat and (maybe) beat the crowds! 
Bug Mania is an awesome exhibit that you won't want to miss. Remember, it's only at the San Antonio Zoo through 9/3/2017!
Get a Fun Day ticket here for $19.99 which includes one-day admission, train ride, carousel ride and entry into Butterfly House. Bug Mania is included with the price of admission: Adults $15.99 | Children $12.99 | Children 2 and under are free.
Will you plan to visit Bug Mania at the San Antonio Zoo?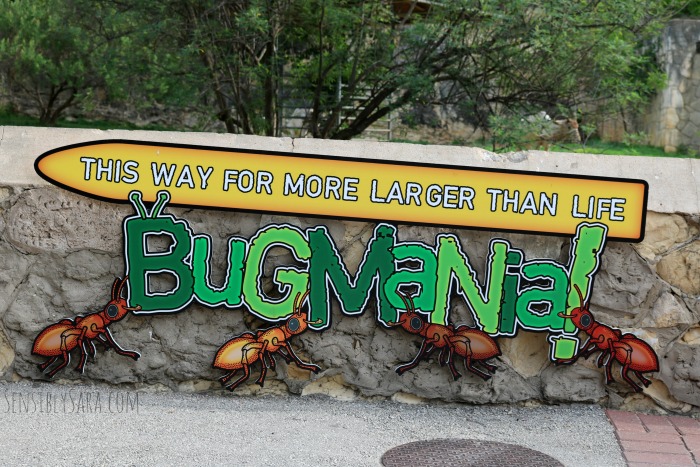 Take the Bug Challenge:

Think you have what it takes to eat a roasted cricket? Take the #BugChallenge located outside Nanyuki gift shop at La Insecteria. Be sure to video your experience and post it to social media with the tag #BugChallenge and @sanantoniozoo.
Read more about Bug Mania at:  The Storibook | Ripped Jeans and Bifocals | Family Love in My City | Champagne Taste | GeeketteBits