**Full Disclosure: This post contains affiliate links. If you make a purchase, I get a teeny-tiny percentage at no cost to you. 
When they were younger, both of my boys went through a pirate-loving phase. They weren't 'scary' pirates but wore eye-patches, attempted to speak like pirates (I heard a lot of ARRRR!) and swung pretend swords around our house. It was a lot of fun! Pirate Treasure Cups would have been great little treats during those days!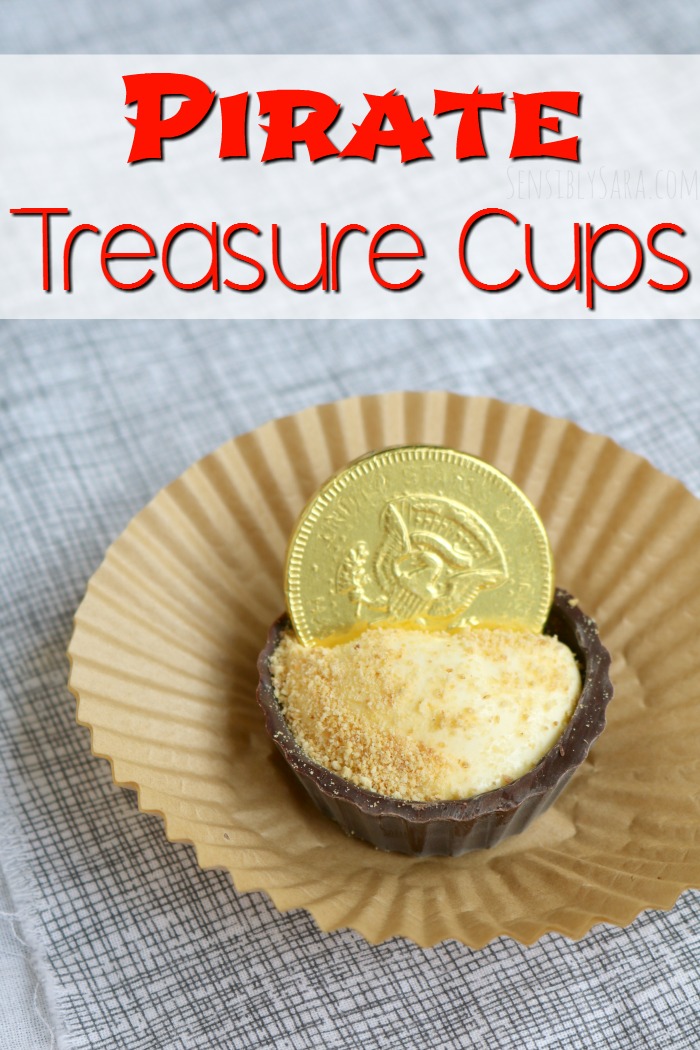 Pirate Treasure Cups –
Supplies:
8 ounces Cream Cheese
1 tub Cool Whip
1 small package Vanilla Jell-O Pudding
2 cups Milk
Graham Cracker Crumbs
Directions:
Set cream cheese out on the counter to soften.
Make pudding as directed on the package.
Let the pudding set for at least 10 minutes in the refrigerator.
In a blender, combine softened cream cheese and pudding.
Mix until smooth.
Fold in Cool Whip until incorporated.
Set the chocolate cups out on a baking sheet or plate.

Fill with pudding mixture.

Sprinkle graham crackers on top of the pudding mixture.

Add a chocolate 'Pirate' coin to the top.

Serve and enjoy!
NOTE: Keep refrigerated if they aren't going to eaten right away.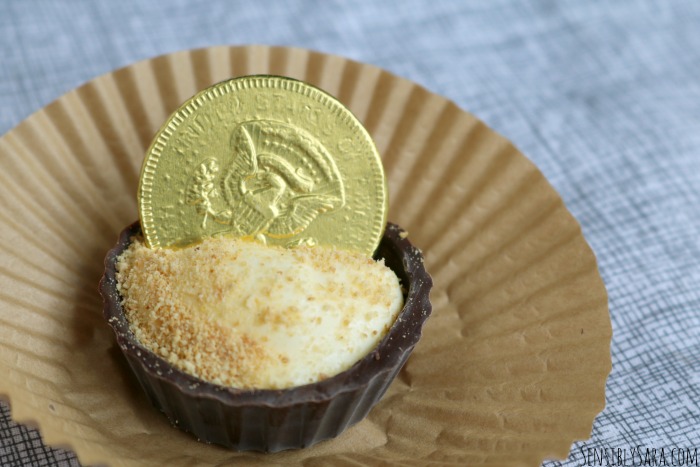 Make Pirate Treasure Cups for a pirate-themed party or just because. They are delicious and incredibly easy to make. I don't think anyone would be able to turn these down!
What do you think of my Pirate Treasure Cups?
My friend Debra has the cutest Pirate Paper Plate Craft, which would be great for party crafts or decorations!