Like most children, my kids have had plenty of favorite things over the span of their lives. My boys are 4 1/2 years apart so their favorite things usually don't occur at the same time. James went through a phase where he loved Transformers but Colin didn't show any interest until nearly three years later. Now that they are a little older, the are starting to share some of the same fascinations.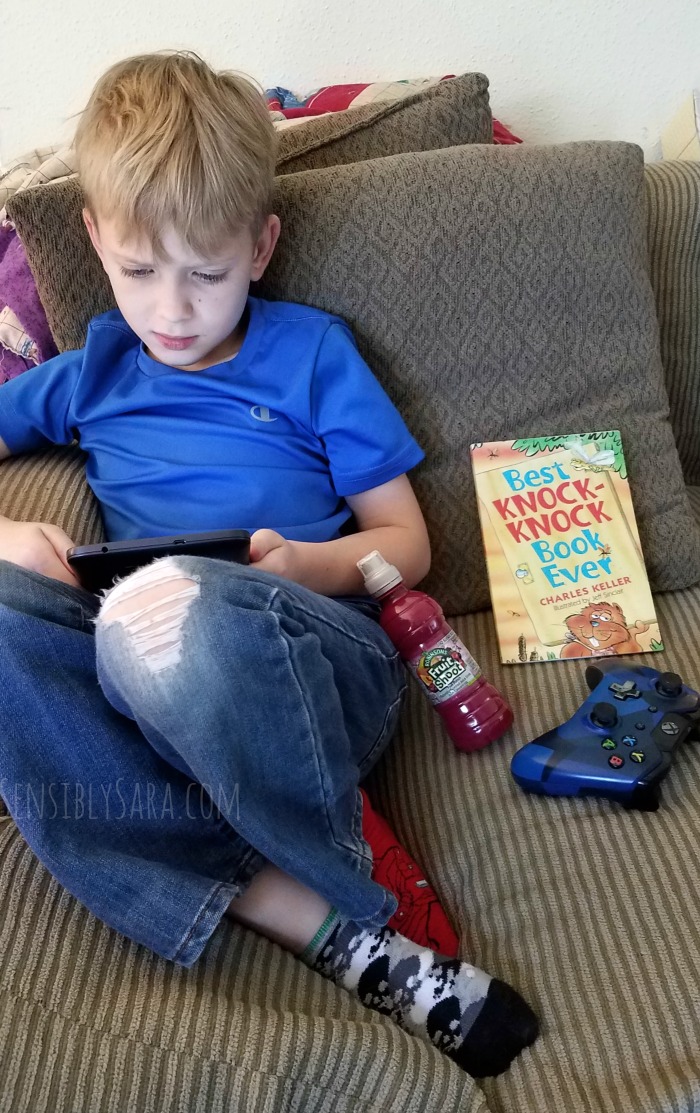 My Kids' Top Ten Favorite Things –
Jumping – They like to see how far they can jump! James almost always wins but he is a good bit taller than Colin.
Running – Again, they like to compete with one another.
Games – Whether it's video, board or card games, my boys enjoy spending time playing games.
Bugs – For the past several summers, my boys have attended an entomology camp. They LOVE the camp! But they also spend some of their free time searching for bugs in the evenings at our house.
Friends – I don't know any kid that doesn't like spending time with their friends. Usually, though, they pair this with other things on this list.
Food – This is more James than Colin right now but he will eat any and everything! James is also very interested in trying new things!
Jokes – My boys like to make up their own jokes or read them out of joke books.
Holidays – Who doesn't like holidays?! James and Colin said that holidays are their favorite because there is a ton of food and we get to see family we don't see all the time.
Camping – This is a family favorite but the boys enjoy it because they get to catch bugs, have s'mores and basically sleep under the stars.
Disney – We don't get to visit Disney nearly as often as they (or I!) would like but they insisted this go on the list!
As they've aged, their favorite things have, for the most part, become more expensive. I try to encourage the good things and remind them that the 'bad' things are okay as long as they don't do them all the time.
I can always play my 'cool mom' card when I buy Fruit Shoot! Fruit Shoot is excited to announce a new flavor — Fruit Punch — and it is tasty!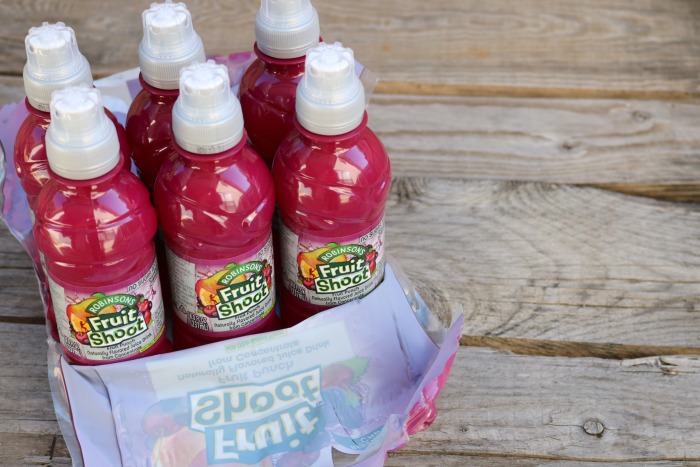 The Perks of Fruit Shoot – 
The resealable cap allows children more independence and lets Fruit Shoot® go with you all day.
The bottle is designed for on-the-go and is durable enough to withstand adventure, no matter your child's "thing."
Straws can cause messes, spills, and get lost. The resealable cap cuts down on the mess and lasts longer.
What are your kids' favorite things?