**Full Disclosure: This post has been sponsored by Pfizer Consumer Healthcare. All thoughts and reviews are my own.
Motherhood is one of life's biggest balancing acts. Do you need proof? Take a look at my over-packed calendar – full of late nights, early morning wake-up calls, volunteering, kids activities and more. Most days I don't know how I'll juggle everything. And then there is rarerly much time left to schedule a little "me" time. And while I wouldn't change it for anything, being a mom never stops. "Me" time is usually "we" time – even on Mother's Day.
I adore my boys and even when they are on their best behavior with great intentions, they sure know how to push my buttons! I lose my temper far too often over stupid things or get annoyed at my kids simply for being kids. Sometimes I dream about having just a few minutes to myself.
How to Balance Motherhood and Me Time:
Say no to housework and go to lunch with friends!
If the grandparents live nearby, arrange for your kids to have a sleepover at least a couple of times a year.
Plan a weekend getaway – alone, with your spouse or with friends.
For me to be the best mom I can be, finding time for myself is necessary. Now that my kids are a bit older, they understand that I function better after a few minutes alone. However, when you're busy being a mom, breaks are few and far between and often sick gets real at the most inconvenient times.
I'm so grateful that my boys haven't been sick in quite awhile but I will be ready when the time comes!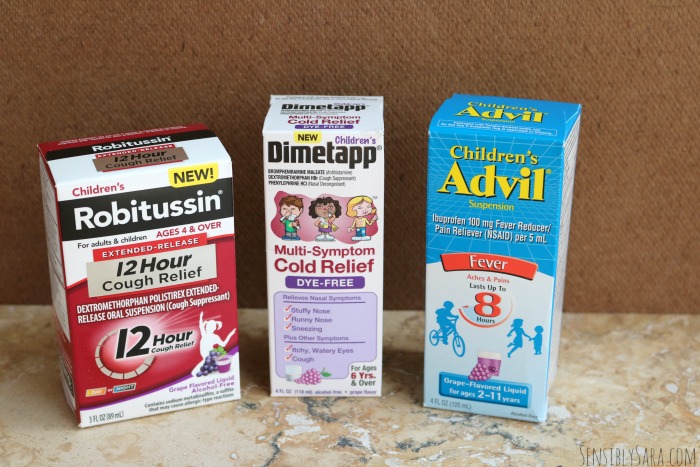 When sick gets real, Pfizer pediatric products are there with three solutions – Children's Advil®, Children's Robitussin® and Children's Dimetapp® – to tackle the ickiest of symptoms.
Ease those aches and pains, while reducing a child's fever fast with Children's Advil®, a great solution for kids as young as 2 and up to 11. Children's Advil® comes in several great-tasting flavors, including: Sugar-free Dye-free Berry, Bubble Gum, Grape, Blue Raspberry, Fruit and Dye-Free White Grape flavors. There's also Infants' Advil® White Grape, which provides unsurpassed fever relief (among OTC pain relievers) with a syringe for easy dosing for children 6-23 months.

For your child's cough, trust Children's Robitussin® Extended-Release 12 Hour Cough Relief to control and relieve symptoms all-day or all- night. Available in grape or orange flavor, for children ages 4 and up. Please note, certain Children's Robitussin® products are only suitable for children ages 6 and up.
Children's Dimetapp® Multi-Symptom Cold Relief Dye-Free eases your child's stuffy and runny nose, while quieting a bothersome cough. All in a great-tasting grape flavor that's dye-free, for children ages 6 and up.
How do you deal when sick gets real?