**Full Disclosure: Sponsored post written by me on behalf of Tyson Foods, Inc. All opinions are entirely my own.
Every year, as Mother's Day starts to roll around, I buy cards for all the mothers in my life – mom & mother-in-law, sisters, aunts and grandma. After that's done, I begin thinking about how to celebrate the woman whom I call MOM. In years past, we've gone to dinner and I've given her a card. But that hardly seems like enough to say 'thank you' for loving, teaching, caring for and putting up with me. Gifts are great but I know that Mom doesn't really need more stuff for her house.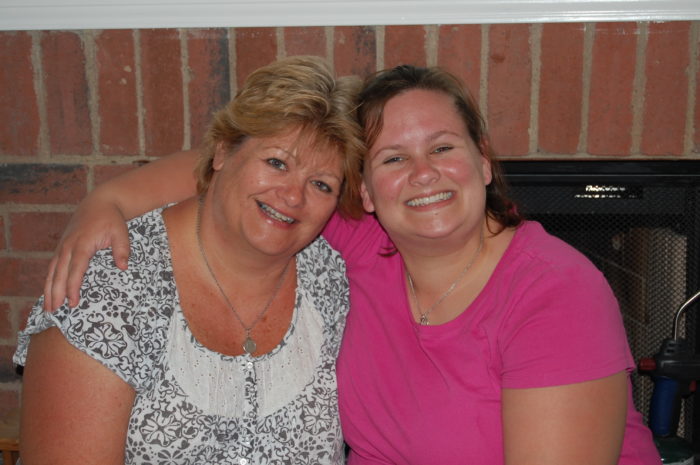 Life is incredibly busy these days so we decided to celebrate Mother's Day a little early this year. I invited my parents over and then showed Mom how much she matters to me with a surprise Mother's Day Brunch! Instead of buying chotchkies to clutter her home, I served a table full of delicious and wholesome foods. (Don't tell her, but she loves flowers so I plan on buying fresh flowers as Mother's Day draws closer!)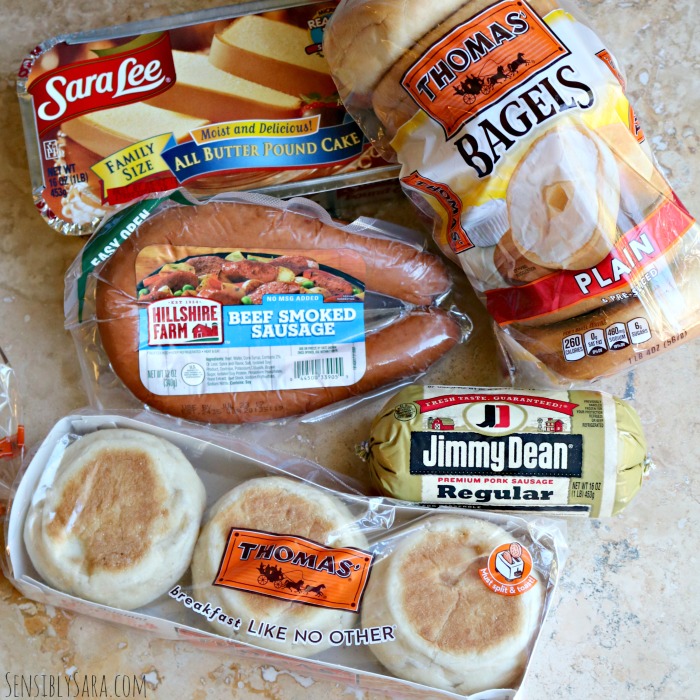 I decided on foods that I could pick up at Walmart, that she enjoys and that don't take a long time to cook. I don't think I could have picked a more perfect menu:
Jimmy Dean® Regular Premium Pork Sausage
Hillshire Farm Smoked Sausage Beef
Thomas'® Pre-sliced Plain Bagels
Thomas' The Original Nooks & Crannies English Muffins

Sara Lee® Pound Cake All Butter

Cream Cheese for the English Muffins & Bagels
Fruit
Milk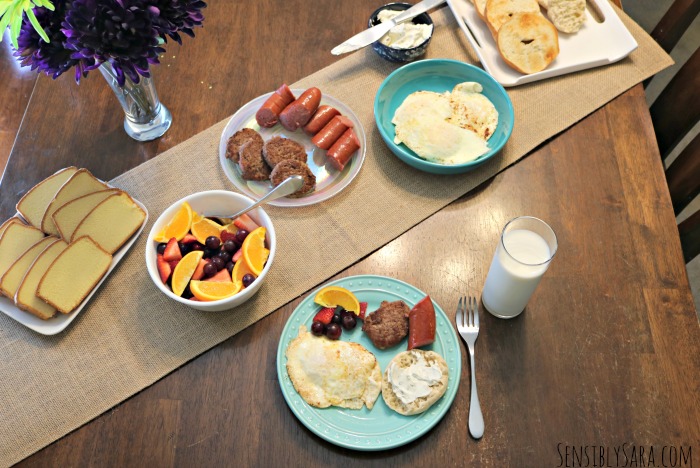 This brunch was specifically made for Mom because I love her but everyone appreciated the meal that I'd carefully prepared. I didn't allow Mom to lift a finger and no one had to wait hours for the dinner bell to ring. It was especially good because my family was here to share it together. I treasure the time I get to spend with Mom and Dad around the table with my husband and our sons.
As a mom myself, it can be hard to think about Mother's Day for someone other than myself because I want to sleep in or not deal with fighting kids but I always feel better about the day when I think about what Mom might want to do before I consider what I want to do for the day. I wish I had taken a family picture but that day, but all I have are my memories and this picture that James snapped of me.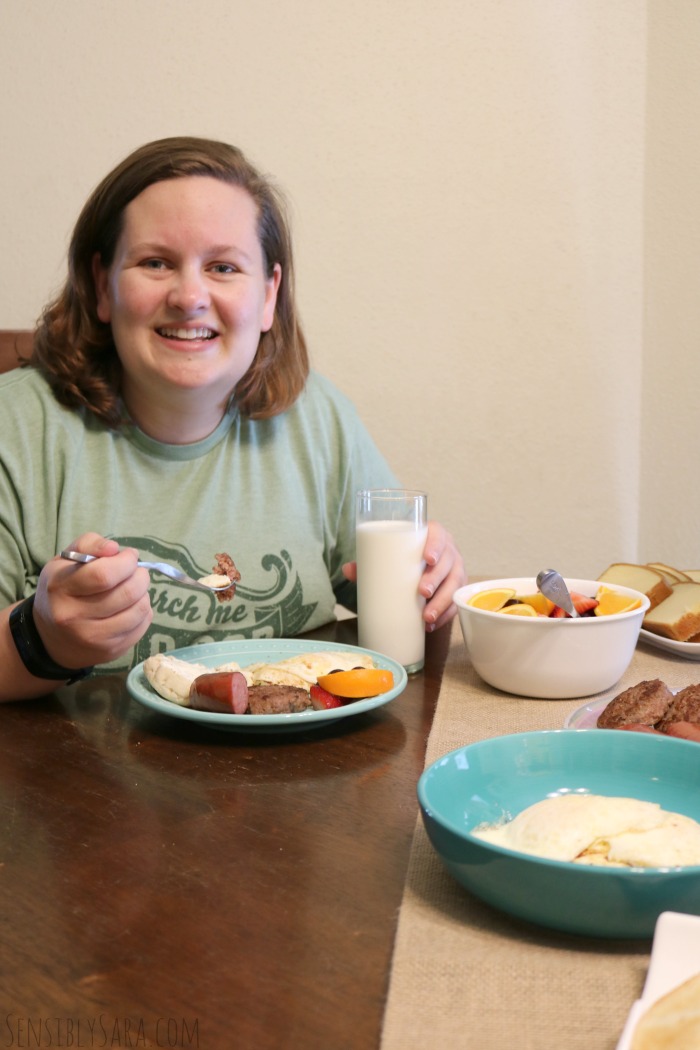 It doesn't matter how you observe Mother's Day as long as you are celebrating with the people you love most – and that love you unconditionally right back!
Shoppers who participate in this contest will be entered for a chance to win one out of five $200 Walmart gift cards. To enter, post a picture of any of the following on Instagram or Twitter and hashtag it #TysonlovesMom and tag @TysonFoods: Your mom | Your brunch with mom | Breakfast in bed for mom