**Full Disclosure: I test-drove the 2017 Mazda CX-9 for review purposes thanks to Drive Shop.  No compensation was received & all opinions are my own. 
Washington state was having some pretty awful weather, including snow and ice, in late January. So when my husband's grandpa, Papo, passed away at the end of the month, his family decided to wait to have the memorial service until the end of February. Larry and I planned to have my mom stay with our boys so we could attend the service and they wouldn't miss school.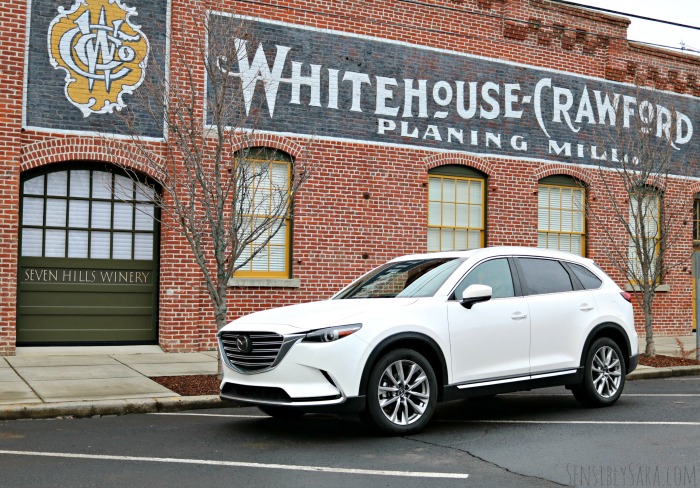 My husband and I were going to be in the Pacific Northwest for 6 whole days with no kids. We bought our plane tickets and booked our hotel. Then I made arrangements with Mazda so we could get around in the Mazda CX-9 Grand Touring AWD. I was getting excited, even though I knew this trip was about saying goodbye and not about spending time having fun.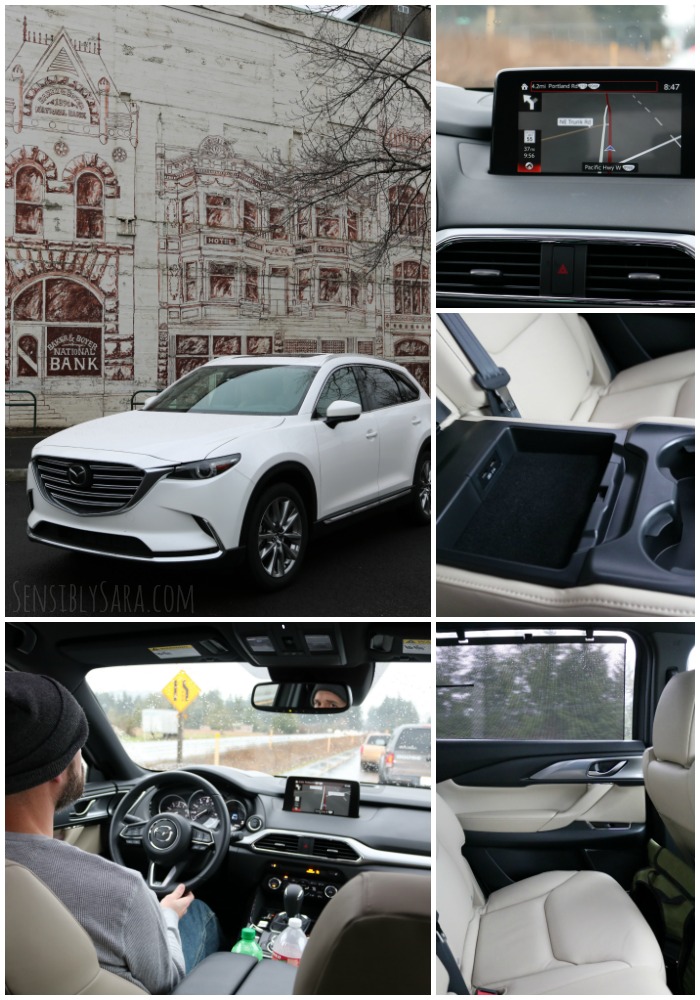 Of all the Mazda vehicles I've ever driven, the CX-9 is far-and-away my favorite. I couldn't wait to get my hands on the newest model. 
The 2017 Mazda CX-9 has bigger nose and the body seems boxier (
compared to the 2015
) but I think that makes it an attention getter!
What I liked about the Mazda CX-9:
The Snowflake White Pearl Mica color was stunning!
Like all the other Mazdas I've driven, the CX-9 handled very nicely.
The built-in window shades in the 2nd row were brilliant!

There was ample headroom for tall (or short!) adults and plenty of 

legroom in the first and second rows.

Driver's seat was comfortable and felt like it was fitted for me.
Head's up display was awesome. You can change what it displays but we left it to display current speed, set cruise, posted speed limit, lane departure, blind-spot warning and, when in navigation, your next turn and how far until it should occur.

Adaptive cruise control was the coolest feature, in my opinion. But also, you could adjust the c

ruise control in increments of 5 miles per hour when the set +/- button is held down.
Things I might change about the Mazda CX-9:
While there are 3 rows, the third row is teeny-tiny and more for kids under age 10 than adults.
I thought there were only 2 media connects with a very slow charge in the vehicle but as I started to look a little harder, I found a 12 volt car charging port hidden in the front on the center console of the passenger side. There were 2 USB ports in the arm rest of the 2nd row.
Arm rest (with cup holders) in the middle of the 2nd row slants which makes me nervous with kids' drinks.
We got about 24 MPG and while that's not awful, I would love to see it at about 27.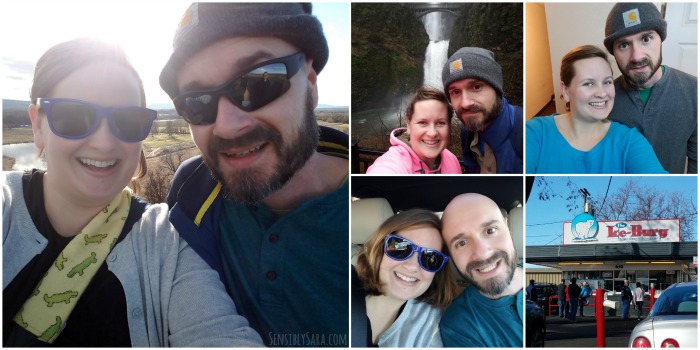 We spent plenty of time with Larry's family but we also took time to drive around in downtown Walla Walla, get Rootbeer Marshmallow shakes at Iceberg, visit Whitman Mission and catch Pokemon.
It was so great to get away from Texas, play with the Mazda CX-9, visit Larry's family and enjoy the cooler temperatures of the Northwest.
Where would you take the Mazda CX-9 in the Pacific Northwest?