**Full Disclosure: Ranger Health provided services to facilitate this sponsored post. All opinions are my own.
Have you ever needed to make a last minute doctor's appointment only to be told her schedule is full for the day? What if your need isn't enough to warrant a trip to urgent care or the emergency room, do you just deal with the issue? Now you don't have to because house calls are back in San Antonio and surrounding areas (including but not limited to: Helotes, Cibolo, Universal City, Leone Valley, Boerne and more)! Ranger Health delivers a new way to receive care in the comfort of your home or office.

Ranger Health offered me a B12 shot so I could experience their service in its entirety. I don't really like shots so I volunteered my husband for the task! Calling to make the appointment took no more than 5 minutes but I scheduled the appointment for the following Saturday at 11:00 a.m. About 30 minutes before the appointment, I received an email confirming my appointment, telling me that Tasha was on call that day and it had a picture so I could identify her.
When Tasha arrived, she had a large travel bag full of everything she could possibly need! She introduced herself, took my husband's vitals and asked what medicines he takes. She answered any questions we had before giving my husband the B12 shot in his arm.
The appointment took about 20 minutes but we were told that most average about 30 minutes. The service was incredibly easy to use and Tasha was very nice! I imagine we will use Ranger Health in the future because there was no wait time and plenty of time to ask questions and get answers.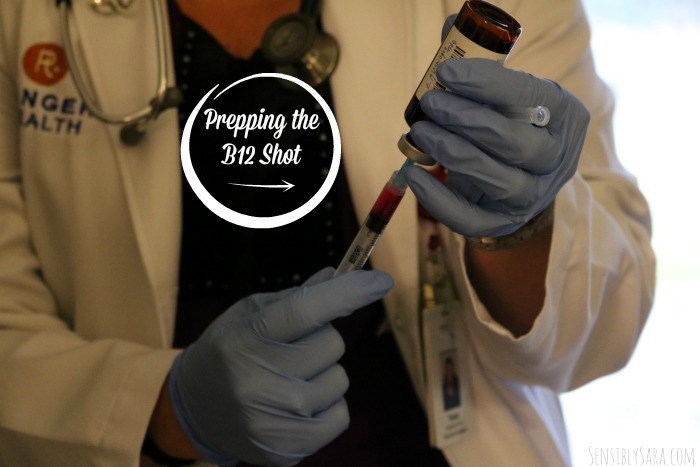 What can Ranger Health help with?
General illness: Even minor medical conditions can cause discomfort and interrupt your daily life. They can diagnose and treat common cough and cold, viral illness, fever or flu-like symptoms.
Musculoskeletal: Pain can be caused by disorders of bones, joints, muscles, tendons, ligaments, bursae, or a combination. Let Ranger Health help you find the cause and relief for your joint pain and take care of your sprains or strains.
Skin: Cuts may need stitches or medical glue. The team comes ready and prepared to clean and stitch lacerations. They also treat rashes and skin infections.
Ear, Nose & Throat: Sinusitis, sore throat or strep, earaches, upper respiratory infections, seasonal allergies. You'll be back on the go in no time!
Gastrointestinal: Experiencing an upset stomach, indigestion, nausea, or vomiting? Stay put while Ranger Health comes to you with the help and relief you need.
Wellness: Sports and school physicals can be time consuming and inconvenient. The Ranger Health team provides wellness exams where it is most convenient for you.
Ranger Health can see people aged 2 and older. Same-day appointments can be made online at www.RangerHealth.com, by downloading the Ranger Health app or by calling 844-TLC-2YOU and are available Monday through Friday from 8 a.m. to 8 p.m. & Saturday from 9 a.m. to 6 p.m. However, appointment requests received after 7 p.m. may be scheduled for the next day.
At only $95 (on average), Ranger Health's Physician Assistants provide an affordable alternative to visiting the doctor's office or urgent care center. Some procedures and medications may incur an additional fee. Payment can be made through a credit/debit card, health savings account (HSA), or flexible spending account (FSA). To keep costs down, Ranger Health does not bill your insurance.
Ranger Health Coupon Code: Save $25 on your first visit with referral code SENSIBLYSARA.