**Full Disclosure: This post has been sponsored by Pfizer Consumer Healthcare and 20th Century Fox. All thoughts and reviews are my own.
The flu and strep throat are spreading like wildfire here. Thankfully, *knocks on wood* my family has been able to stay healthy. But I like to be prepared because someone is bound to get ill! When my boys get sick, I usually feel like I can't do anything to make them feel better but I try my best to relieve their symptoms. And, of course, they typically get sick at the most inopportune time which doesn't help things.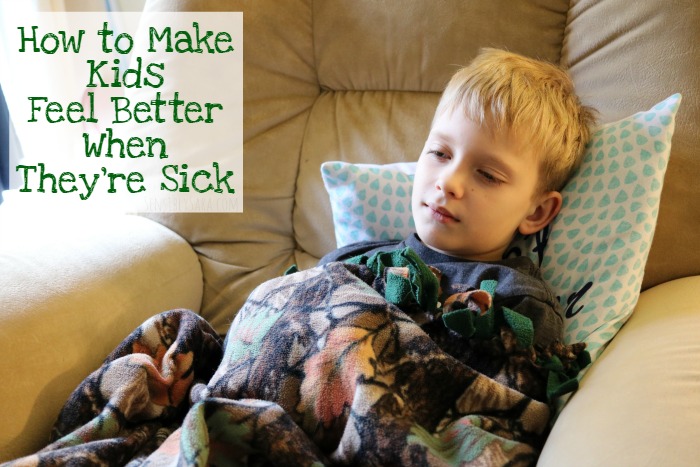 How to Make Kids Feel Better When They're Sick –
Rest –

I think sleep makes everything better so I encourage my kids to sleep as much as they possibly can when they don't feel well.

Watching Movies/TV –

To me, watching movies and TV is part of resting. Ice Age Collision Course is a great choice! Your favorite ICE AGE heroes are back and cooler than ever in this all-new animated adventure that's mammoth-sized fun for the whole family! Now the entire herd—including Buck, Manny, Ellie, Sid and Diego—must work together on a hilarious journey filled with nonstop action and colorful new characters, in order to survive the global Scrat-tastrophe.

Blankets –

Blankets are a necessity when lounging in bed or on the couch to watch movies and take naps!

Snuggles –

When I am ill, I like snuggles so when my boys are sick I offer as many snuggles as they want!

Pfizer Pediatric Products (available at Target) –

Children's Robitussin® Cough and Chest Congestion

Is formulated just for kids 4 years and older. The non-drowsy daytime formula helps break up chest congestion.

Children's Advil®

Eases aches and pains while reducing a child's fever fast. A great solution for kids as young as 2 and up to 11. Children's Advil® comes in several great-tasting flavors, including: Sugar-free Dye-free Berry, Bubble Gum, Grape, Blue Raspberry, Fruit and Dye-Free White Grape flavors.

Children's Dimetapp® Cold & Cough

Tackles a child's most bothersome stuffy and runny noses while working to relieve coughing. For ages 6+.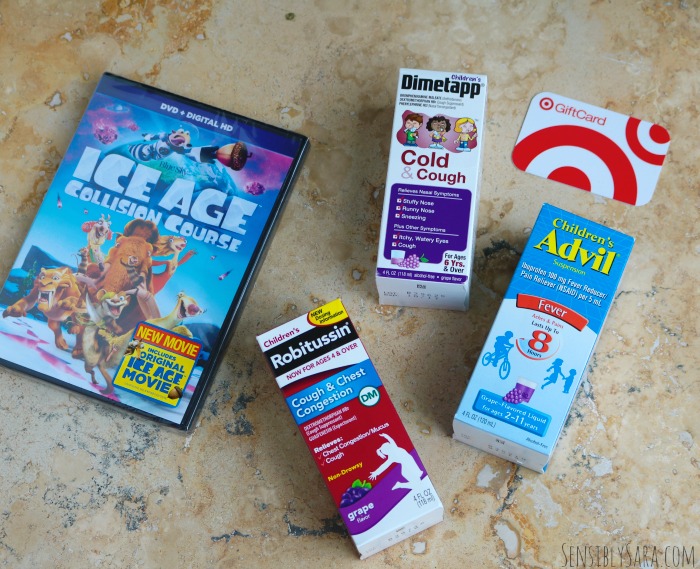 Get your sick day survival kit at Target and save even more with these Cartwheel coupons (valid 1/29/17 – 2/20/17):
How do you make kids feel better when they are sick?