February is National Cherry Month and the best way to enjoy the holiday is to make cherry recipes, right? I've compiled a list of 15 recipes from my favorite bloggers (including myself, of course) to make it easier for you to celebrate.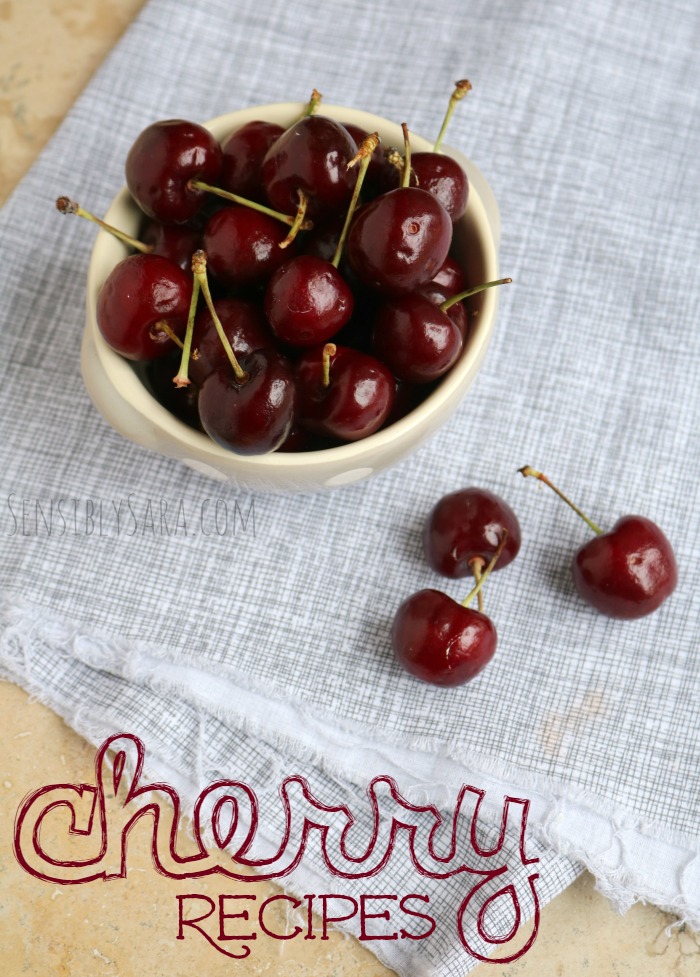 15 Cherry Recipes to Celebrate National Cherry Month
As far as I can tell, National Cherry Month is in February because it includes both George Washington's birthday and President's Day. Also, in 1912 the Japanese people sent 3,000 cherry trees to the United States to celebrate friendship between the two great nations. The National Cherry Blossom Festival held in Washington DC every February. During the annual event, millions of cherry blossoms can be seen throughout Washington DC.
Cherries (both sweet and tart) are rich in vitamins A and C and fiber which means they're a nutritious fruit to include in your diet as another way to strengthen your body's defenses and improve your overall health. Tart cherries are rich in antioxidant compounds which may play a role in reducing total body inflammation as well as fighting free radicals.
Do you have a favorite cherry recipe? Please share below!