**Full Disclosure: Minted.com provided samples in exchange for my opinions. This post contains affiliate links. If you make a purchase, I get a teeny-tiny percentage at no cost to you.
Did you forget about Christmas cards or just not get around to sending them? With the help of Minted.com, your family and friends will never know. Simply order and send New Year's cards instead!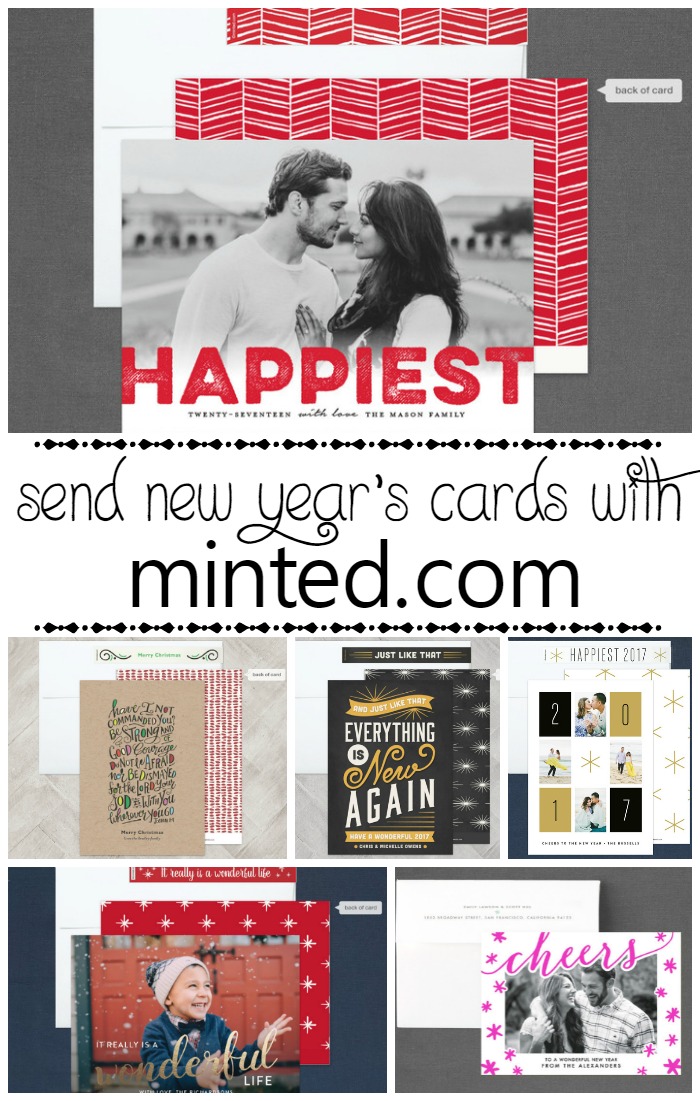 Minted.com has a humongous selection of stunningly beautiful New Year's cards which can be customized to meet your every desire – from the font to the envelope to the design on the back of your card! The find it fast option helps you locate the perfect card design for you because you can upload and see your card on hundreds of different cards. And with Minted.com's free address assistant, you no longer have to hand-address every card you send.
I think one of the coolest features is the ability to buy your holiday cards now, with a promotional offer, and then come back and finish personalizing them with photos, text and/or addresses later – even after the promotion has expired.
I was able to narrow my selection of cards that I loved to just six and then my husband helped me pick which one card we'd send as our New Year's cards. I'd like to know, though, which of the following cards would you pick?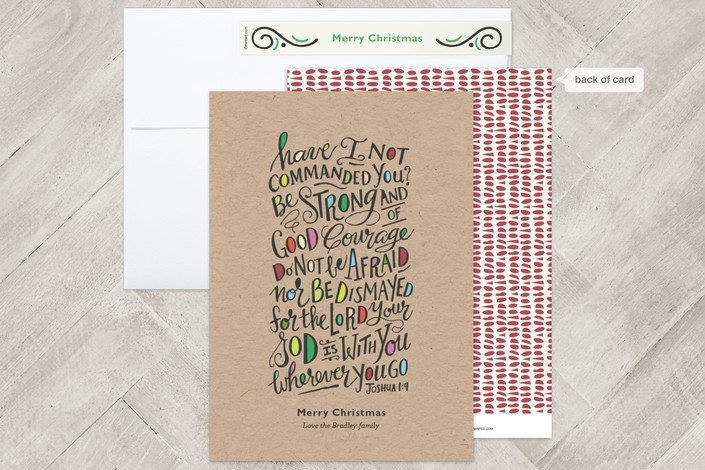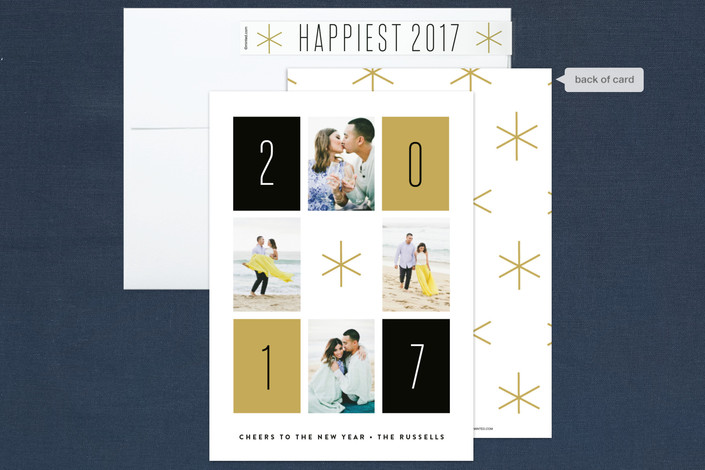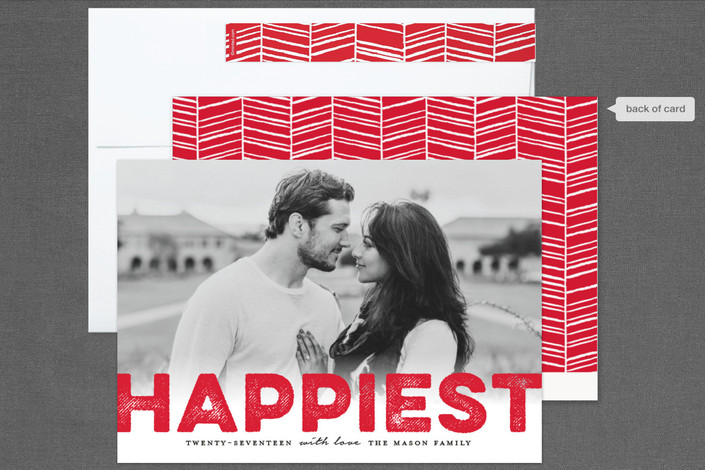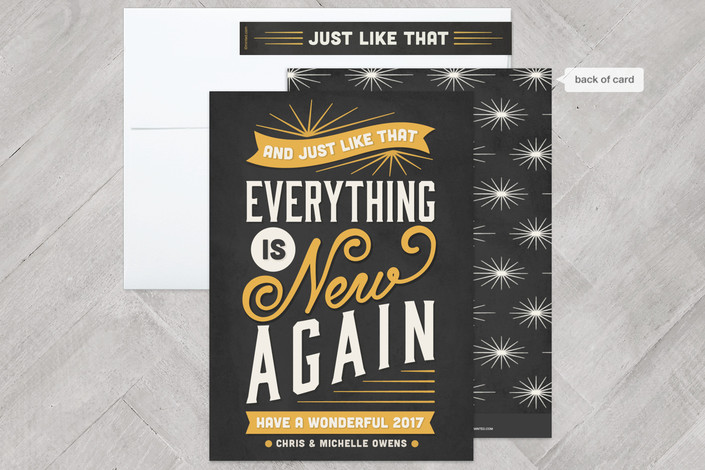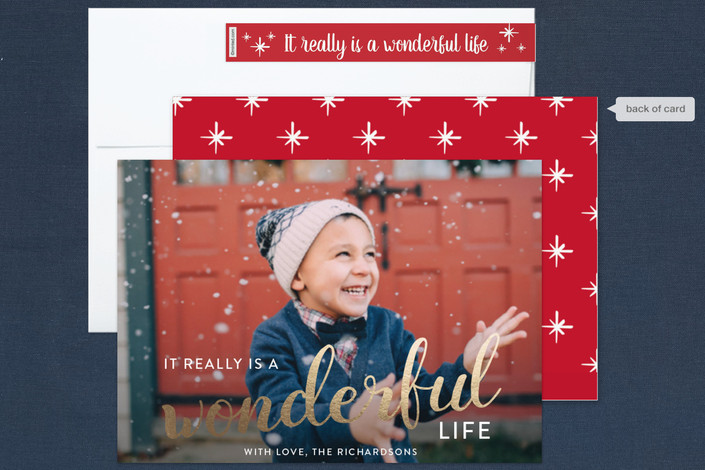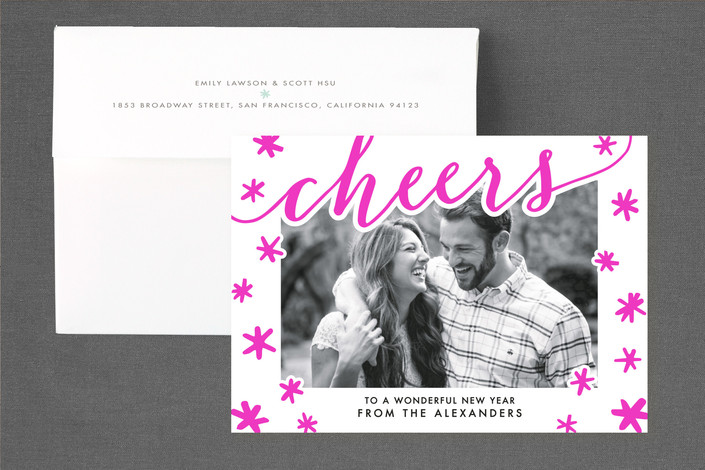 Keep in mind that the cards take about a week and a half to create once you place your order, however, it's not too late to place an order for New Year's cards!
Which Minted.com New Year's card is your favorite?