**Full Disclosure: Minted.com provided samples in exchange for my opinions. This post contains affiliate links. If you make a purchase, I get a teeny-tiny percentage at no cost to you.
A week ago I shared several cute Valentine's Day cards for kids and a few gift ideas before asking you to weigh in on your favorite. While our school doesn't allow Valentine's parties, they do get the chance to exchange cards with their classmates at the end of the day. Colin usually wants to buy character cards and I let him because it's not worth the fight. But this year we agreed on so many cards it was hard to pick just one!
Surrounded by bubble wrap, the shrink-wrapped cards arrived in a small box via FedEx. The shrink-wrapped packages aren't easy to open so have a pair of scissors on-hand.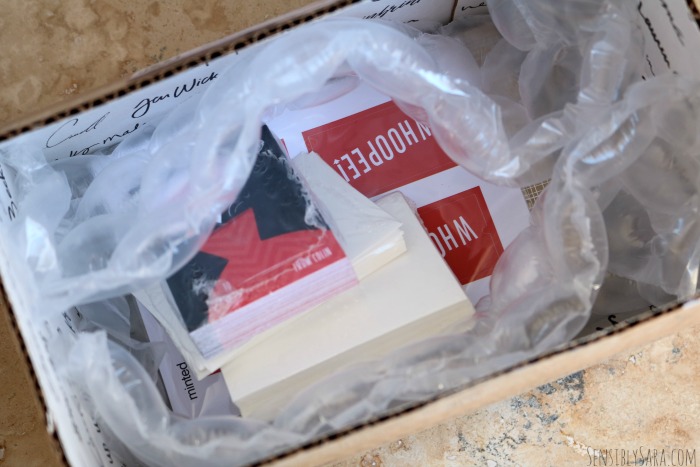 At 3.5 inches x 2.5 inches, the cards are smaller than I was expecting but are the perfect size for classroom Valentine's cards. The backs of the cards are white and it's hard to tell from these pictures, but Minted.com's cards are sturdy and the colors are bright!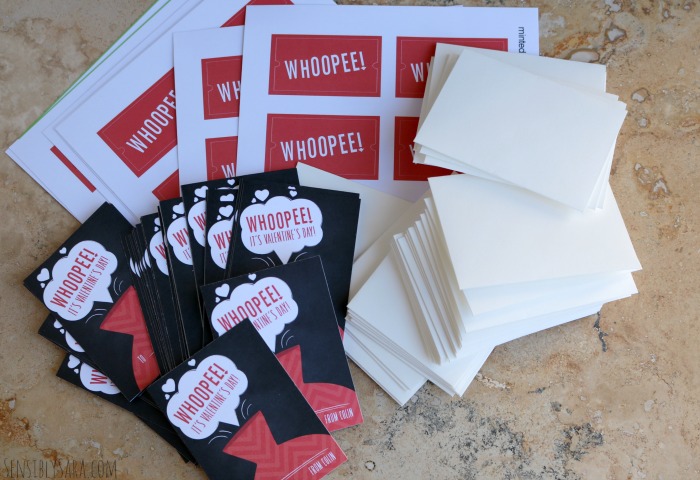 Colin picked the Whoopee! cards because he thought they would be good for boys and girls, they didn't say anything about love and he likes whoopee cushions!
What do you think of the Whoopee! cards?
When you spend $20 or more on classroom Valentine's Day cards, get 24 matching stickers free (use code STICKERS17)! Plus, order by Tuesday, 1/31 and receive them by Friday, 2/10.