**Full Disclosure: Minted.com provided samples in exchange for my opinions. This post contains affiliate links. If you make a purchase, I get a teeny-tiny percentage at no cost to you.
Last I week I shared some great information about Minted.com and the features that make it oh-so-simple to make ordering cards a snap. In that post, I also shared my six favorite New Year's cards with you. Today I am ready to reveal the cards and stamps I ordered and sent to my family and friends! So, drumrolllll …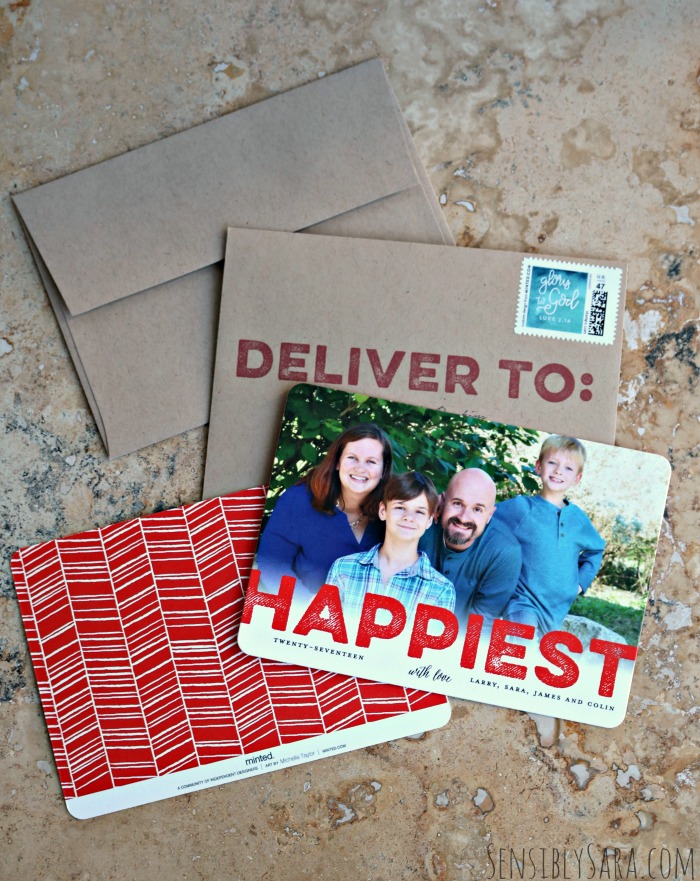 Aren't the cards beautiful?! I went with the petite Happiest Wishes cards with red font. I decided to pay extra for rounded corners, a patterned background and kraft envelopes. I also let Minted.com print the address on my cards, at no cost to me! I adore the stamped 'DELIVER TO:' but it's only on the envelopes with the addresses. I would loved to have it on all the envelopes.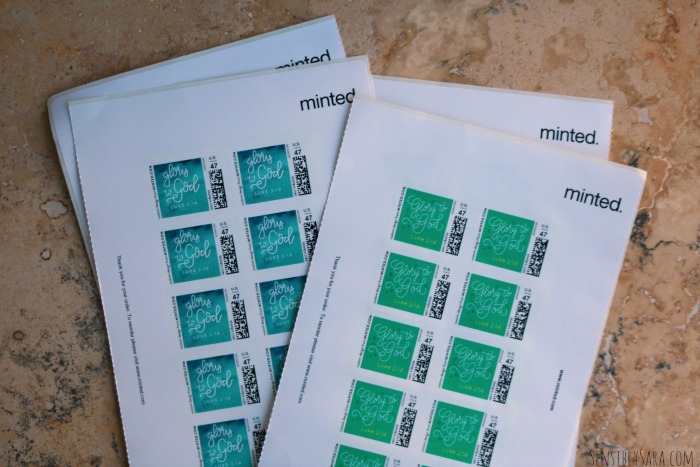 I ordered two different custom stamps to give our cards even more personality. The two options shown were pre-designed but I was able to change the font and color. The teal stamps coordinate with our picture and while that wasn't intentional, I love how it turned out!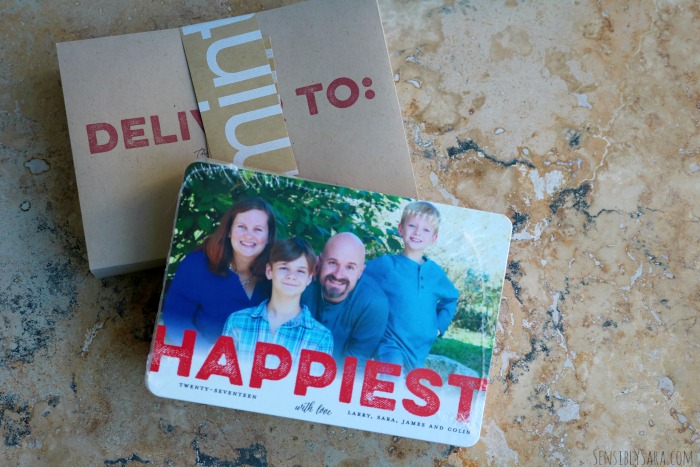 My order came in a box with bubble wrap to ensure it was safe. The cards were shrink-wrapped and the envelopes were held together with a Minted.com paper.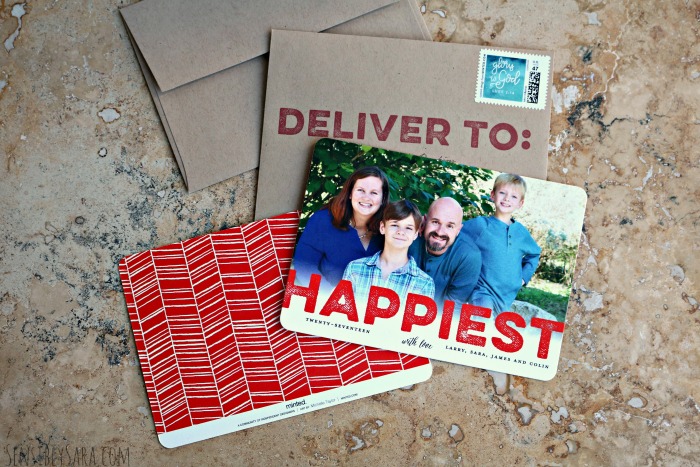 Minted.com's cards are thick, high-quality and the colors are spot on. I dropped them in the mail a few days ago and haven't heard from anyone but I could not be happier with these babies!
What do you think of my Minted.com order?
View all of the New Year's Collection and save 20% with the Minted.com coupon code HAPPY2017 from now until 1/19.