**Full Disclosure: The CiPU Diaper Bag was received for review purposes and the link is an affiliate. Opinions expressed are 100% honest. 
If you're a mother, chances are you've sought out after the perfect diaper bag. I'm no stranger to the struggle of finding something that's attractive enough that you want to carry it around everywhere but practical in the sense that it's going to hold everything you and your children need. In my findings, the really cute ones were heavy and didn't have enough pockets but the ones that were light with pockets were giant eye sores. This was all until I found the CiPU diaper bag.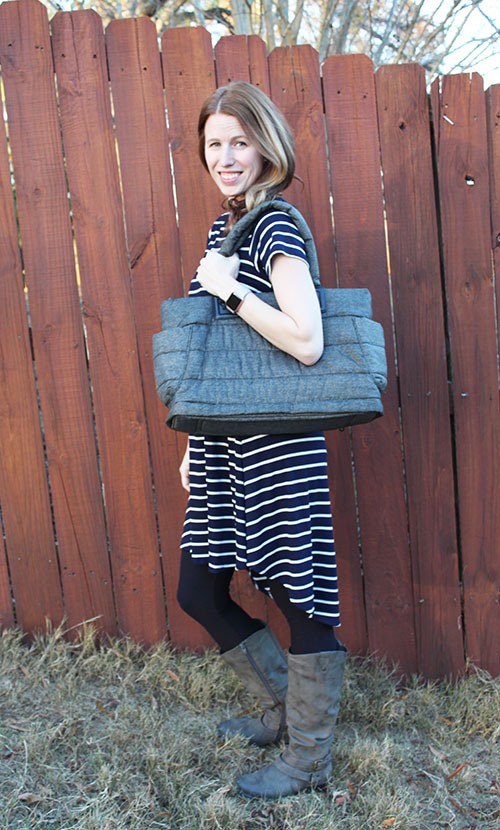 The first thing I noticed when I took my bag out of the box was how adorable it was and also how light it is! Diaper bags get really heavy when you're packing them to the brim. The last thing I need is to be lifting up my heavy toddler AND an equally heavy bag.  
The fabric is a very soft almost fluffy material and the gray color is even more gorgeous in person. An extremely important factor to me is that this diaper bag like it's going to wash up really well. My kids or myself are constantly spilling things in or around my diaper bag. Part of the reason I'm searching for a new one so often is because they end up looking trashed in a short time span; I don't think I'll be having that issue with my CiPU.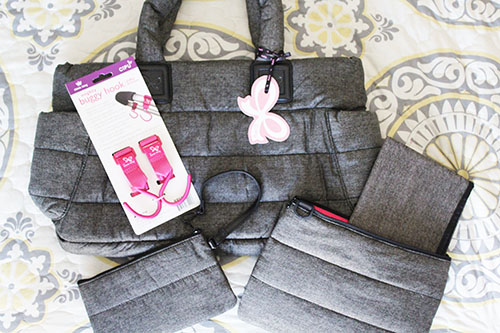 I admittedly have a little bit of an organizational obsession. I like all of my things to have a place and I hate having to search for something. This obsession goes to my purse and of course my diaper bag.  With the CiPU Diaper Bag, everything has it's own spot. There are 13 compartments! Nine of them are on the inside and four on the outside. There is even a secret compartment on the bottom of the bag that's separate; perfect for keeping soiled clothes away from everything else!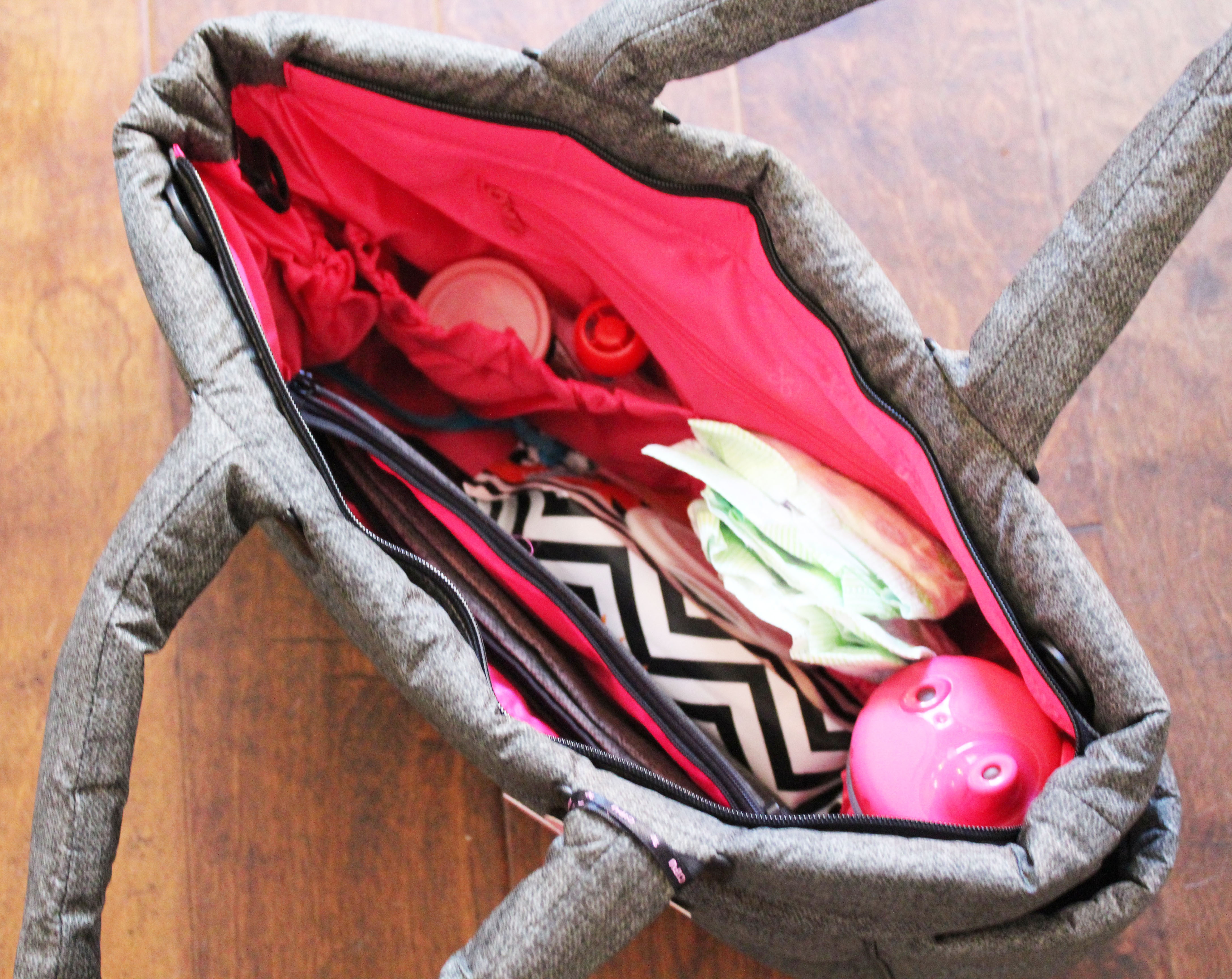 Lastly, another huge selling point of this bag is the accessories! Every bag comes with two other little bags, two other handles so you can easily wear your diaper bag, a changing pad, and cart hooks! I'm using one extra bags it comes with to keep my phone and keys separate from everything else.  
If you stumble upon this post looking for a new diaper bag, I strongly urge you to give CiPU a try. It's really got everything I'm always looking for in one single bag.  
*This review of the CiPU Diaper Bag was written by Erin at Mom Tails.

 Erin is full time mom of two wild toddlers, part time 

Veterinary

 

Technician

, and blogger. She gets through it all by looking at the glass half full and by glass she 

definitely

 means a glass of wine.