**Full Disclosure: I received one or more of these products in exchange for this post. This post may contains affiliate links, too. If you make a purchase, I get a teeny-tiny percentage at no cost to you. All opinions are my own.
I can't believe Christmas is 12 days away. Most of my Christmas shopping is done but I still need a few stocking stuffers. My husband and dad are the most difficult to shop for because they have everything they could want and what they don't have they buy for themselves. Finding stocking stuffers for people who already have everything is tough but I think I have a few brilliant suggestions!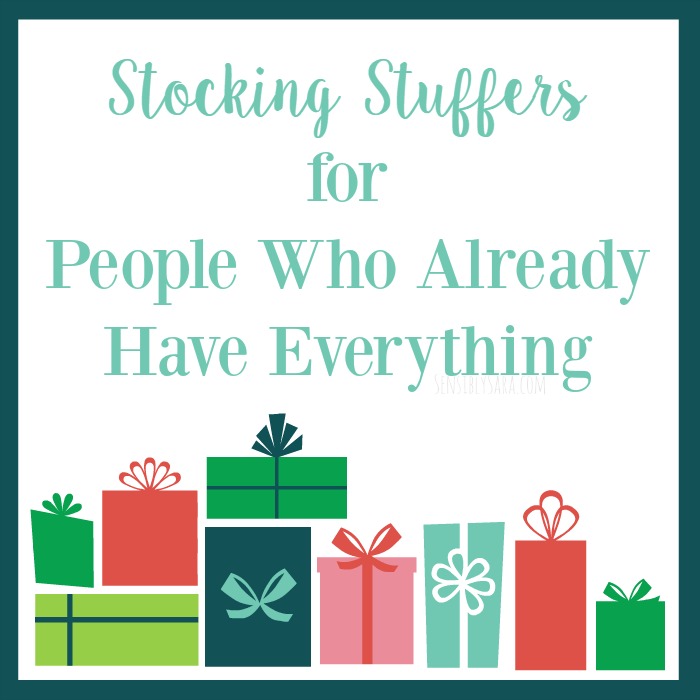 Brilliant Stocking Stuffers –
Colgate Optic White Toothbrush + Whitening Pen

It is a unique and affordable addition to any stocking stuffer. With 5 shades whiter teeth, that starts working in 1 day, this 2-in-1 product will assure that your smile is at its best for those family photos!


Lock Pick Set

The SouthOrd beginner set is perfect for people who love to tinker around the house or those who want to get into lock picking as a hobby. It comes with 14 essential tools with ergonomic, tactile handles for every-day lock picking and a leather case for protection and portability.

 Undergarments

Who doesn't need more socks, underwear or t-shirts?! Pick up the giftee's favorite brand and drop them in the bottom of their stocking!

Gift Cards to Restaurants or Stores

Buy a gift card to their favorite restaurant or store. As little as $5 will go a long way to show them you tried hard to gift them something thoughtful.

An Experience

Maybe the gift recipient has everything they could ever want or need but they haven't experienced all the fun your city has to offer. Purchase some kind of experience for the giftee. In the past I've purchased zoo passes, time at iFly and movie passes, to name a few.

Donation

Donate to the recipient's favorite charity in their name. Some of my favorites include: Kidds Kids, St. Jude and Wounded Warrior Project.

Roasting Sticks

We are a camping and s'mores loving family so this 5-pack of marshmallow skewers and hot dog roasters would be a big hit! Even better? The sticks extend and come with their own storage bag!

The Holding Cell

Don't let your loved one fall asleep with their phone in their hand or in the bed. Give them The Holding Cell so they can slide it under their mattress or couch cushions to hold the phone at any angle. It adjusts to any phone side and includes a charging cord port.

It doesn't matter if you are shopping for a 2 year old or a 102 year old, you are bound to find something for everyone on this list!
What brilliant stocking stuffers do you buy?