I like things to be fun & whimsical which means I don't care for the scary version of Halloween. When my husband asked me to make cupcakes for a work potluck, I wanted to create something Halloween-y. Fruit-punch flavored eyeball Halloween cupcakes were just the thing!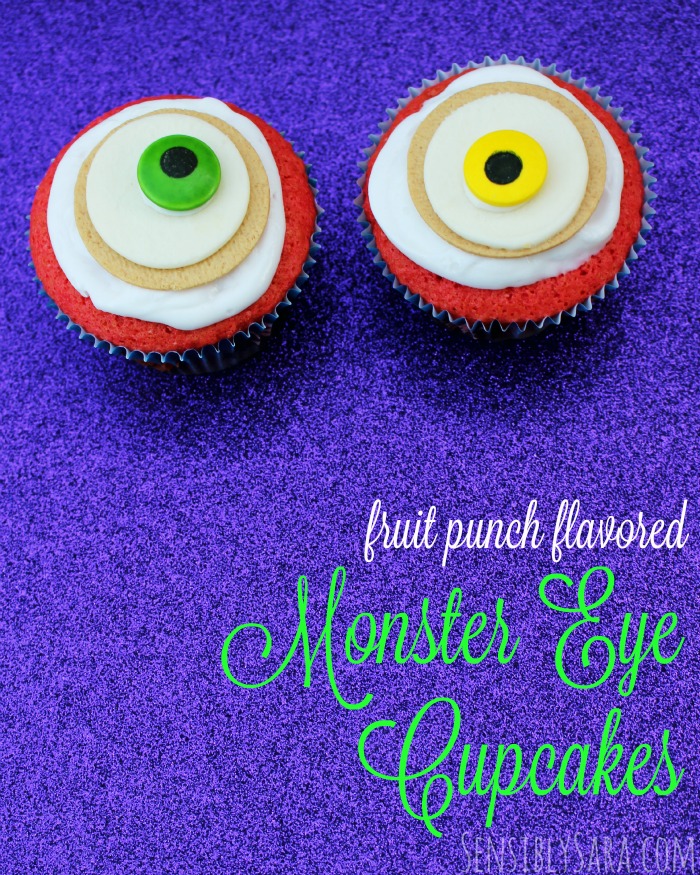 Not only are these Monster Eye cupcakes cute but they are delicious and incredibly easy to assemble!

Eyeball Halloween Cupcakes
Ingredients
1 box white cake mix
1 small box Jell-O (any flavor that is red)
4 eggs
1 cup milk
½ cup vegetable oil
1 container OREO cookies
1 container white frosting
Wilton candy eyes
1 container red frosting, optional
Instructions
Preheat oven as directed on cake mix package.
Combine cake mix, Jell-O, eggs, milk and vegetable oil. Mix until smooth.
Fill cupcake liners about ⅔ full.
Bake as directed on cake mix package.
Cool completely before decorating.
Add a circle of frosting the the top of the cupcake.
Add half of an OREO (just the cookie side with the filling!).
Put a tiny bit of frosting somewhere near the center of the OREO filling and add the Wilton candy eye.
Repeat until all cupcakes are decorated.
Serve and enjoy!
Apparently, these Halloween cupcakes were a hit since my husband came home with an empty
cupcake carrier
.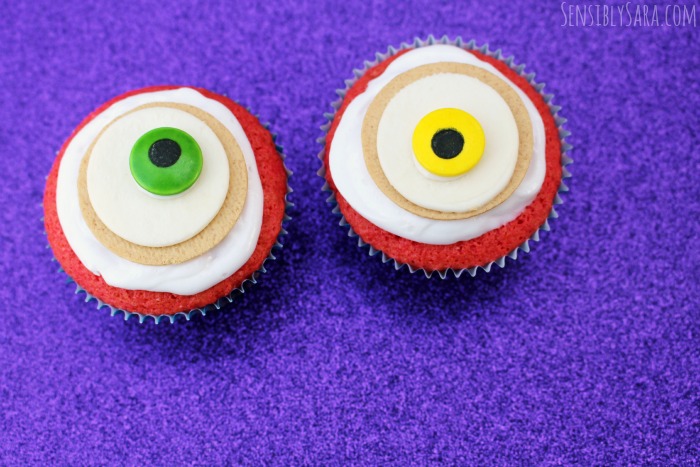 Do you make special Halloween treats?