**Full Disclosure: I receive perks as part of the San Antonio Zoo's blogger ambassador program, Zoo Troop. In exchange, I post about my experiences. All opinions are my own.
Sending my kids off to summer camp isn't something we have ever really done. Bugs are his passion so we've allowed James to participate in a 1-week bug camp for the last four years. Colin is finally old enough and insisted bug camp was something he wanted to do this year, too. Other than that, though, summers are our time! We stay up late to watch movies, wake up without an alarm and have a good time doing whatever we'd like.
Several weeks ago I agreed to attend a summer camp with my boys as part of the Zoo Troop. I hadn't given them a lot of information – they just knew we were going the zoo. We woke up a little earlier than usual and headed to the San Antonio Zoo. When we arrived, we checked in at the Education Center where all the San Antonio Zoo Summer Camps start. The boys received t-shirts, water bottles and a hand stamp.
With our group ready to go, we headed over to feed the giraffes! We listened to a zoo staff member tell us some fun facts about giraffes and their habitats. Did you know that giraffes are endangered? When you feed them, the money you spend is sent to places that can use it to help keep them from extinction.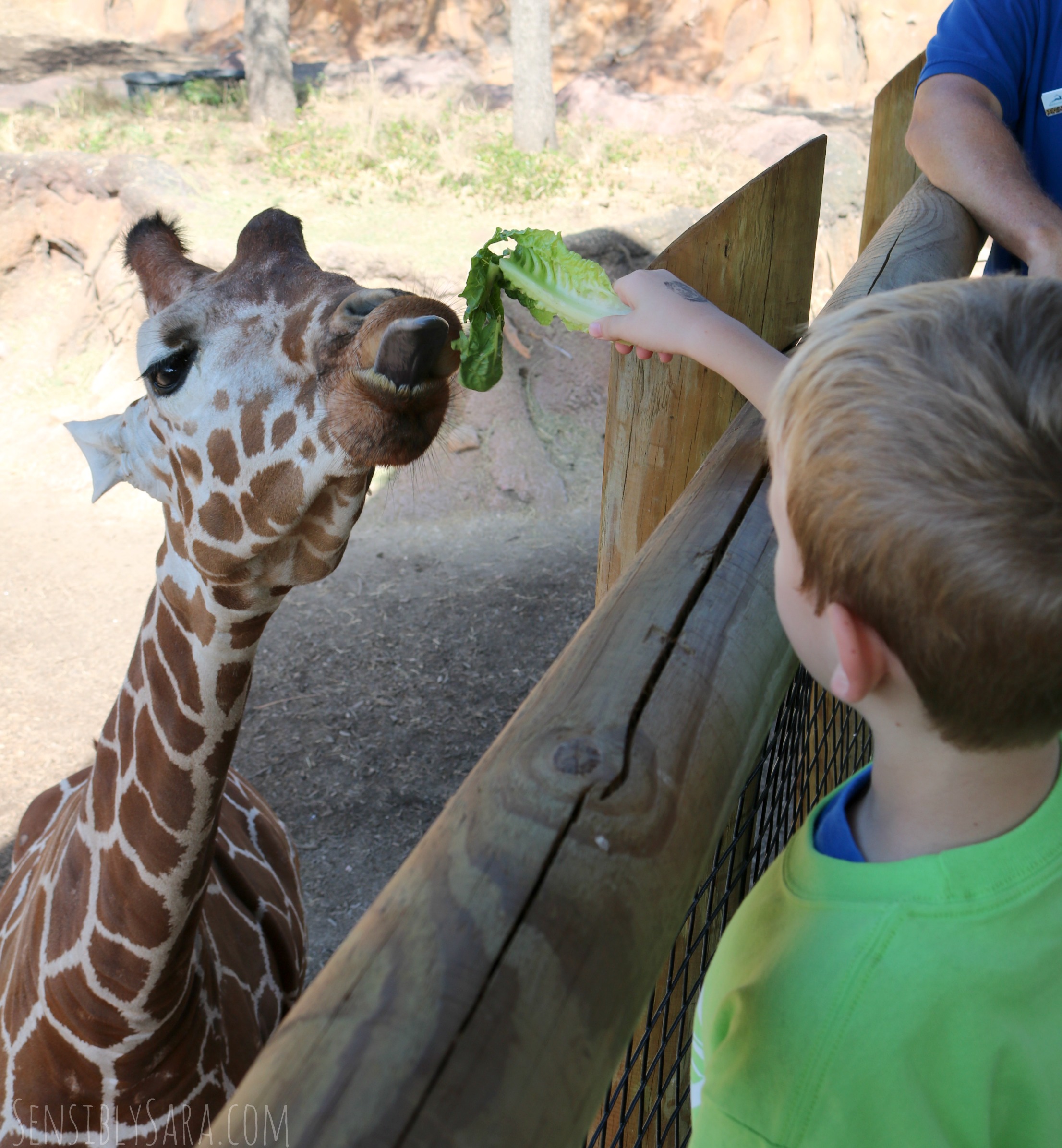 Then we moved on to the Beastro where we listened to an animal presentation. We got to 'meet' a 3-Banded South American Armadillo, Dudley, and some kind of constrictor snake.
Fun Facts:
South American Armadillos can roll into a complete ball to defend themselves from a predator.
Jaguars like to eat South American Armadillos.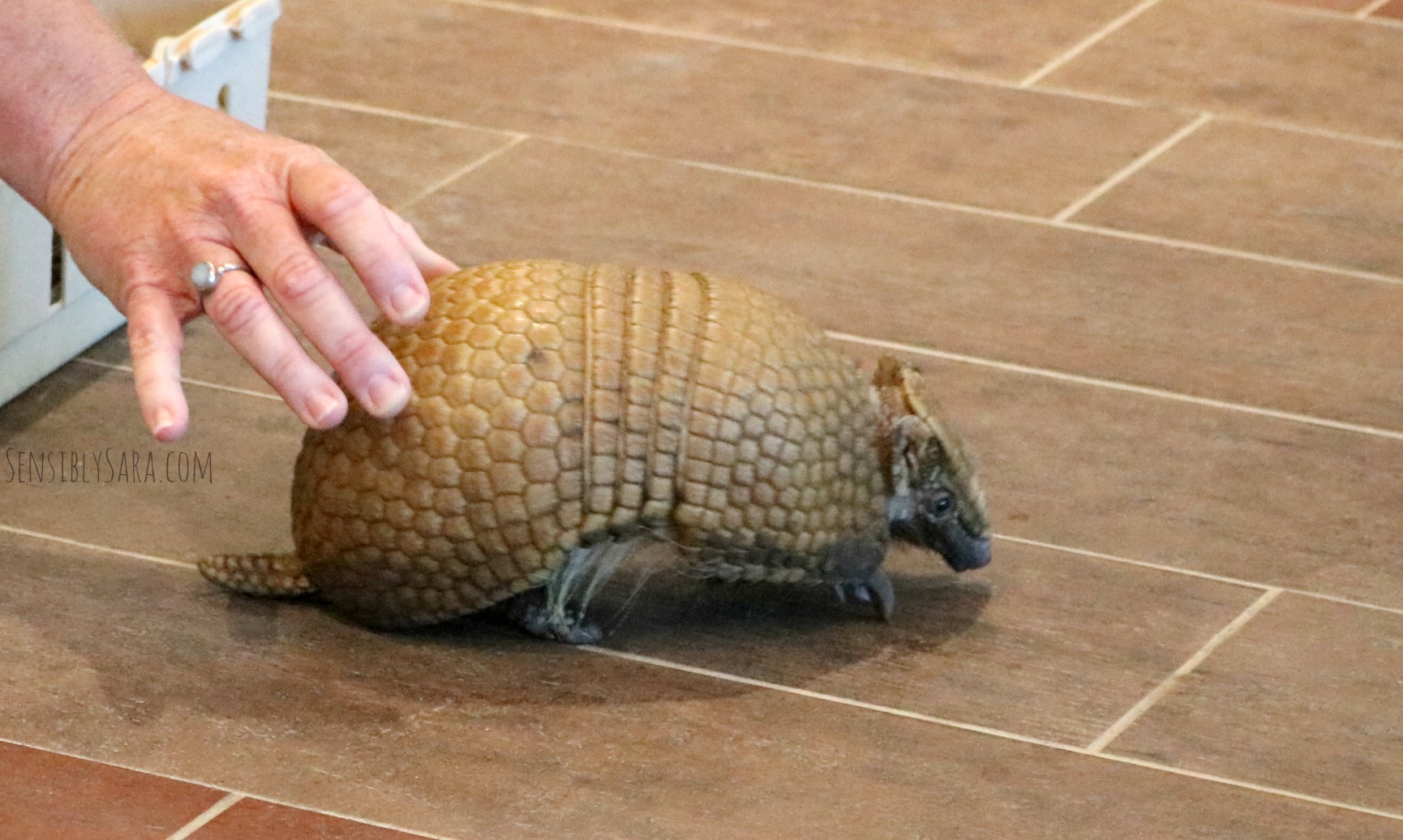 From there we rode the carousel and then fed the Lory's! Did you know that when you feed them, you don't have to remove the lid from the nectar cup? The Lory's will pop it off!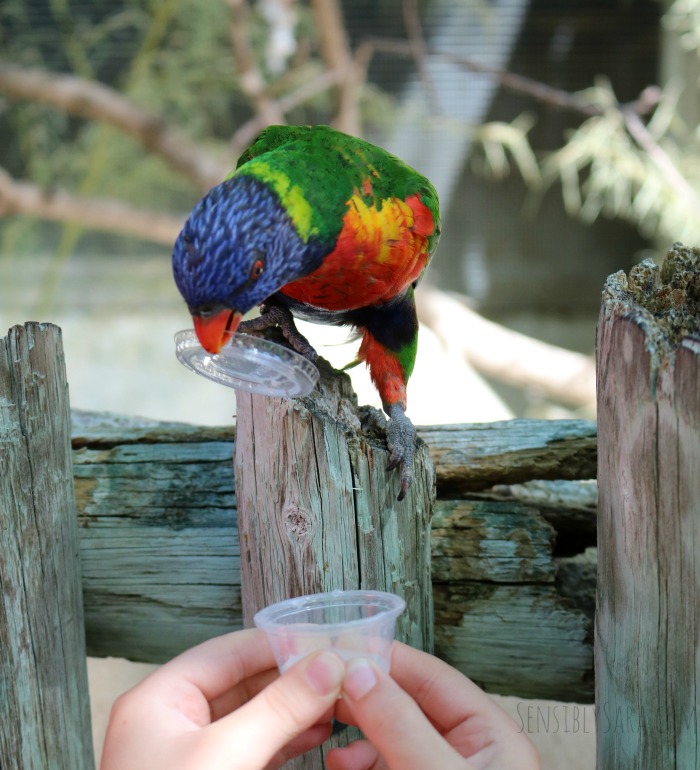 To wrap up our shortened Summer Camp experience, we took a quick tour of the front of the zoo and rode the train!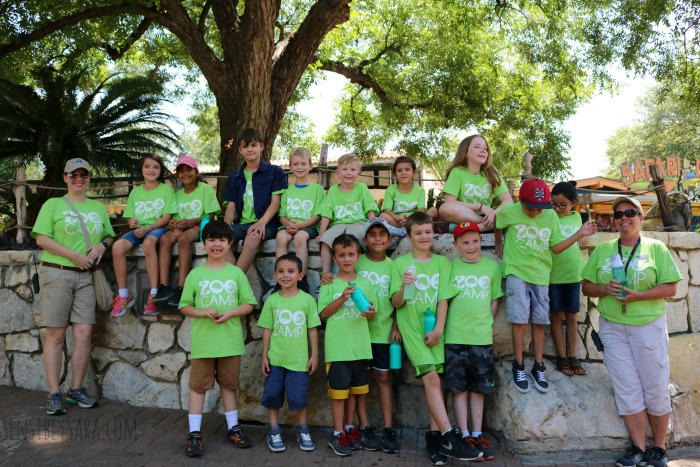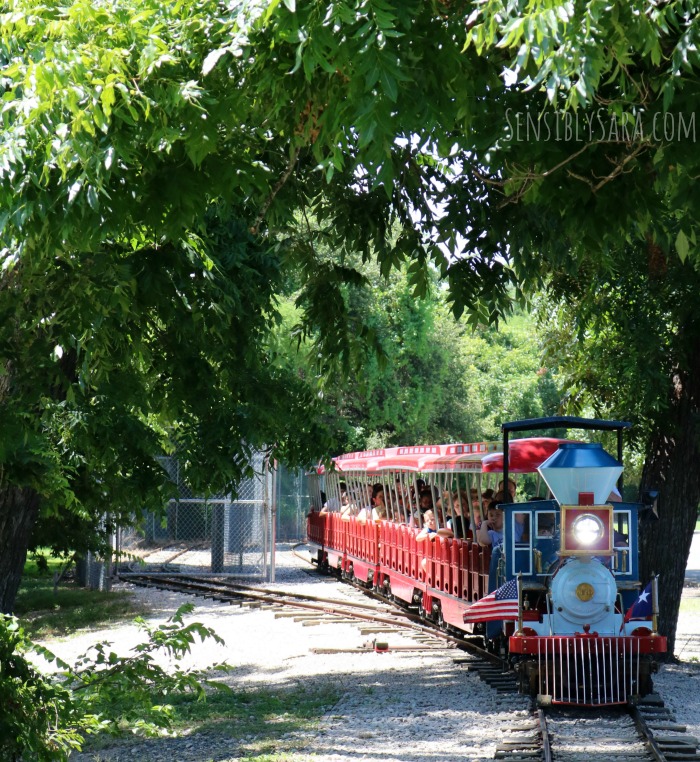 I expected to hear lots of grumbling from my 12-year old but I think he had even more fun than my 7-year old! As for myself, I figured learning would be part of the experience but I learned so much more than I thought I would. I can see my family adding a week of San Antonio Zoo Camp to our summers!
I would, hands down, recommend San Antonio Zoo Summer Camps for Kids. They run Monday – Friday from 8:30 a.m. – 3:00 p.m. Extended care available each week for $65 per child from 3:00 p.m. – 6:00 p.m. for kids entering grades K – 9. Dates and ages vary depending on the camp you select. Register today!!
Have your children attended San Antonio Zoo Summer Camps?