**Full Disclosure: I received a bouquet of ProFlowers and saw Mother's Day at no cost to me. All opinions are my own.
We don't do a whole lot to celebrate mom's day. My husband lets me sleep in, my kids usually make cards and we go to lunch with my mom. It's not an over-done day. This year, though, I want to take mom to see Mother's Day – the funniest movie I've seen in quite awhile!
About Mother's Day: 

"Mother's Day" is the latest star studded comedy from director Garry Marshall. Bringing together Jennifer Aniston, Kate Hudson and Julia Roberts along with Jason Sudeikis, it's a celebration of mothers everywhere. This big-hearted comedy invites us all to enjoy the laughter, tears and love as three generations come together in the week leading up to Mother's Day.
I prefer movies that I can connect with and laugh through. Mother's Day didn't let me down. It was so familiar and funny! Just when you think the movie will make you cry, it switches gears and you'll be laughing. While the movie is rated PG-13, I thought it was refreshingly delightful to watch a movie with little to no bad language. There were a few suggestive scenes but nothing I would consider obscene.
ProFlowers is featured as the official floral partner for Mother's Day. Their official movie bouquet has pink roses, Peruvian lilies and asters and is featured in the film. It's a stunning bouquet of pinks and purples!!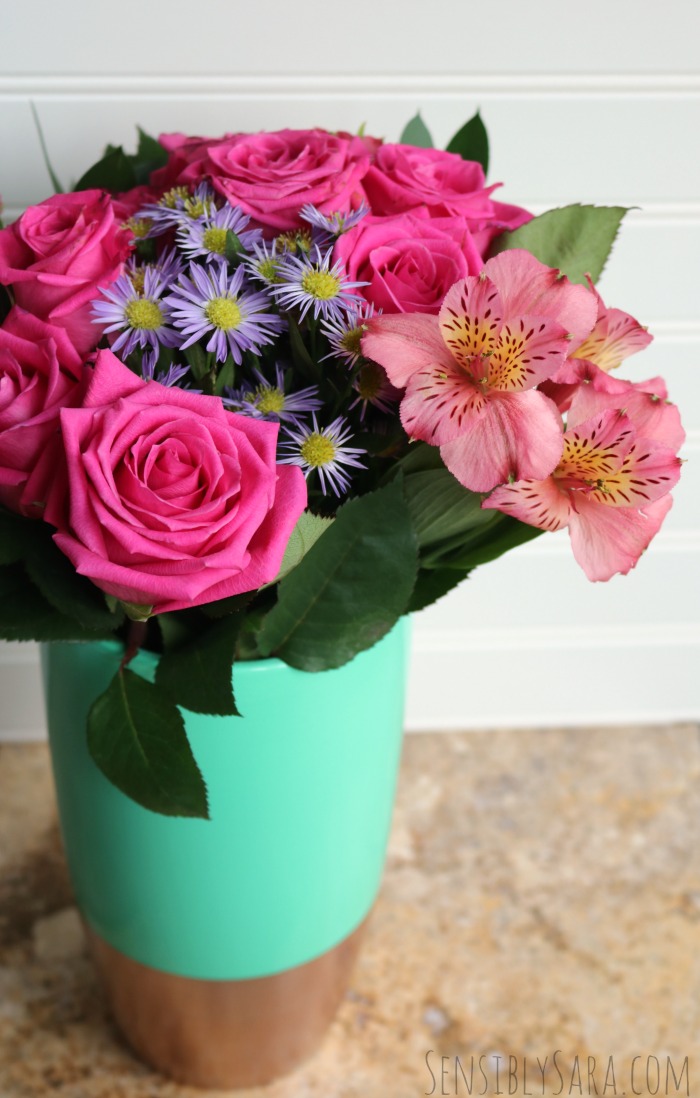 The roses smelled amazing from the moment I took them out of the box. I've had the bouquet for about a week and the flowers still look fantastic! This bouquet and a trip to the movie theater would make the perfect gift for mom this year, don't you think?!
What will you do for Mother's Day?