Although we have four very spoiled cats, Mordu is
my
cat. A friend found an abandoned kitten when he was just a few weeks old and posted a picture on Facebook. From the moment I saw him, I knew I had to have him. She and I arranged to meet in Dallas so I could bring Mordu home for good!
Mordu has always been very active! He loves to run, climb and get into things (everything!). Not long ago, the kids asked me to get Mordu so he'd stop getting their toes while they tried to go to sleep. I walked into the bedroom, Mordu jumped onto the top bunk bed, then to the top of the curtain rod (out of my reach) and then chewed on the finial at the end of the curtain rod. Silly cat!
No one knows your pet like you do, and you understand that part of what makes that relationship so special is giving him or her the nutrition they need every day. If I leave cat food or treats out, he chews the bag open and polishes it off. It's important that I feed all of our cats food that's good for them.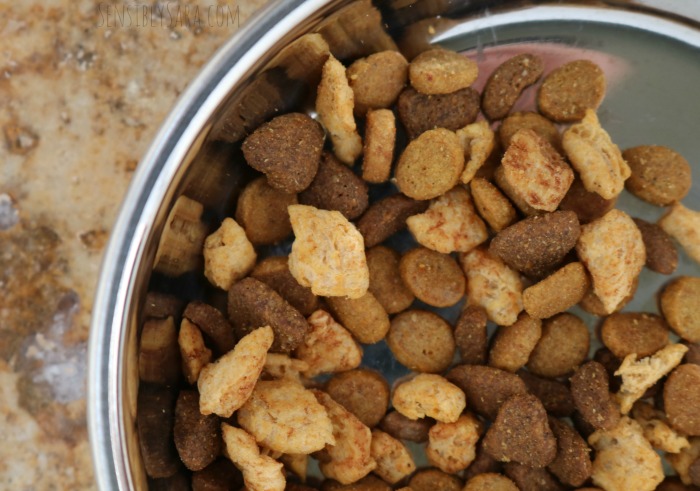 Purina has always been our go-to cat food. I received Purina Pro Plan Shredded Blend so I could write this post. Watching all the cats react to the new bag of food was so much fun. Mordu chewed the side of the bag but it's a thick plastic so he couldn't get to the food. I guess he might have if I'd let him continue to try, though. All four cats meowed at me while I was getting the bag open. They couldn't wait for the chicken & rice blend to be poured into their bowls. 
Louie is a little piggy cat. He pushed the other cats out of the way so he could get his paws on as much as he could!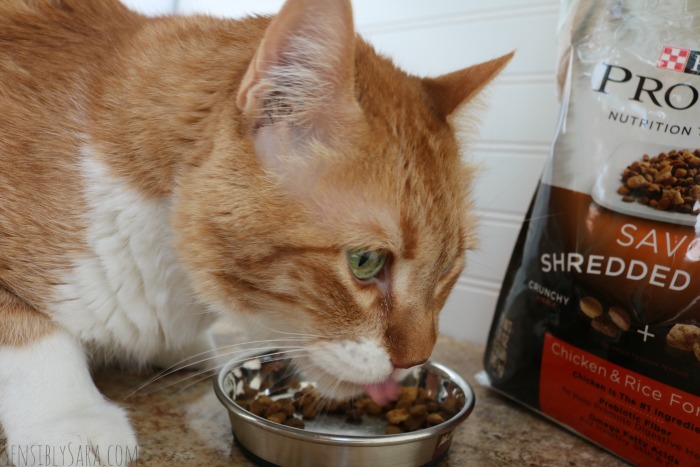 About Purina Pro Plan Shredded Blend:

Shredded Blend provides extraordinary nutrition and exceptional taste in a completely unique mealtime experience for your cats. It has high-quality protein, including chicken as the #1 ingredient. It's made with 40% protein, to help meet a cat's unique nutritional needs. The food is a crunchy kibble and tender, shredded pieces for a delicious mealtime experience. Purina Pro Plan includes vitamin A and linoleic acid, an omega-6 fatty acid, for healthy skin and coat, as well as natural prebiotic fiber, sourced from chicory root, helps promote digestive health.