**Full Disclosure: I was invited to check out the new giraffe exhibit at the San Antonio Zoo. All opinions are my own.
The giraffes are back at the San Antonio Zoo!! (The exhibit officially opens today – 11/20/2015.)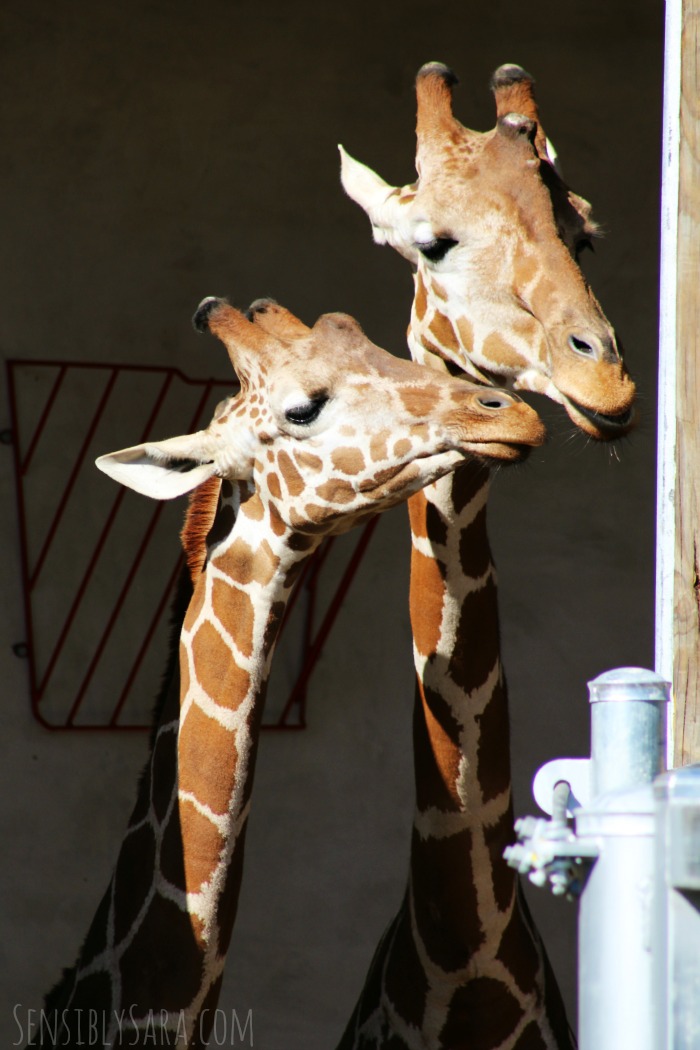 I attended the media preview while my kids were at school but I can't wait to take them back so we can learn all about the beautiful animals while making memories!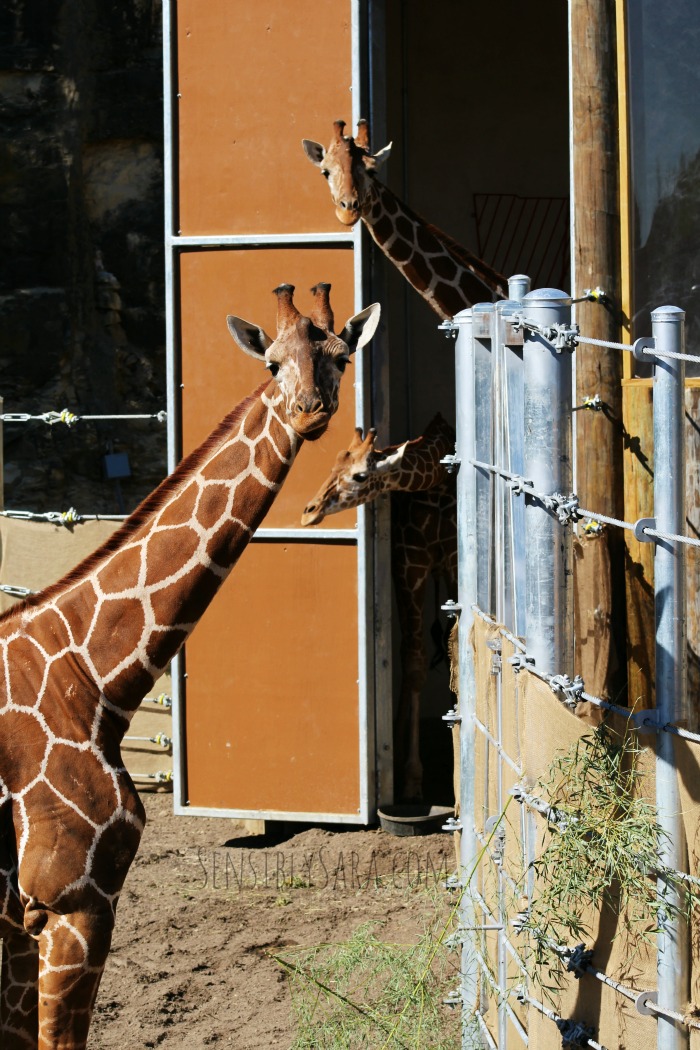 The San Antonio Zoo acquired 3 new reticulated giraffes – a dad and his two sons – from the Brownsville Zoo. The giraffes are currently un-named but should have names in the coming weeks.
Did you know? There are less than 5,000 reticulated giraffes left in the wild.
The San Antonio Zoo is partnering with the Giraffe Conservation Foundation to support 'Reticulated Giraffe Conservation with Pastoralists' in monitoring the giraffe populations. If you want to help, you can donate used handheld GPS units or binoculars to zoo staff. They will be sent to Africa to assist with the project.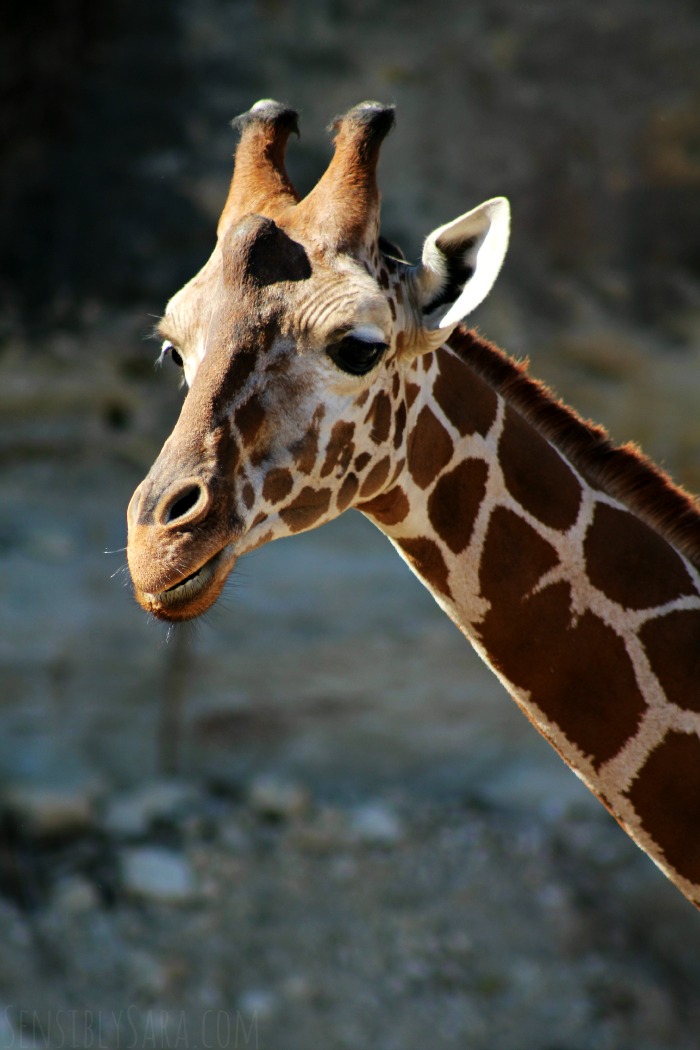 The Savanna exhibit was built to foster an enriching environment for animals and guests alike. They were feeling shy on the day I was there but before I left, the older brother found the courage to step out of the shelter and walk around part of the exhibit near the a recycled water pool.
The giraffes will need to be trained to come to the feeding platform. But sooner or later, you'll get an interactive experience by hand-feeding the giraffes! Tickets for giraffe food will cost $5 for 3 leaves of lettuce and will be available at Longnecks Bar and Grill. There will not be an age limit for the feeding experience, however, small children will need to be held or supervised by an adult. Children must be able to follow directions for the adventure.
Eventually, you might see zebras, topi, ostrich, cranes, gazelles, guineafowl and storks in with the giraffes.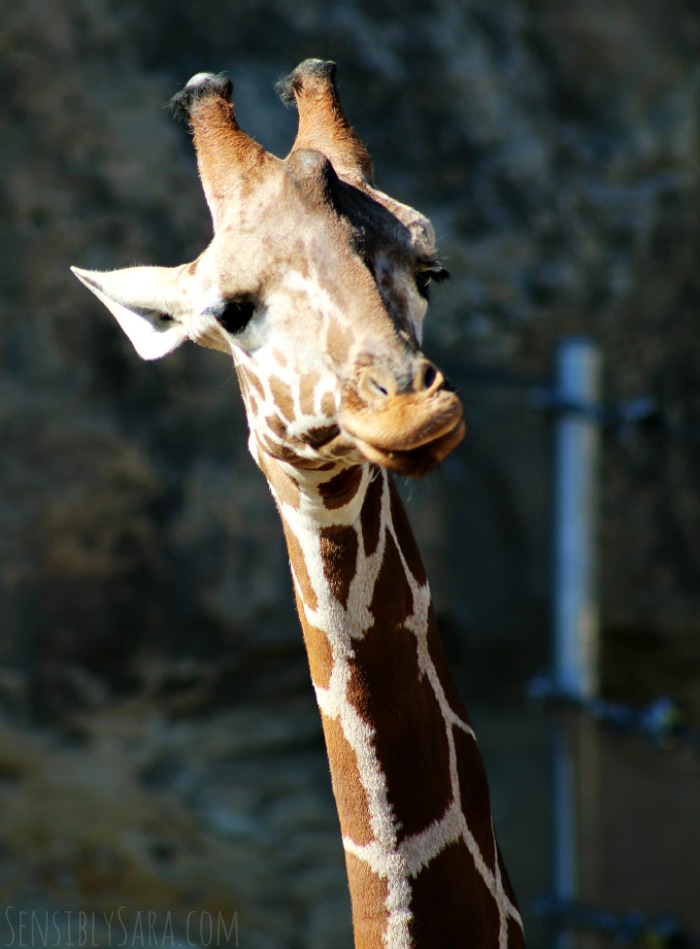 Fun Facts about Giraffes:
Giraffes have a prehensile tongue. It is approximately 19 inches long and is a blue-black color to keep it from getting sun burned.
Make and female giraffes have two distinct, hair-covered horns called ossicones.
They have 7 vertebrae just like humans, except theirs can be 10 inches long (compared to our 1 inch)!
Giraffes can run 35 mph for short distances.
The average male is 17 feet 4 inches tall.  The average female is 14 feet 2 inches.
Male giraffes weigh about 2600 pounds. Females weight about 1800 pounds.
A giraffe heart is about 2 feet long and weighs approximately 25 pounds. (A human heart is about the size of a fist and weighs between 8 and 10 ounces.)
Giraffes eyes are the size of golf balls. It helps them look like predators to lions, leopards and hyenas.
The giraffe is the only cousin to the okapi.