Mondays are quite likely the most dreaded day of the week for most adults (and some kids).  For me, I feel completely the opposite -I see Mondays as a fresh start to the week, a chance to clean up the house while the kids start a new week of school and plan out my meals for the rest of the week.  And that means something super easy for dinner!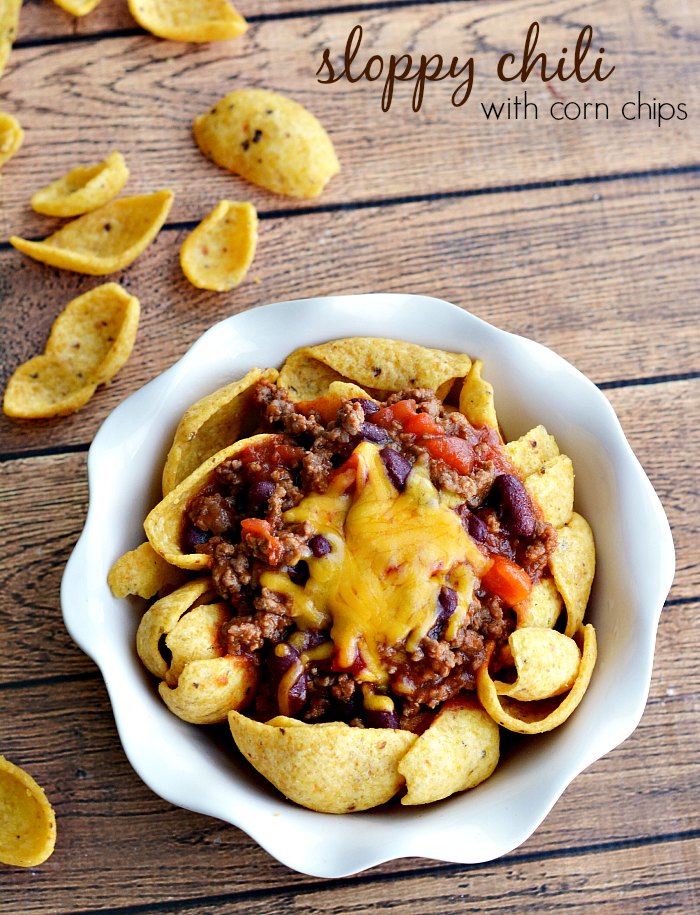 The versatile sloppy joe sauces from Manwich are something everyone in our house loves from the littlest tummy to the biggest and hungriest.  As the primary cook in the house, I love them too because there are so many different dishes I can whip up in 30 minutes or less without a whole lot of effort. Personally, my favorite is the thick & chunky variety that has lots of chunky veggies right in the sauce.
This week, I wanted something a little different.  The kids love a great original sloppy joe sandwich but sometimes it's fun (and really tasty) to use the sauce in other ways.  This Sloppy Chili with corn chips recipe includes the kid-stopping power of Manwich Bold sloppy joe sauce mixed with some tomatoes and chili beans for one messy-licious meal the kids (and parents) will crave.  Pair it with some scoopable corn chips for a fun dinner that doesn't require any utensils (one less thing for us moms to wash).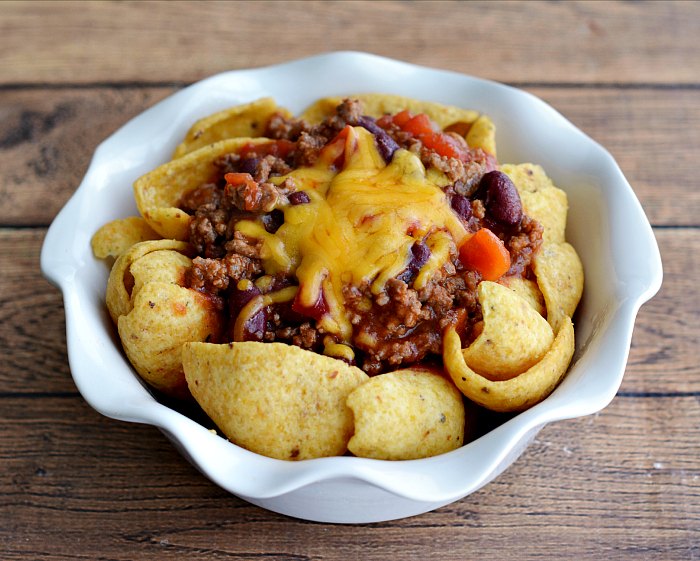 Sloppy Chili and Corn Chips Recipe
Author:
Cat Davis FoodFamilyFinds.com
Prep time:
Cook time:
Total time:
Ingredients
1 lb ground beef
1-16 oz can Mamwich Bold Sauce
1-16 oz can dark red kidney chili beans in mild sauce
1 – 14.5 oz can petite diced tomatoes, drained
1 cup shredded cheddar cheese
Corn chips
Instructions
In a large pot, brown ground beef over medium heat. Drain excess grease from beef and return to pot.
Add Manwich sauce, chili beans with sauce and drained tomatoes. Stir well and continue to cook for 10 minutes.
Serve over corn chips with a sprinkling of cheddar cheese.
 Do you think your family would enjoy this dinner option?