**Full Disclosure: This shop has been compensated by Collective Bias, Inc. and its advertiser. All opinions are mine alone. #MARVELSnackBar #CollectiveBias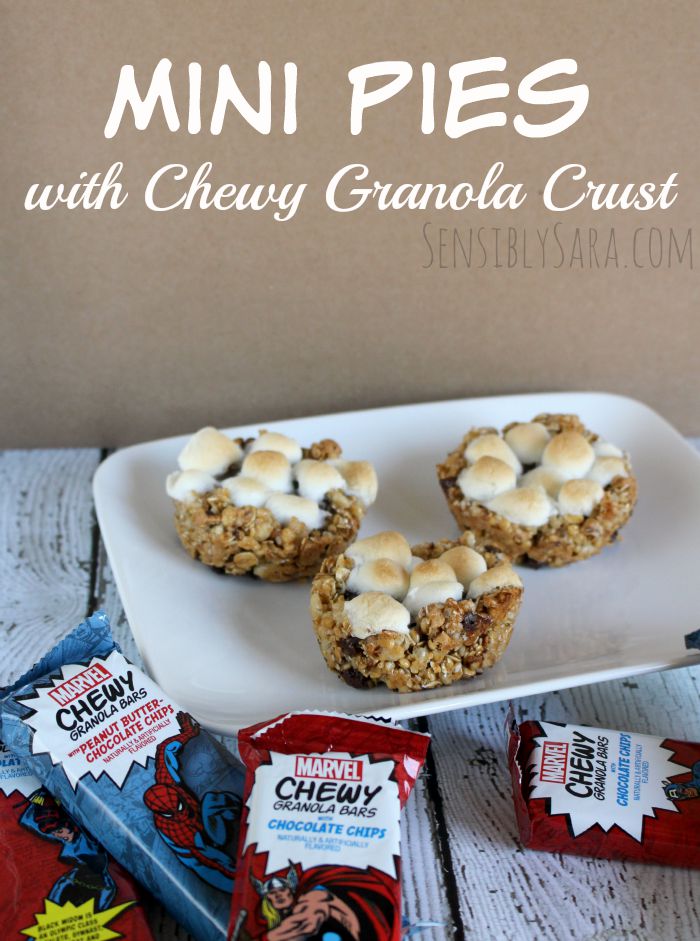 My husband and children are huge fans of all things MARVEL. So much so that Colin wears at least one piece of MARVEL clothing every day. When I saw these MARVEL Chewy Granola Bars at my Walmart, I knew I had to buy them. After all, they'd make great fillers for James & Colin's lunch boxes.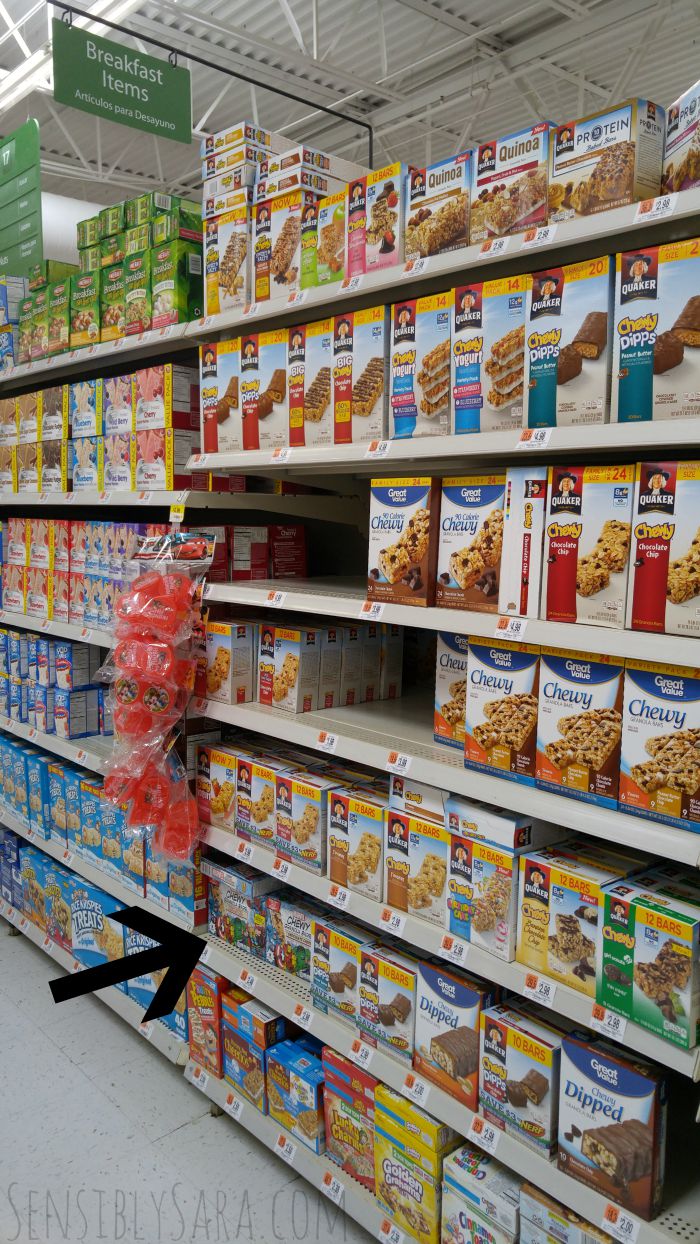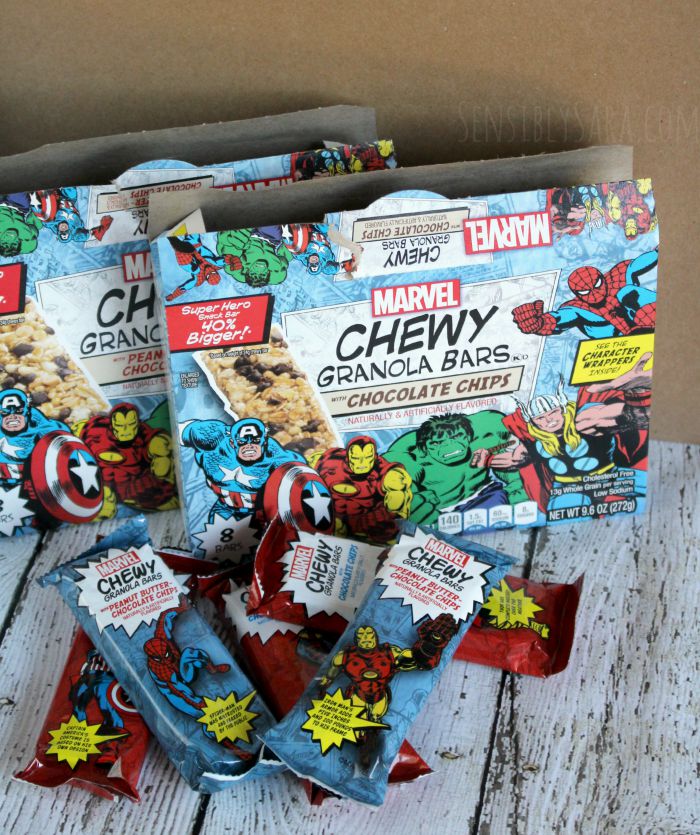 But then I thought, what if I used the MARVEL Chewy Granola Bars to make Mini Pies with a Chewy Granola Crust?! It just seemed like a brilliant idea. So I also purchased hot fudge, mini marshmallows, vanilla pudding and chocolate sprinkles.
I knew I had to attempt the recipe before my children ate all of the bars, so I didn't waste any time. I made two versions of the mini pie – hot fudge with marshmallows and vanilla pudding with sprinkles. This was the easiest recipe I've made in awhile!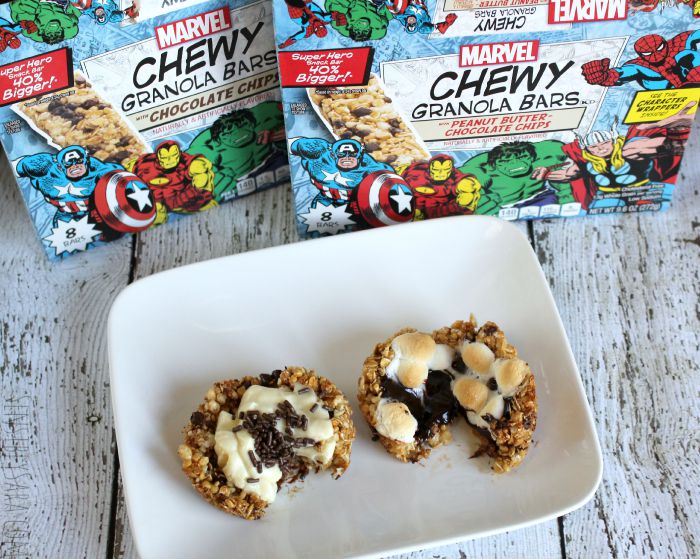 Mini Pies with Chewy Granola Bar Crust #ad #MARVELSnackBar
Prep time:
Cook time:
Total time:
Ingredients
1 box MARVEL Chewy Granola Bars, any flavor
Hot Fudge
Mini Marshmallows
Pudding
Sprinkles
Cooking Spray
Instructions
Preheat your oven to 350°
Lightly coat a cupcake pan with cooking spray.
Crumble one MARVEL chewy granola bar in each hole.
Using the bottom of a shot glass (spoon or whatever you have), push the granola down so there is a divot in the center.
If you are making hot fudge mini pies, add the hot fudge to cover the bottom of the granola divot. Top hot fudge with mini marshmallows.
Bake for 10 minutes.
Immediately place in the freezer for 10 minutes. (I know it sounds silly, but it makes it easier to pop the pies out of the cupcake pan.)
If you are making pudding mini pies, spoon the pudding in to cover the bottom of the granola divot. Top with sprinkles.
Using a butter knife, run it around the granola crust and then under the bottom of the pie to pop it out.
Serve and enjoy!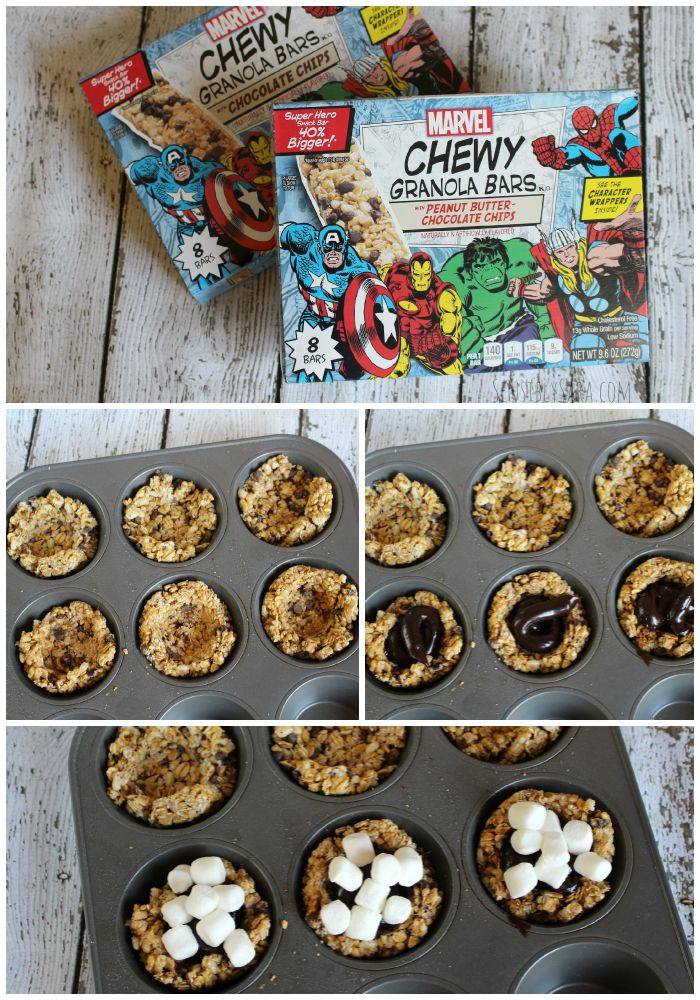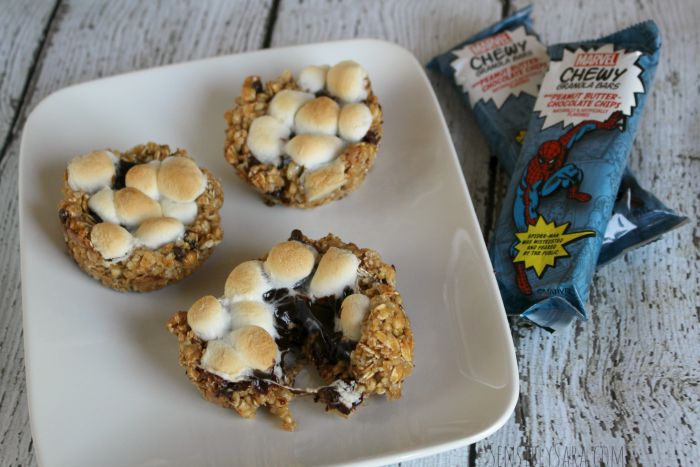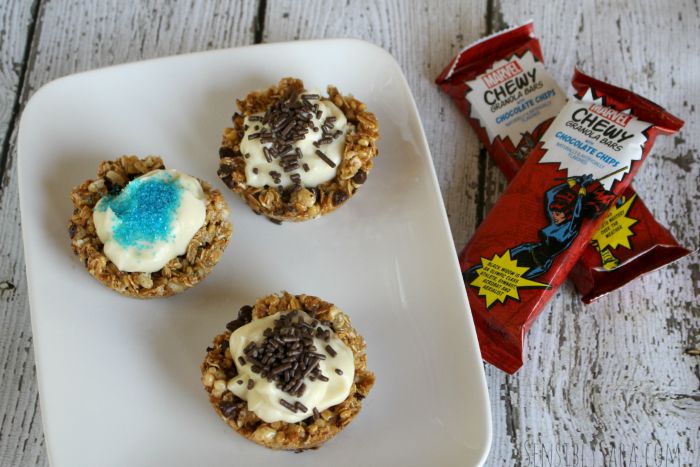 The mini pies with a chewy granola crust took me about 30 minutes start to finish and they were a huge hit with my family! My husband and Colin liked the pudding version better, while James and I liked the hot fudge pie better.
For under $3 a box, you'll get eight Super Hero Snack Bars that are 40% bigger based on weight of 24g chewy bar. The package will include 6 different wrappers: Captain America, Hulk, Spider Man, Iron Man, Black Widow and Thor. Additionally, the packaging includes 4 collector cards – Hulk, Iron Man, Hawk Eye, and Spider Man. Colin couldn't wait to finish the box of bars so he could have those cards!