**Full Disclosure:  This shop has been compensated by Collective Bias, Inc. and its advertiser.  It also contains affiliate links. If you make a purchase, I get a teeny-tiny percentage at no cost to you. All opinions are mine alone.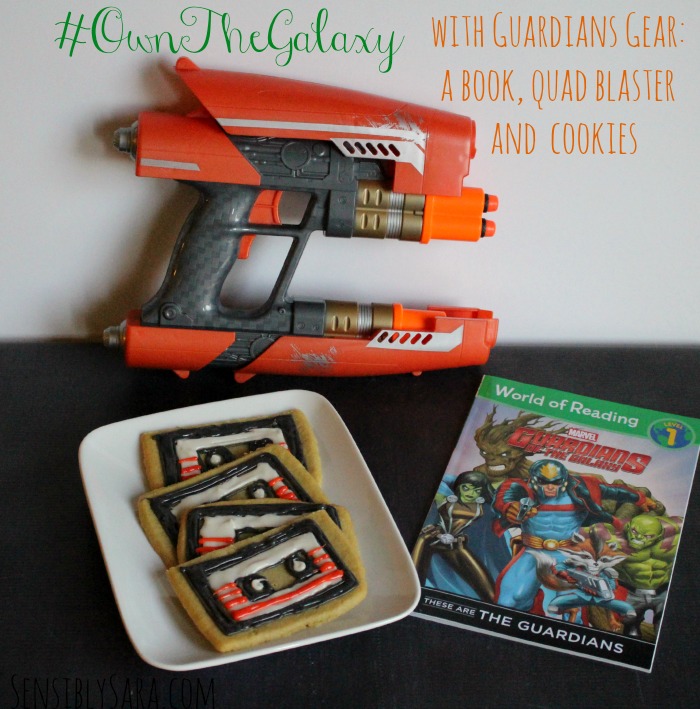 My husband and I used a date night to see Guardians of the Galaxy at a pre-release screening.  We both absolutely loved the movie and couldn't wait to purchase it for our own movie collection!  I am going to pick up our copy of the Blu-Ray/DVD/HD release of Guardians of the Galaxy  tomorrow (December 9).
Early last week, I was at Walmart and I found some fun gear to celebrate the release of Guardians of the Galaxy.  I picked up a book (These are the Guardians) for my boys, the Marvel Guardians Of The Galaxy Star-Lord Quad Blaster for the hubs and supplies to make cassette tape cookies so we bring the excitement into our home before the movie.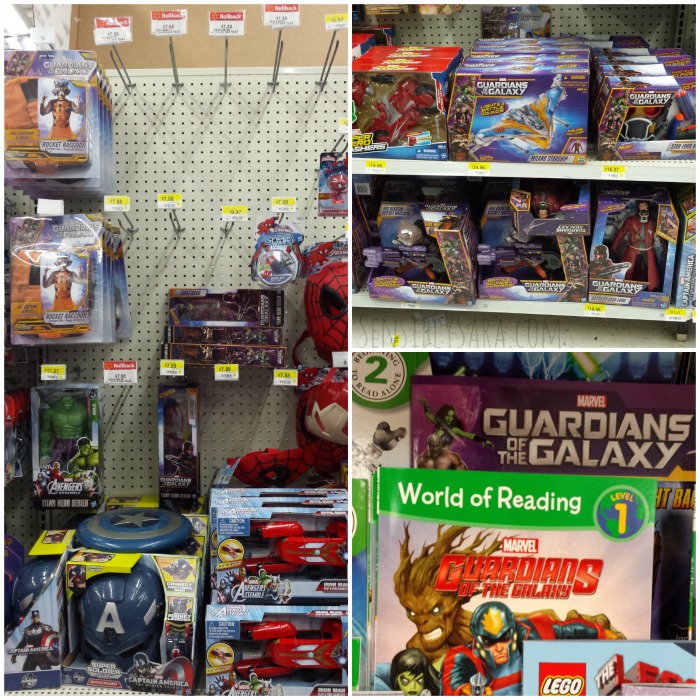 While the Star-Lord Quad Blaster was intended for my husband, it's quickly become mine.  It's a ton of fun and it shoots two 'bullets' at once!  I don't always play with the Quad Blaster, though.  Over the last week, the boys and I have read These are the Guadians at least three times!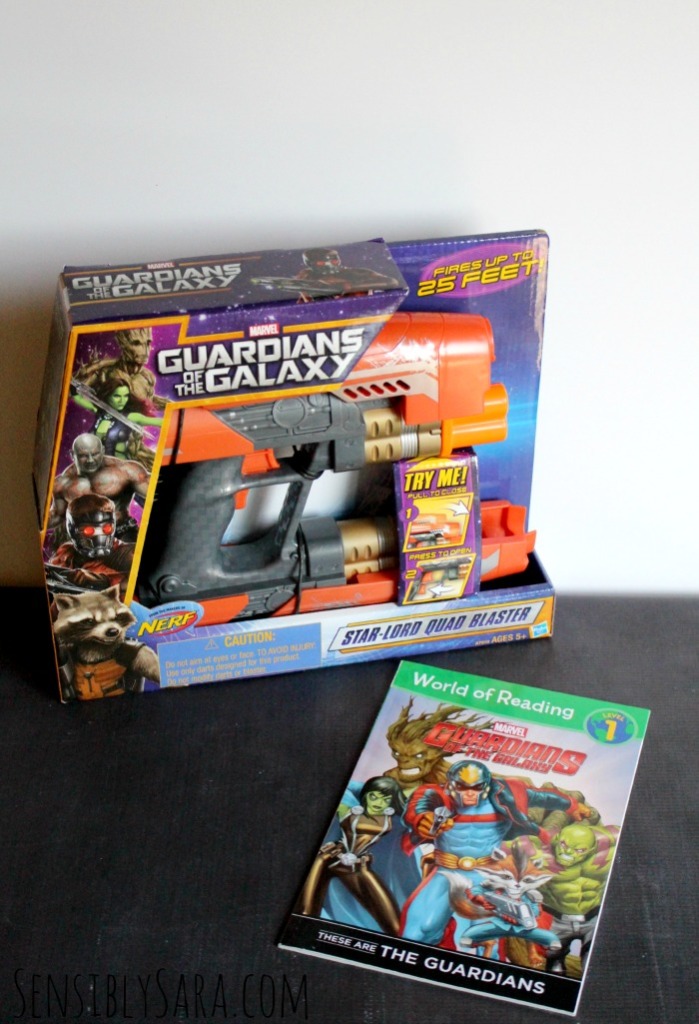 I knew I wanted to make cookies to munch on while we watch the movie tomorrow night, so I did a test run yesterday.  I went with DIY cassette tape cookies to look like the Awesome Mix Vol. 1 tape from the movie.  They turned out alright – especially for a girl who doesn't make cut-out cookies with royal icing more than once a year!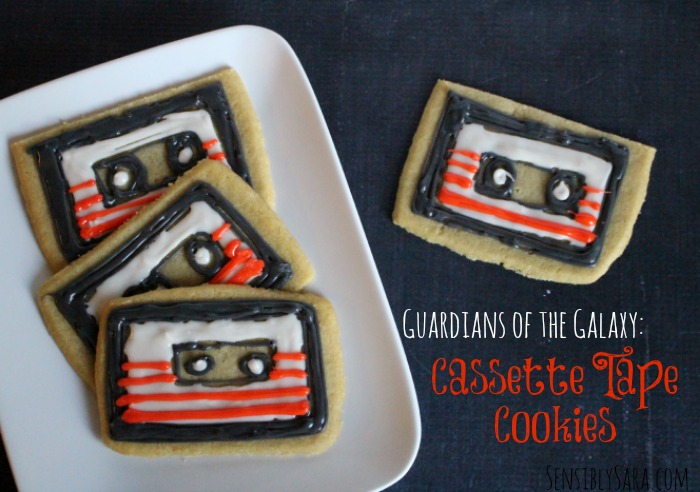 Open a package of refrigerated (pre-made) sugar cookie dough sheets.  Take a pizza cutter and slice it into rectangles. Bake as directed.  While the cookies are baking, make a double batch of royal icing.  In three different zippered baggies, put 1/3 of the icing.  Leave one white, color one reddish-orange and the other black.
After the cookies have cooled, you're ready to decorate!
Guardians of the Galaxy is available starting December 9, 2014.
 Have you seen Guardians of the Galaxy?