**Full Disclosure:  I received Scotch Duct Tape in exchange for this post.  No additional compensation was received.  All opinions are mine.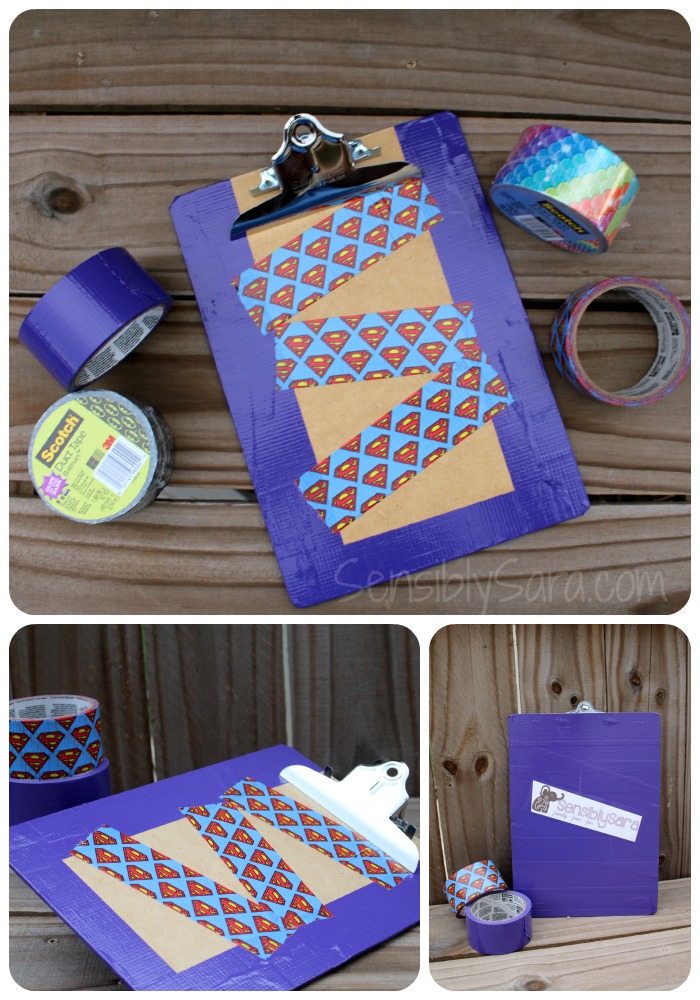 I love back to school because I get to buy some really fun supplies for my office while they are on sale!  But making really boring things (like clip boards) exciting is something I really enjoy doing!
I was sent a couple rolls of Scotch duct tape.  I took my blah clipboard and made it more exciting!
Here's What You'll Need:
Scotch Duct Tape – any color/size/style
Clipboard
Scissors
Instructions:
Decide on a design before you start.
Cut a length of duct tape that will fit where you want it.
Gently place it in its spot and press down.
Continue to place the tape until you are happy with the look.
Use as desired.
I started with the back of my clipboard so I could cover the uneven edges on the front.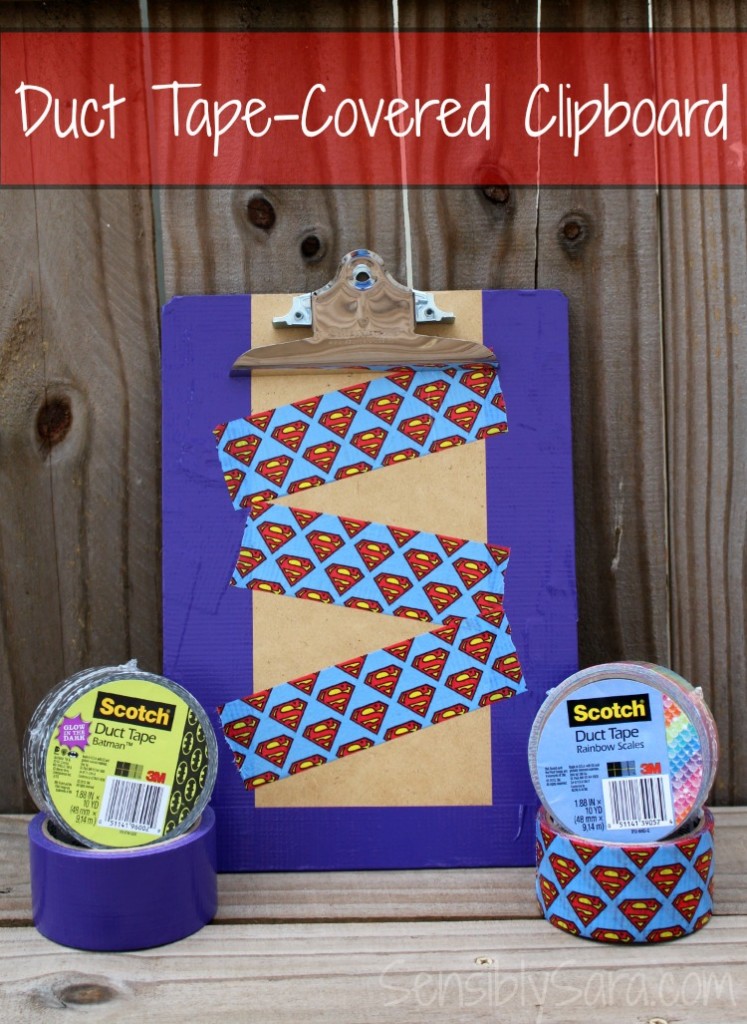 What would you decorate with Scotch Duct Tape?
Scotch Duct Tape is hosting a back to school contest for teens (13-18)!  The challenge?  To create an original back to school craft with duct tape and submit a photo.  That's it!  The contest will include prizes for the top four winners with first place receiving $1,000, second place receiving $500 and third and fourth place receiving $250!!  The contest just launched and lasts until August 18th on the Scotch Color & Pattern Tape Facebook page.
Will your teens enter?