**Full Disclosure: I received a party kit in exchange for this post.  All opinions are my own.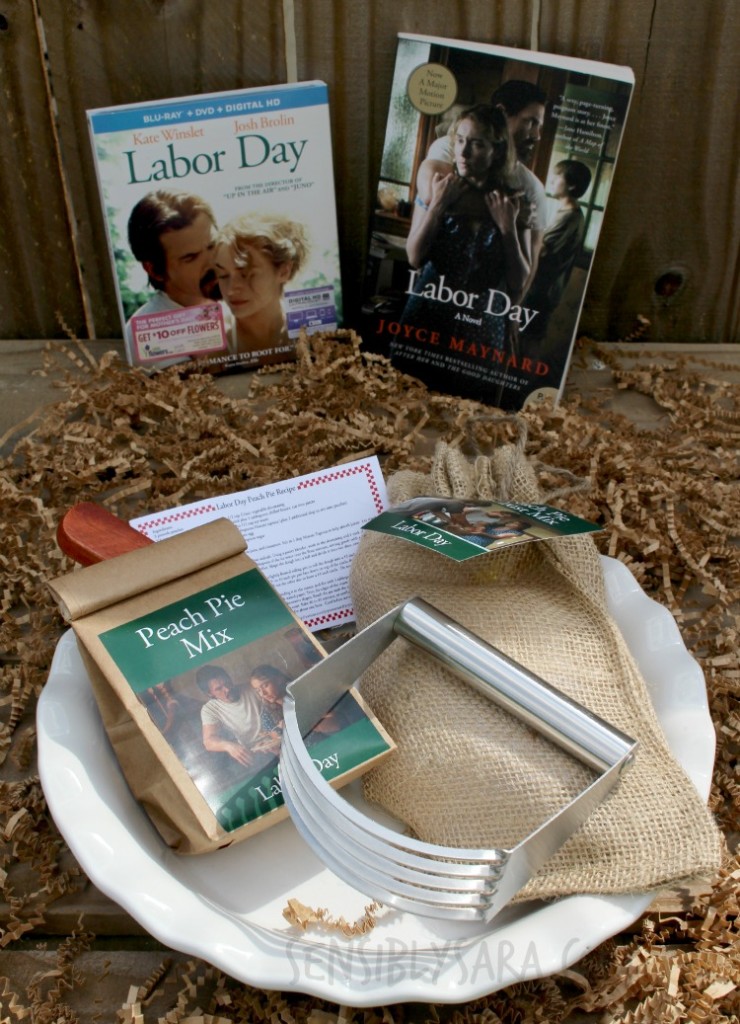 I'd seen a few previews for the Labor Day movie, but I wasn't really sure it would be 'my kind' of movie.  I don't like scary movies and Labor Day seemed like it might have some scenes that I wouldn't enjoy.  But when I received the opportunity to have a Labor Day movie viewing party, I couldn't turn it down.
I invited my parents over for dinner and a movie.  We had pizza and I made the pie that came in my kit – but I made a pear pie because I didn't have peaches.
About the movie: 

Kate Winslet and Josh Brolin play the roles of Adele and Frank.  

At the start of Labor Day weekend, while on a rare excursion to town, Henry and his mother, Adele, encounter an injured man, Frank, who asks to rest awhile in their home.  Over the next four days, they're taken 'hostage' by a man who captures their hearts.  
The Labor Day movie was pretty slow but it had a good story line.  Even though I found the movie slow, I couldn't stop watching. There were a few scenes in the Labor Day movie that were a little uncomfortable to watch.  There are not many laughable scenes – I think I only giggled twice.  About 1/3 of the way through the movie, there was a scene that hit far too close to home.  It ended much better than I thought it might.  All in all, I would recommend the movie.
Have you seen the Labor Day movie?  Would you?
Read Mommy Blog Expert's review here.