**Full Disclosure: My husband and I saw a prescreening for Maleficent.  No compensation was received.  All opinions are our own.

Maleficent was not a movie I really wanted to see because it looked dark and quite scary.  Last month at Disney Social Media Moms, I saw an extended trailer and I was certain I didn't want to see it and I'd never let my boys watch the movie.  I was wrong on both counts.
When I was invited to the prescreening, my husband was not going to let me turn it down.  We went and I was incredibly surprised by the film. With only a few really intense scenes, it wasn't nearly as scary as I thought it was going to be.  Maleficent is not a funny, happy movie – so be prepared for that.
I'm afraid of giving away too much (I don't want to spoil it!) but I was pleasantly surprised by the unexpected twists in Maleficent. All of the characters did a phenomenal job, the make-up and costumes were fantastic and the movie is not as dark as the previews would lead you to believe.  I don't think my boys (10 and 5) would care for Maleficent – not because it's scary but because it's a deep, serious movie – but my husband and I really enjoyed it.
Hubs' thoughts:
Children's Book (Sleeping Beauty) turned into a novel.
It was nice to see an original story line.  Something other than the traditional antagonist/protagonist scenario.
Maleficent was really, really good.  It exceeded my (already high) expectations.
I think Maleficent is a movie worth seeing!  I don't recommend you take your your kiddos, though.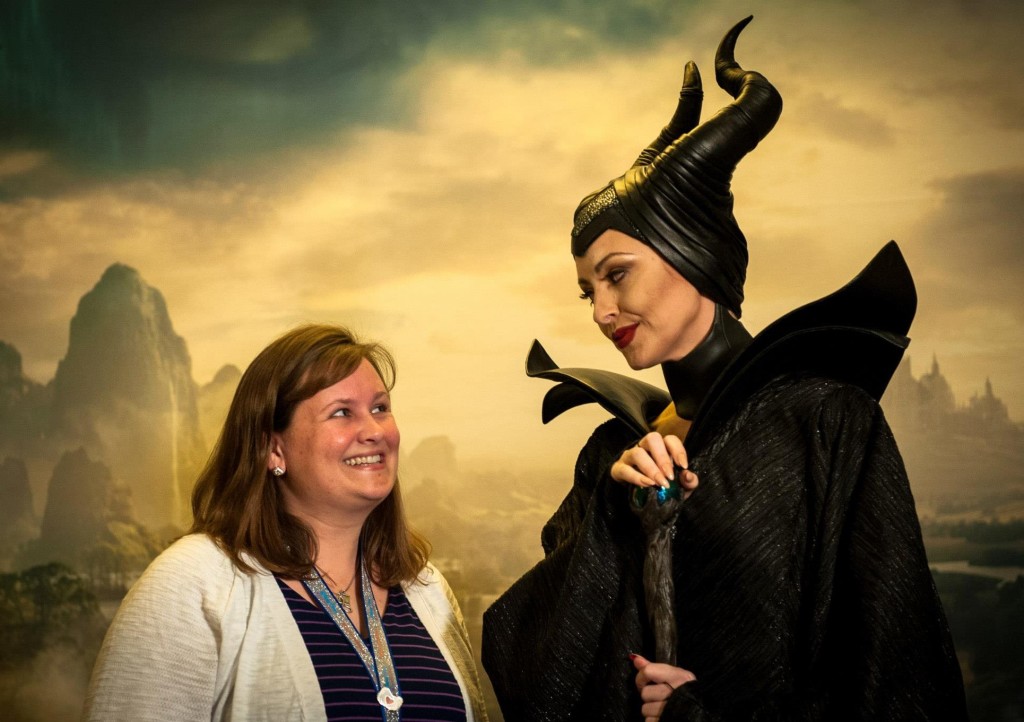 About Maleficent:

"Maleficent" explores the untold story of Disney's most iconic villain from the classic "Sleeping Beauty" and the elements of her betrayal that ultimately turn her pure heart to stone. Driven by revenge and a fierce desire to protect the moors over which she presides, Maleficent cruelly places an irrevocable curse upon the human king's newborn infant Aurora. As the child grows, Aurora is caught in the middle of the seething conflict between the forest kingdom she has grown to love and the human kingdom that holds her legacy. Maleficent realizes that Aurora may hold the key to peace in the land and is forced to take drastic actions that will change both worlds forever.  

The film stars Angelina Jolie as Maleficent, Sharlto Copley, Elle Fanning, Sam Riley, Imelda Staunton, Juno Temple and Lesley Manville. 

Genre: Action-Adventure, Rating: PG, U.S. Release date: May 30, 2014, Running time: 97 min
Will you see Maleficent?