**Full Disclosure: As part of the Windows Champions blogger program, I will be loaned two devices (with Windows 8.1) for the next year.  I will also have the opportunity to learn more about Windows and Microsoft.  All thoughts and opinions are my own.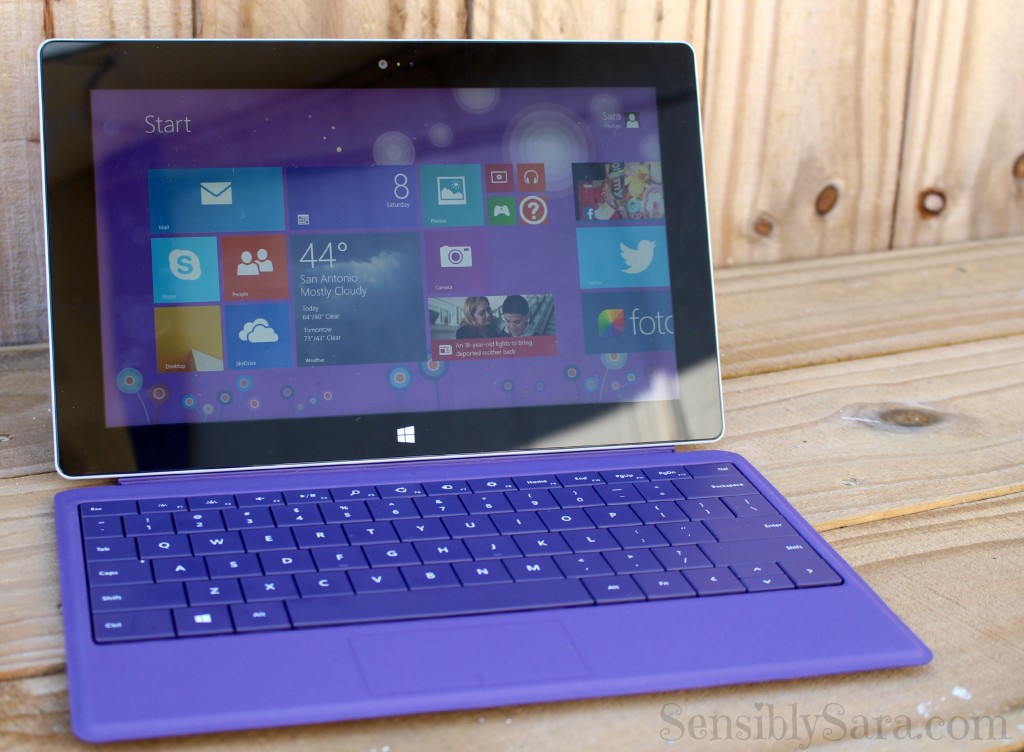 A 2-in-1 device – both computer and tablet.  So portable and convenient.  I've said it before, but I ADORE my Windows Surface 2 Tablet!
The Windows Surface 2 Tablet is such an easy touch screen device to use.  I can have multiple apps running at once and swipe between screens to get to the one I need.  I have taken it to two conferences so far, and it's the BEST!  I can take notes in OneNote, swipe over to Twitter, then to Facebook and back to OneNote again.
Having home screen access to OneDrive is phenomenal!  I can access my photos and files with the touch of my screen.  Not only that, though, I can add to my OneDrive and have that information on any other device (as long as I am logged into my account).  I liked technology before, but the Windows Surface 2 tablet has pushed me into the love zone!
Pros:
I LOVE the size and weight of the Surface 2.  It's less than half an inch thick and weighs about a pound and a half.
Set-up took about 10 minutes!  (I just signed into my Windows account and it pulled in everything associated with that account.)
The touch cover snaps on so easily.
The kickstand is such a great feature on this tablet.
The power supply is thin and lays nicely against the tablet so it's not in your way while you use the device.
The battery life is fantastic!  I can get about 10 hours out of it (over the course of about 3 days) before I have to charge again.
Windows 8.1!  I was beyond nervous about 8.1 because I was still using Windows 7 on my main computer.  I don't think I could live without 8.1 now!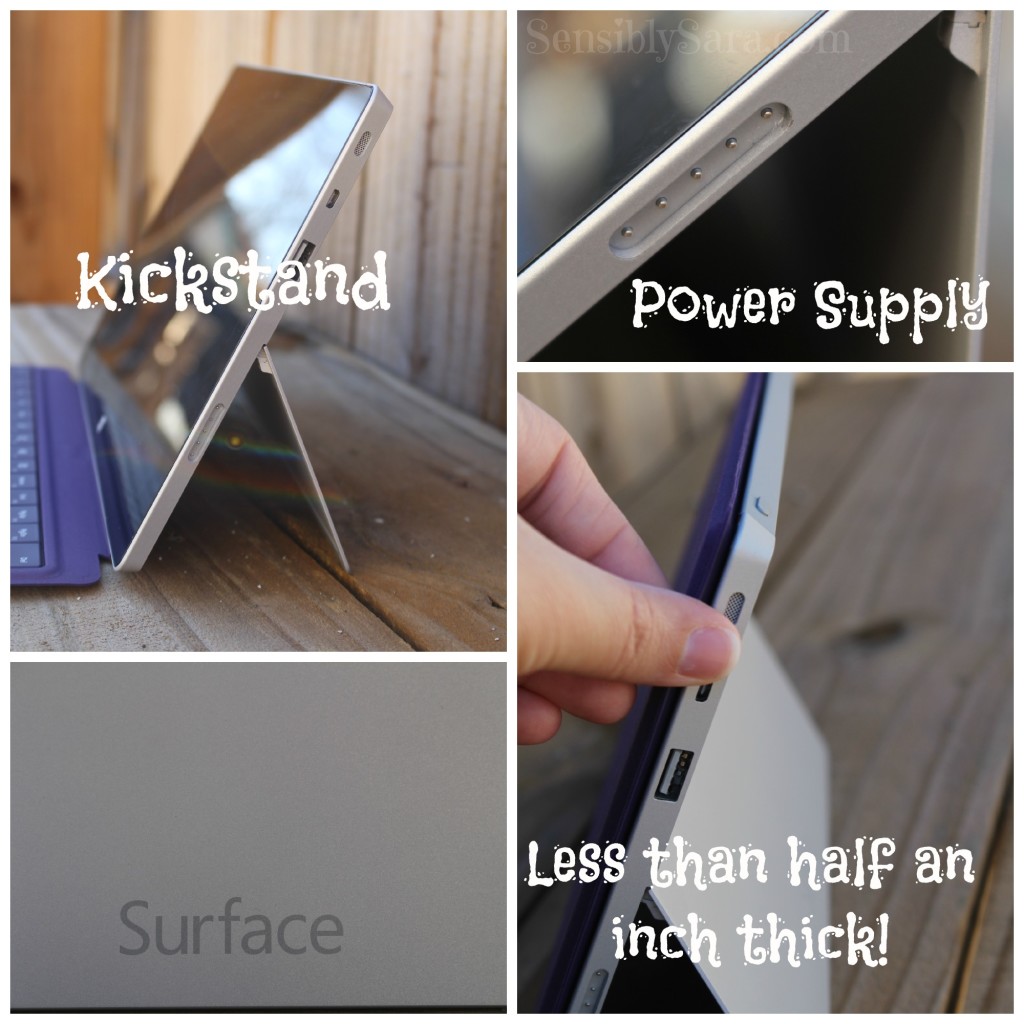 Cons:
Because it's a Windows tablet, I am not able to install the Chrome browser or the ChromeCast app.
The power supply is not 'normal' so if I forget the charger and the Surface dies, I am out of luck.
Ideas for Improvement: 
While I really like the kickstand, it is not adjustable which means the tablet isn't always at the angle I'd like.
I'd love to see a Swype keyboard option.
Check out the Windows Surface 2 tablet specs.
Do you have Windows Surface 2 Tablet?  If so, what do you like about it?  If not, would you buy one?