**Full Disclosure: As part of the Windows Champions blogger program, I will be loaned two devices (with Windows 8.1) for the next year.  I will also have the opportunity to learn more about Windows and Microsoft.  All thoughts and opinions are my own.
I ADORE my Microsoft Surface (more on that soon) but just carrying it in my bag was scratching up the backside so I wanted a case that was cute and functional.  With my mom's help, I made a DIY tablet case – envelope style – for the Surface!  No more scratches on my tablet!
DIY Tablet Case – Envelope Style:
What You'll Need:
Sewing machine (and all the things that come with that – straight pins, thread, scissors, etc)
Fabric – I used flannel – at least 1/2 yard
Fusible batting – at least 1/2 yard
1 (one) button, optional.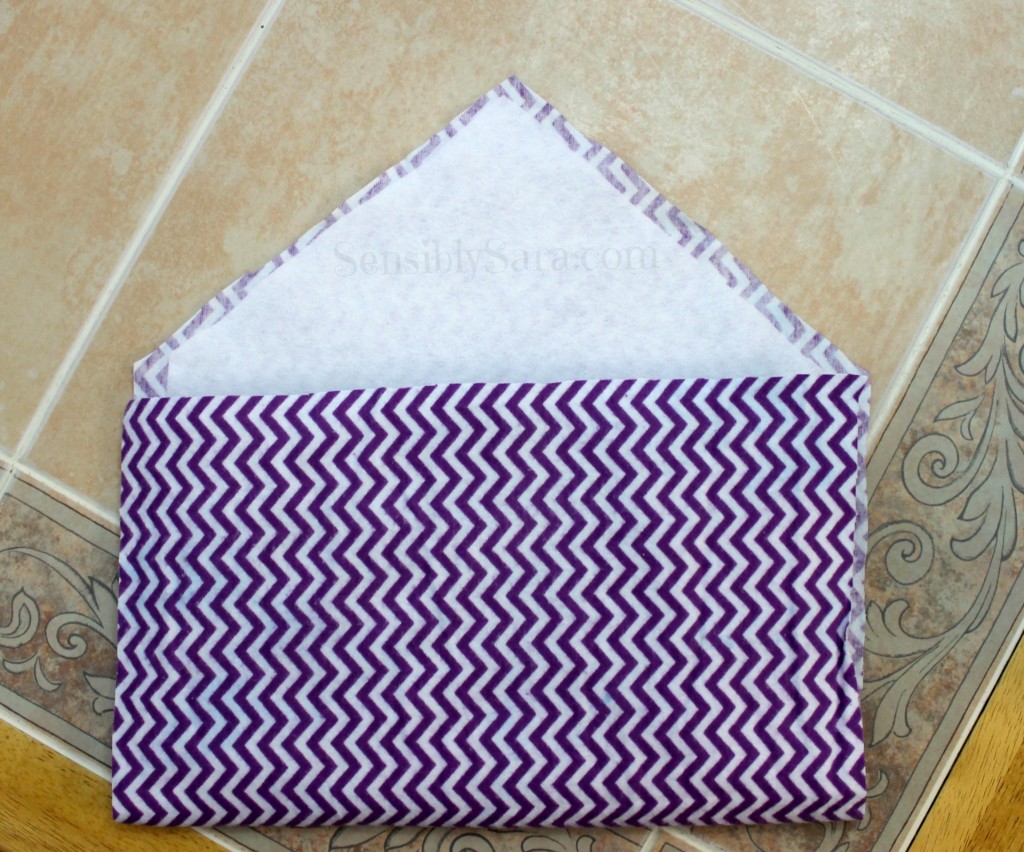 How To: 
Measure out two pieces of fabric.  (For the Surface, measurements are: 13″ wide and 22″ tall and batting – 12 1/2″ wide and 21 1/2″ tall.)
Iron your batting to the wrong side of one piece of fabric.
Put your two pieces of fabric right sides together.  Pin them in place.
Leaving a 4-inch opening at on the bottom, sew the two pieces of fabric together.
Remove the pins and turn your case inside out.
Fold the seams of the opening in and pin.
Iron the whole thing flat.
Top stitch the bottom edge (where the 4″ opening is) and the flap at 1/4″.
Fold the bottom up toward the point (1/2″ from the start of the taper).  (For the Surface, you'll need the fold to be 8″ tall.)
Pin the two edges together and top stitch down the sides at 3/8″.
Add a button, if you wish.
The fabric will start out looking like a really tall house.  Once you fold and sew, it'll look more envelope-ish.
**You could also make your tablet case reversible by using two different pieces of fabric rather than just one.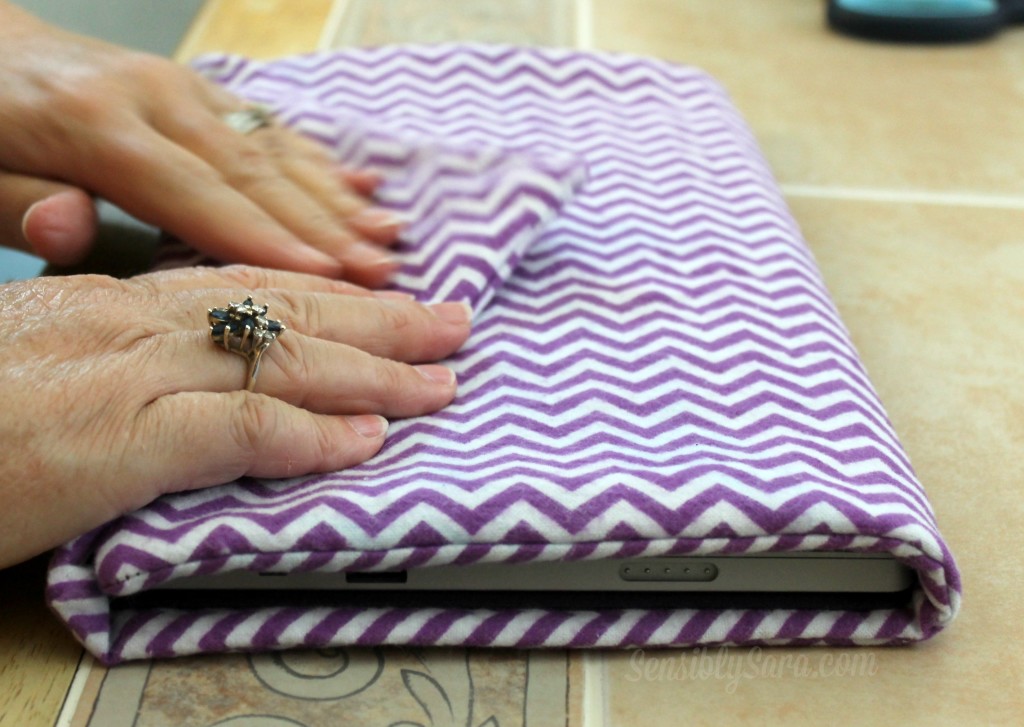 Having a case made to fit my personality is so much fun!  This purple one was the trial-run and it's a little tight (the Surface with touch cover doesn't fit!).  I also made a reversible case that is a little big, but I like it so much better!
Would you make your own tablet case?!