**Full Disclosure:  The following is part of Jo-Ann Fabric & Craft Stores® National Craft Month campaign.  I received a Jo-Ann gift card in exchange for this post; however, all opinions are my own.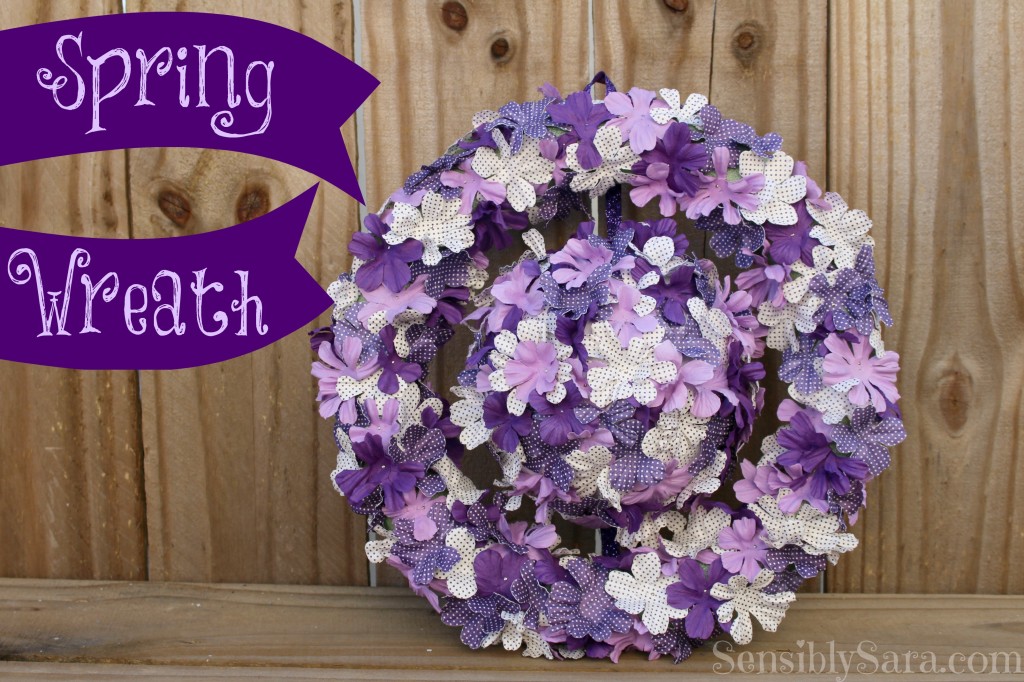 I don't know if you've noticed, but I am fond of purple.  It's more than a fondness, really.  I adore the color!  (Not that you can tell by looking in my closet, but I guess that's a story for another day.)  One of the trends for this spring is the color purple – orchid to be exact – which makes me a happy lady!
So when Jo-Ann Fabric and Craft Stores asked if I would make a craft based on spring trends, of course I said yes!  I was anxious to create some kind of purple craft, but what would I make?  With the spring trends in mind, purple flowers just made sense so I went with it.  And because I have a thing for easy-to-make-wreaths, I decided on a floral springtime wreath!  This one is even easier than the rag wreaths I've made in the past!
Floral Springtime Wreath: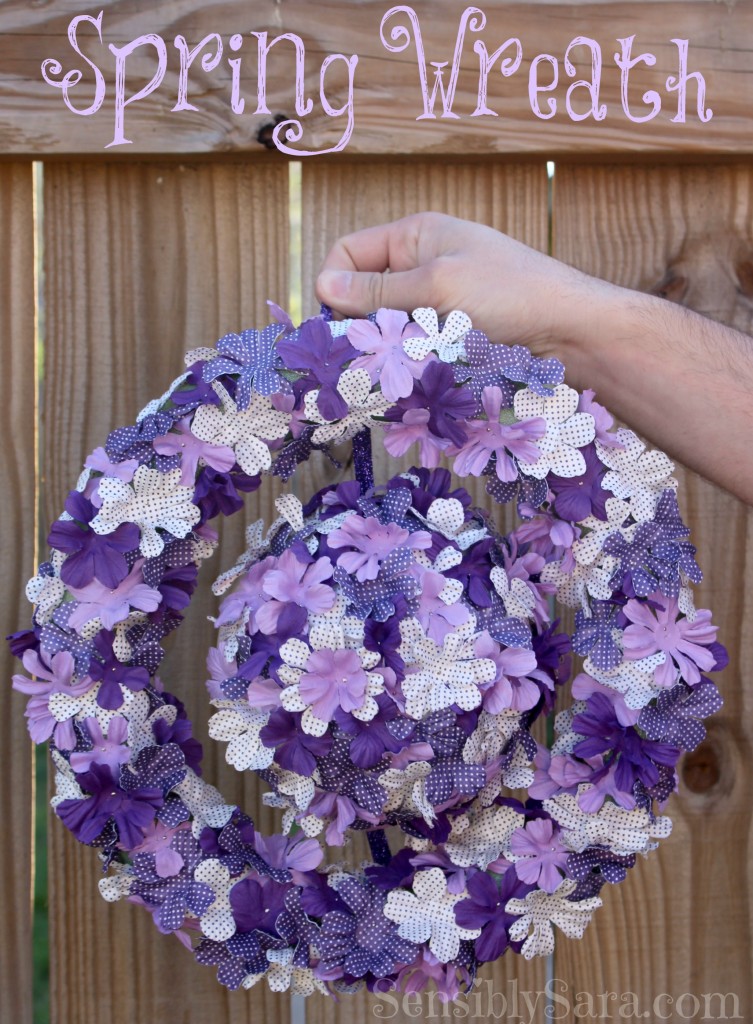 You'll Need:
At least 150 fake or paper flowers.
12″ styrofoam wreath
Ribbon (at least six inches)
Optional: 4″ styrofoam ball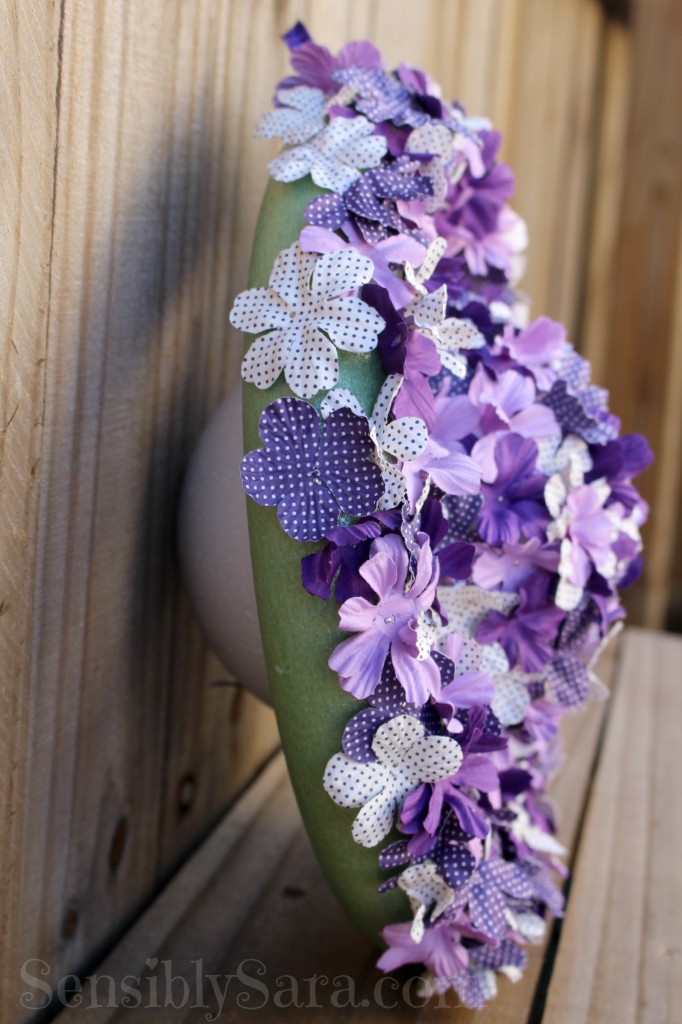 How-to:
Place a flower on the wreath where you want it.
Use one pin to keep it in place.
Continue pinning the flowers until the wreath is covered.
Add a loop of ribbon to the top of the wreath.  Pin it in place.  (I used three pins to keep it in, but you could hot glue it and then pin the ribbon if you wanted it to be very secure.)
Hang and enjoy!
Do you think you'd make this spring wreath?  What color would you use?
Jo-Ann makes spring crafting easy during National Craft Month with a printable $5 off $25 or more purchase coupon and a spring crafting inspiration website.  The Jo-Ann Fabric and Craft Stores coupon expires 3/31/14.