Do you know what I adore about Valentine's Day?  All the mushy stuff!!  I know it's a commercial holiday – but it forces me take time out to show my family how much I love them.
When I created the Valentine's Advent Wheel, I did it with two goals in mind: be creative in the way I tell my family that I love them, but also show them with fun activities.
You'll Need:
Wooden circle (no smaller than 5 inches in diameter)
Clothes pins (14)
Scrapbooking paper (at least 3 sheets)
Scrapbooking ribbon (at least 1 spool)
Number stickers (or a marker to write them in)
Paper punch* (2″ or smaller)
Scissors
Hot glue (& gun)
Elmer's Glue
How-to:
Trace the wooden circle on a piece of scrapbooking paper.  Cut out the paper circle.  Using Elmer's glue, attach the paper to the wood.
Plug in the glue gun.
Using the paper punch, cut out 14 circles.  Label these 1-14 with your number stickers.
Arrange 14 clothes pins on the paper-covered circle with the handle side in (you'll put your notes in the clasp on the outer edge).  When you are happy with the look, hot glue them in place.
Cut pieces of scrapbooking ribbon (mine were a little over an inch long) and hot glue one piece to each clothes pin.
Hot glue the numbered paper circles to the tops of the clothes pins.  You shouldn't be able to see the pin any longer.
Cut a long piece of ribbon to create the hook.  Hot glue it to the back of the wooden circle.
Using the paper punch, create 14 more circles.  Write what you love about your spouse (or kids – whoever this is for!) on the backs of at least 10 circles.  (Note: I made 10 'what I love' notes and 4 special activities)
Hang the Valentine's Advent Wheel and show your family your love!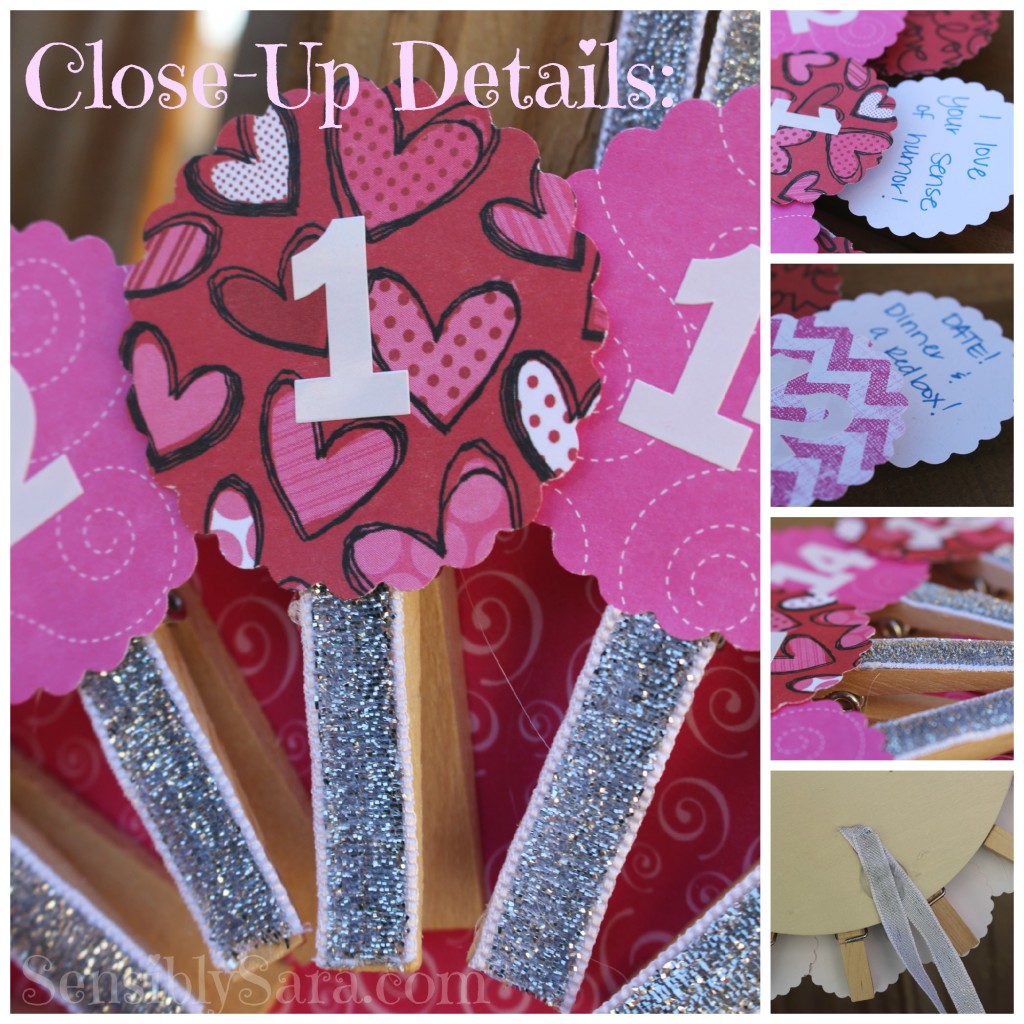 I made this Valentine's Advent Wheel for my husband.  He says it's definitely a craft made by a girl but I think he will enjoy the 10 little 'What I Love About You' notes and the 4 (at-home) 'Special Activities' as he gets to look at them!
I am going to make another wheel for my boys – but I think I'll do two circle punches with the notes per day (in different colors) so that they each get a special note every day.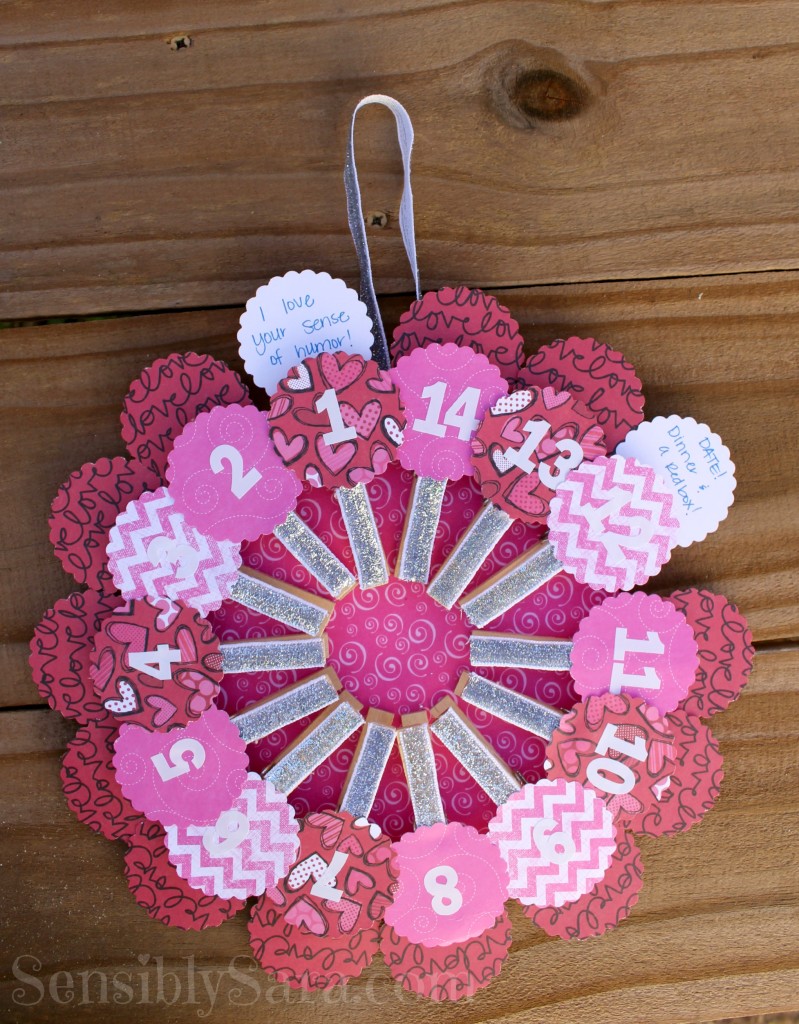 Would you make the Advent Wheel?  If so, who would it be for?