**Full Disclosure: I am a member of the Collective Bias®  Social Fabric® Community.  This shop has been compensated as part of a social shopper amplification for Collective Bias and its advertiser.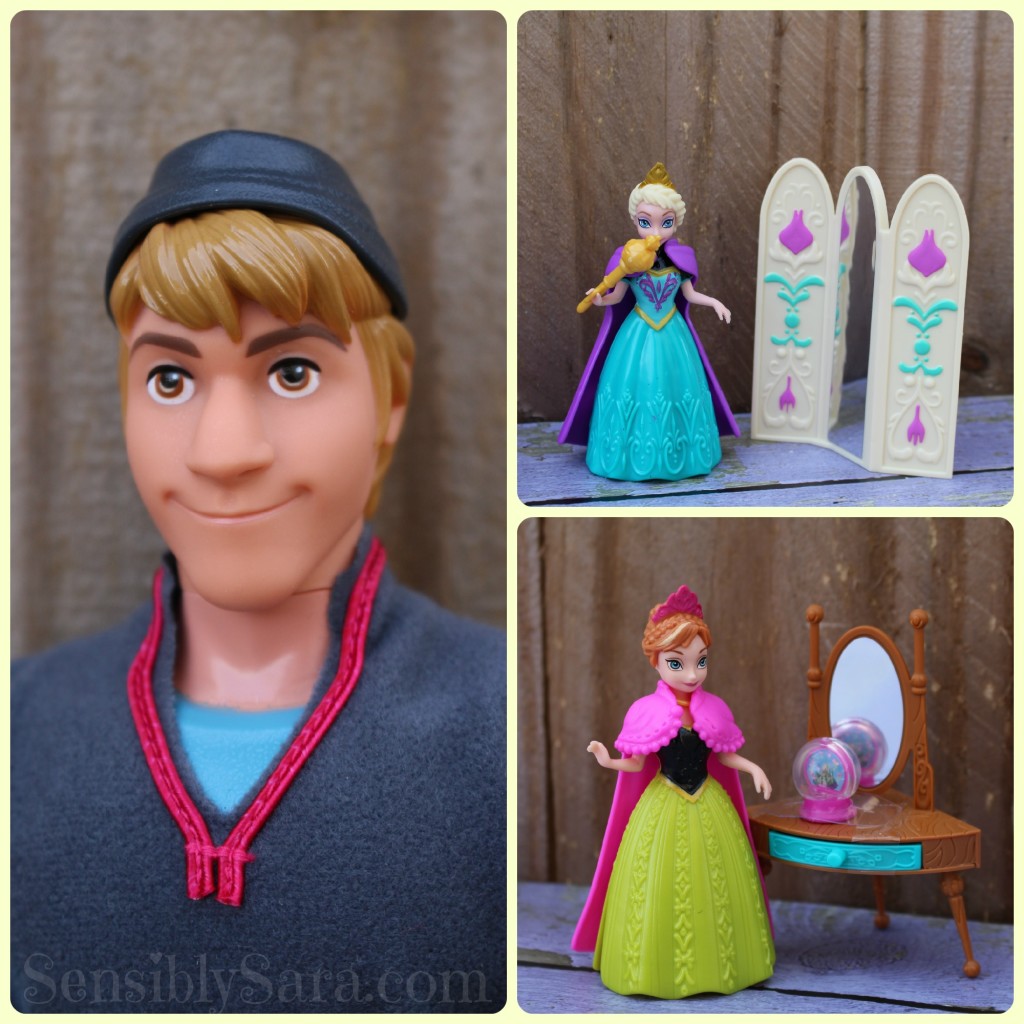 Do you know what happens when you see one of the cutest movies ever made?  You Your kids want to collect some of the toys so they can act out parts of FROZEN over and over again.
The thing is, though, when you have boys that despise the 'pink aisles' at Walmart, you have to head into the sea of girly toys to see what there is to collect!  After church last Sunday, James, Colin and I went to see what we could find.  We found three toys.  Three!  A spinning Olaf, a stuffed Olaf (covered in dirt & grime) and a Kristoff doll.  The boys didn't really want either Olaf toy so we purchased the doll and decided we would go back on Monday.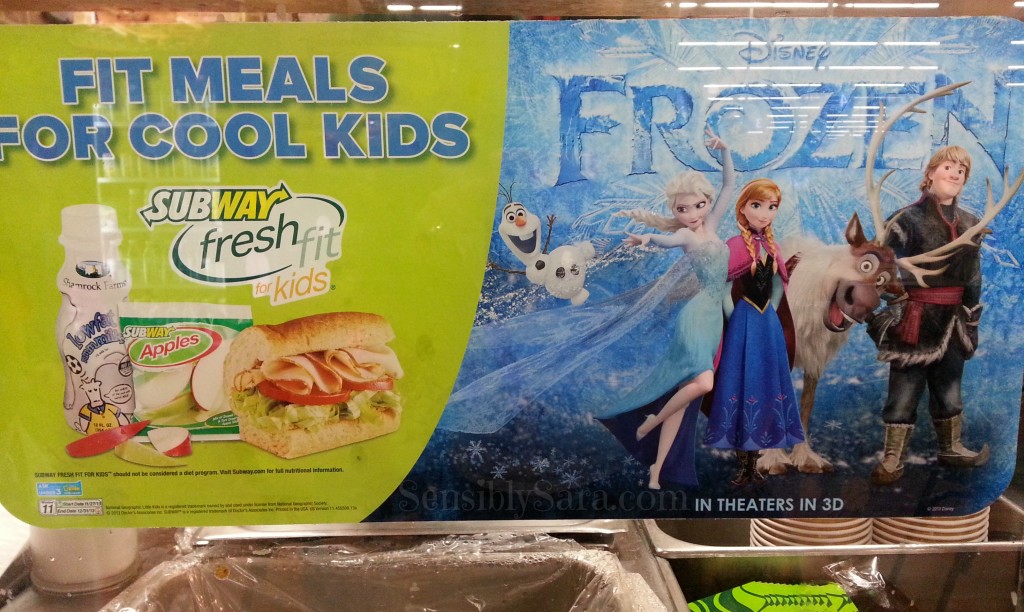 The boys and I walked over to the Walmart Subway where I bought the boys each a Fresh Fit Kids Meal.  Each meal came with a FROZEN-themed reusable bag.  The employee was nice enough to let my kids pick which bag they wanted.  James picked the scary ice man and Colin picked Kristoff & Sven (the reindeer).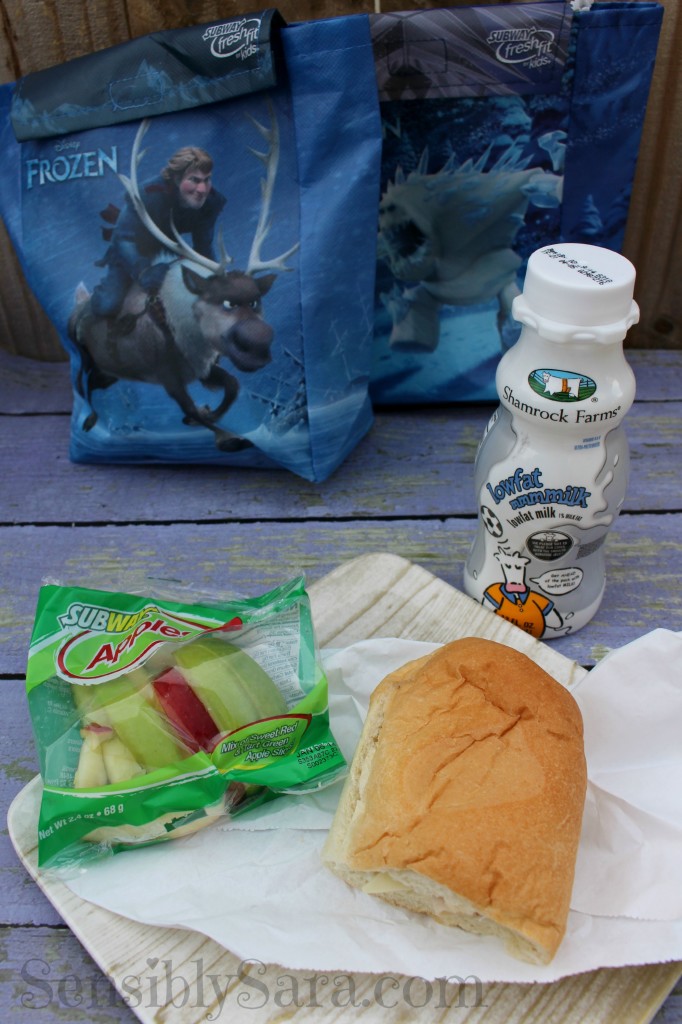 The next day, Colin and I headed back to Walmart to look for more FROZEN toys.  We had much better luck as the shelves had been restocked!  The FROZEN toys can be found next to the Disney princesses.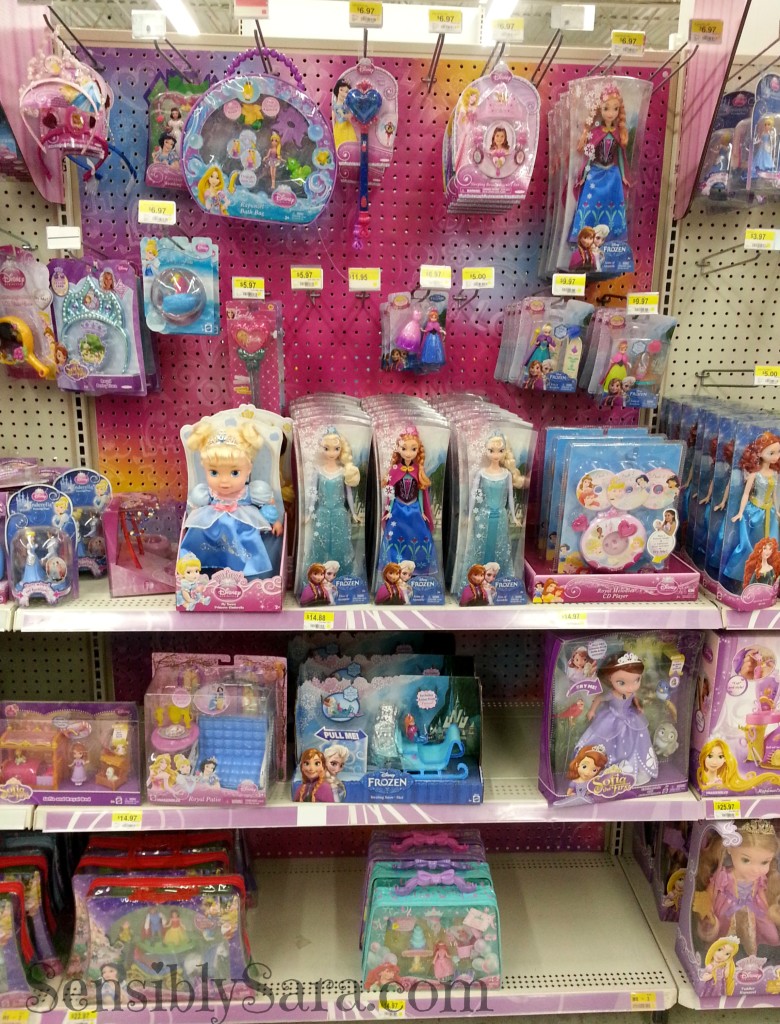 We picked up the FROZEN Anna doll, the sleigh, and both of the Anna and Elsa Magiclip doll packages.  Colin really wanted the Complete Story Set (because it includes Sven, Olaf and Kristoff in the small characters) but we didn't find it in the store.
As soon as we returned home, Colin ripped open the packages and played with the FROZEN toys until James got home.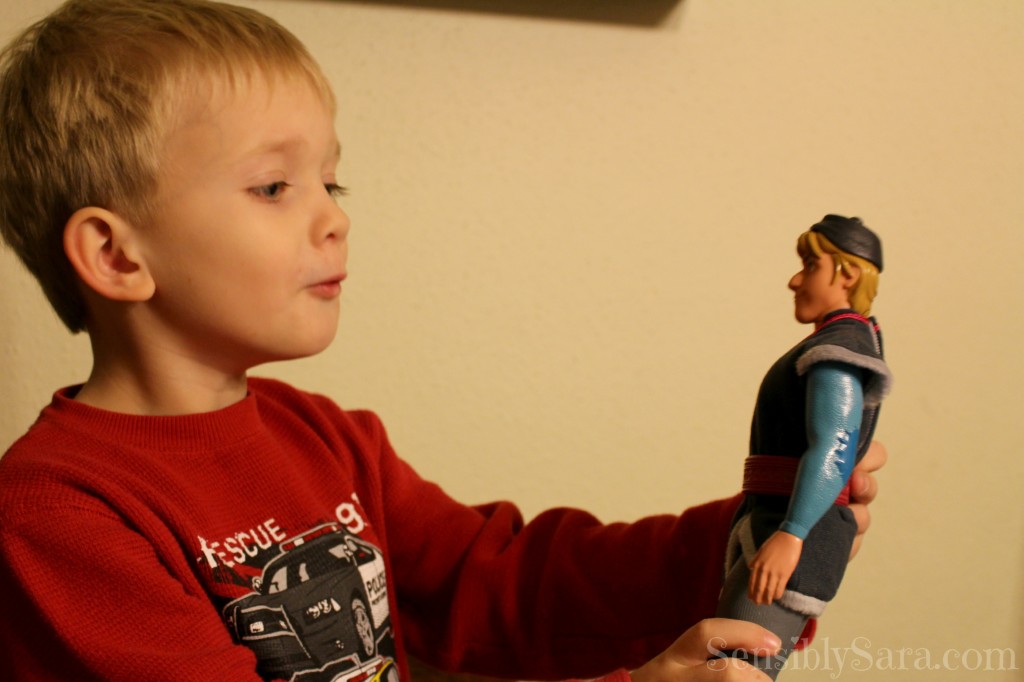 And then they played together.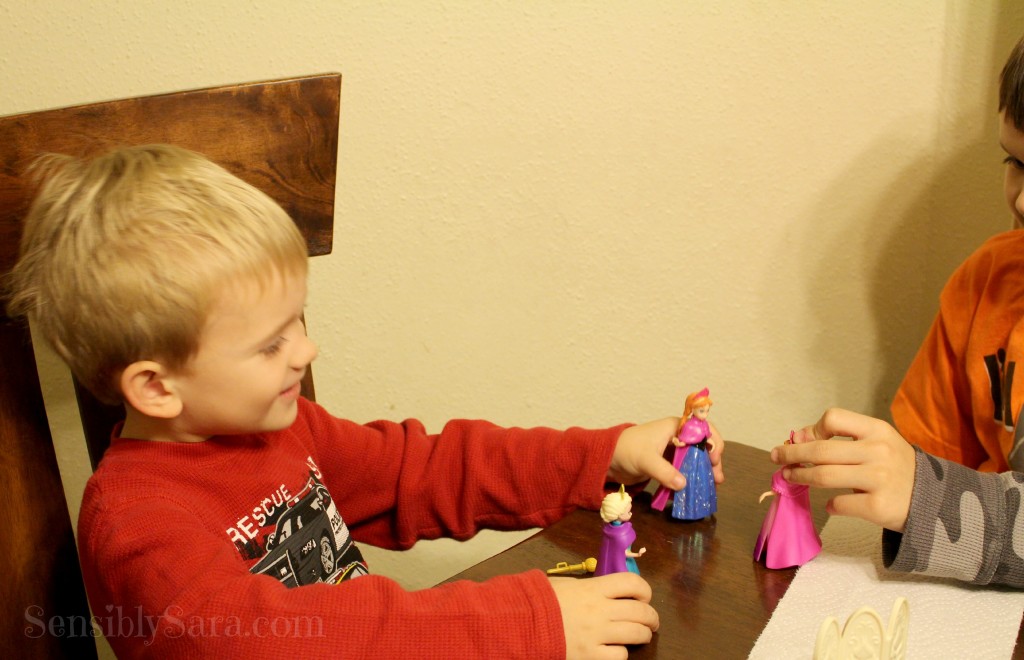 Colin has been playing (and sleeping!) with the Anna and Elsa Magiclip dolls non-stop since we brought them home.  When he isn't playing with them, Colin stores the small dolls in his FROZEN Subway reusable bag.  I can't wait to add Sven, Olaf and Kristoff to his collection!
Would your boys play with FROZEN toys?