**Full Disclosure:  I was given a $50 credit for anything (on the donated side) at the Habitat Home Center store.  No other compensation was exchanged.  All opinions are my own.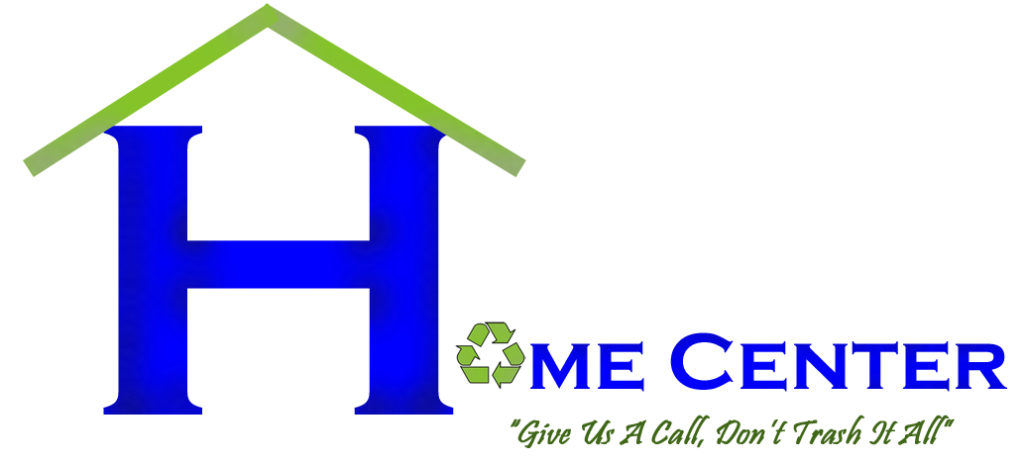 My husband is super handy (it's one of the many things I love about him)!  I can have a horribly worded, not very well thought out idea and he can work into a sketch a rough draft out on paper and then actually make my idea into a tangible item!  When I was given the opportunity to work with Habitat Home Center, I ran it by him before I said yes.
He agreed this would be a fun opportunity so we scheduled a time to head downtown to the Habitat Home Center.  When we got there, we looked around for quite awhile.  It was really difficult (for us) to go, glance around and decide on a project.
Habitat Home Center has rows and ROWS of ceramic tile.  They also have a huge selection of doors, cabinet doors and so much more.  Hubs and I decided we wanted to do something with the ceramic tiles, but what?  We tossed around the idea of making a cement table top for the dilapidated picnic table at his deer lease, but that would require a trip to the deer lease and it's been far too hot for that.
We decided to buy two different tiles – a rustic-looking charcoal gray 4″ x 4″ style and a beige 12″ x 12″ style.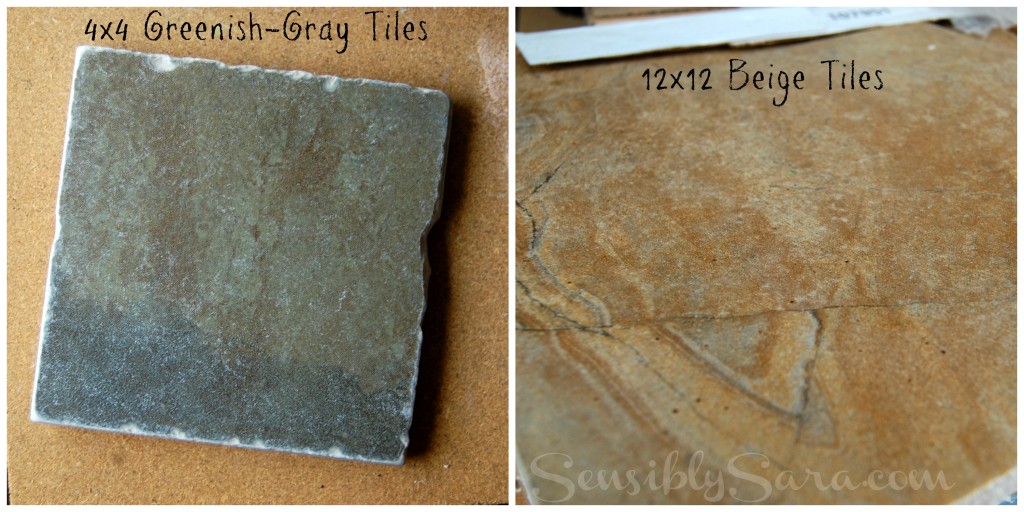 Ultimately, we decided against the picnic table top.
Hubs and I decided to make a tile and cement side table for the backyard.  We debated about the best way to go about this – and really, this was more him than me.  He decided that using a plastic tub for the mold would work (and we happened to have an empty one in the garage!) but he'd need to purchase pressure-treated wood and cement.
It's been over 100° here, so we did most of the work inside.  We mixed, poured and let the cement dry in the kitchen.  It took two full days for the cement to cure completely.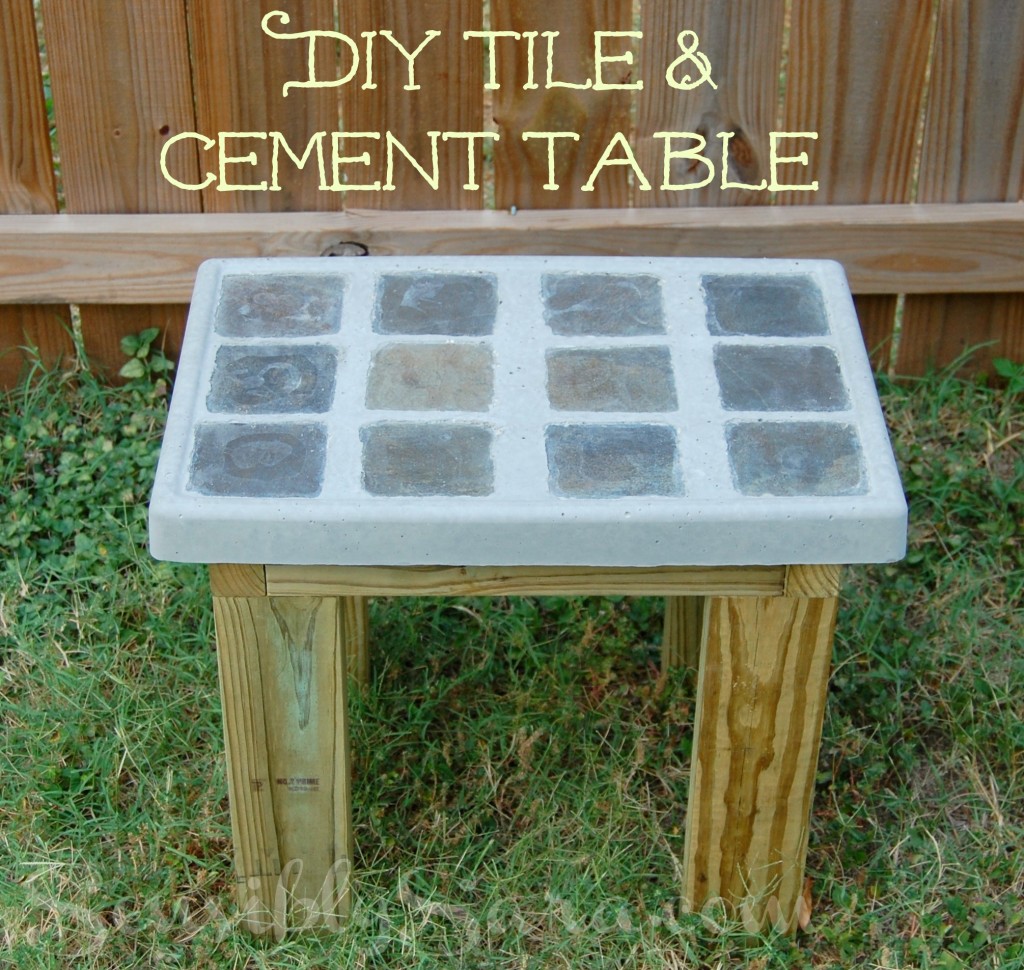 What you'll need: 
Tiles
Cement
Wood/Boards
Plastic storage tub
How much did I spend?
Tiles: $45 at the Habitat Home Center!  (the 4×4's were $5 per box and the 12×12's were $20)
Cement: $4
Pressure-treated wood: $4
This side table cost about $11.  ($5 for a box of tiles, $2 for half a bag of cement, $4 for the boards)
How'd we make it?
Put the tiles face down in the plastic tub.
Mix & pour cement on the tiles (carefully as not to move them).
After the cement is solid, dump the table top out of the plastic tub.
Clean up the tiles a bit.
Build a frame (hubs custom fit the frame to fit about an inch inside the slab).
We used liquid nails to hold the slab to the frame.
Put it to work and ENJOY!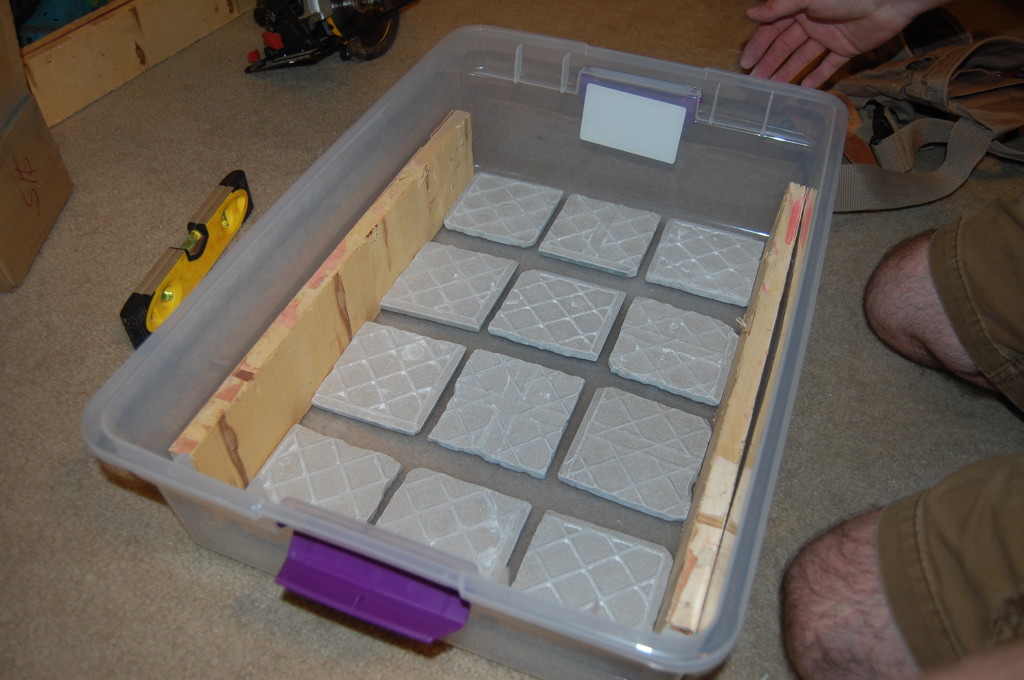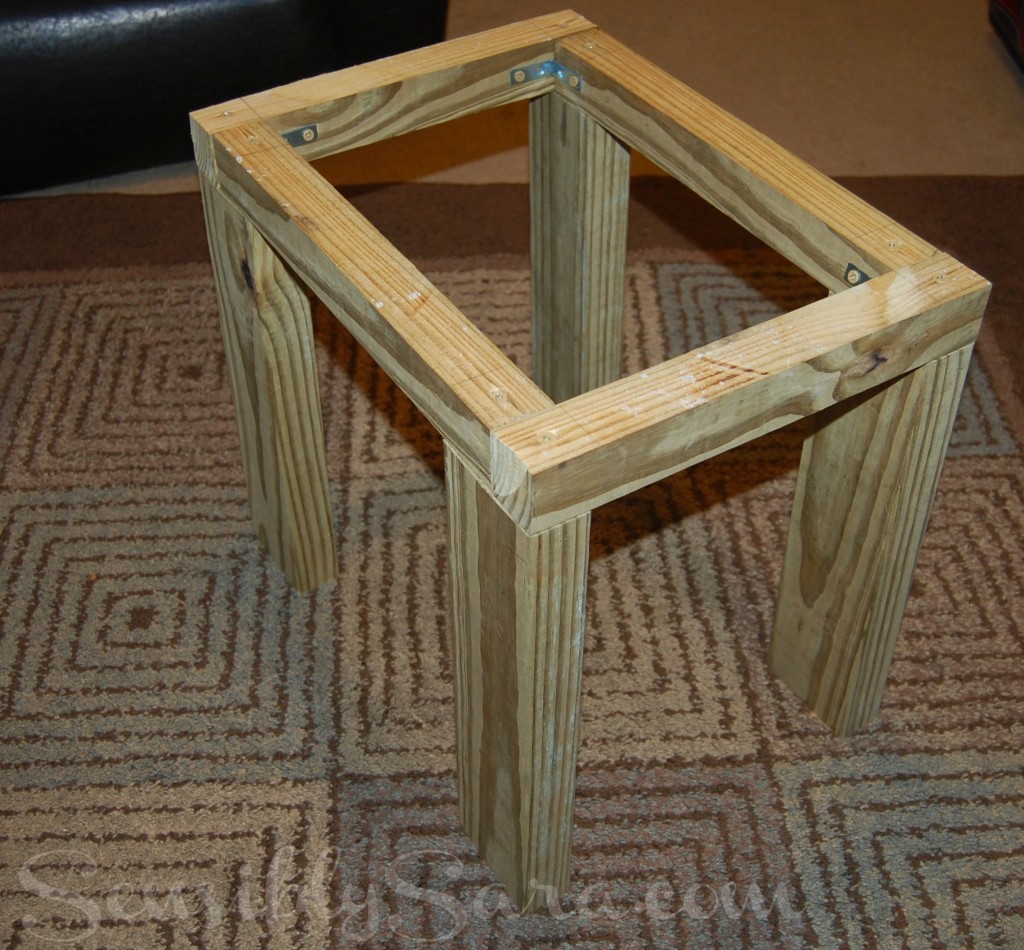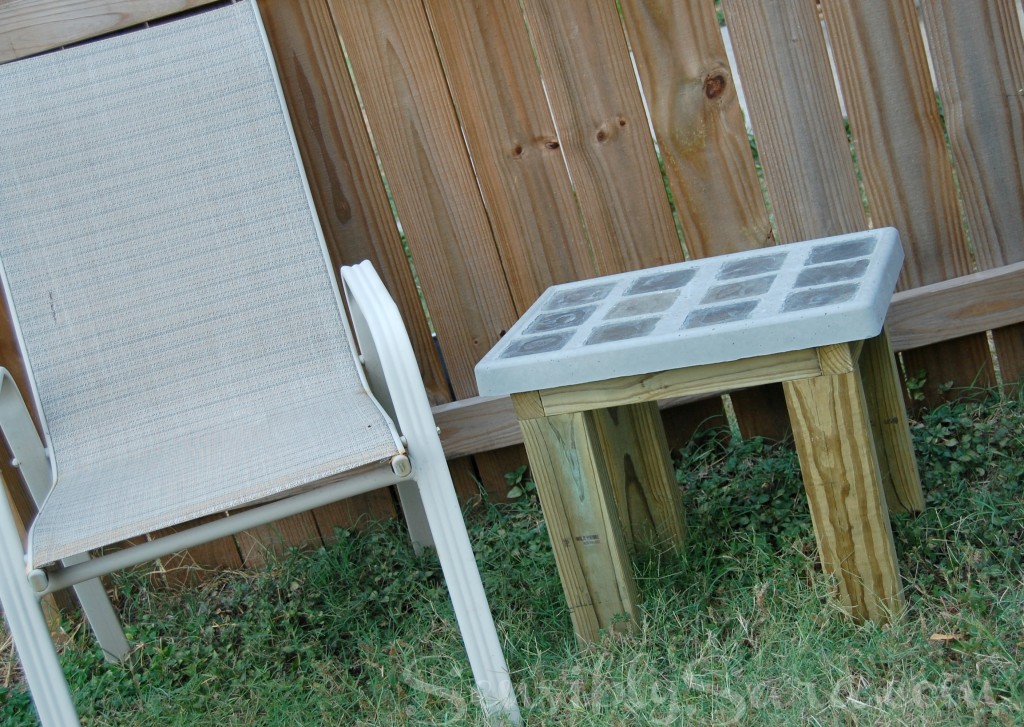 The process took longer than I thought it would, but I am extremely happy with the end product!  I think we will be making more tile & cement side tables!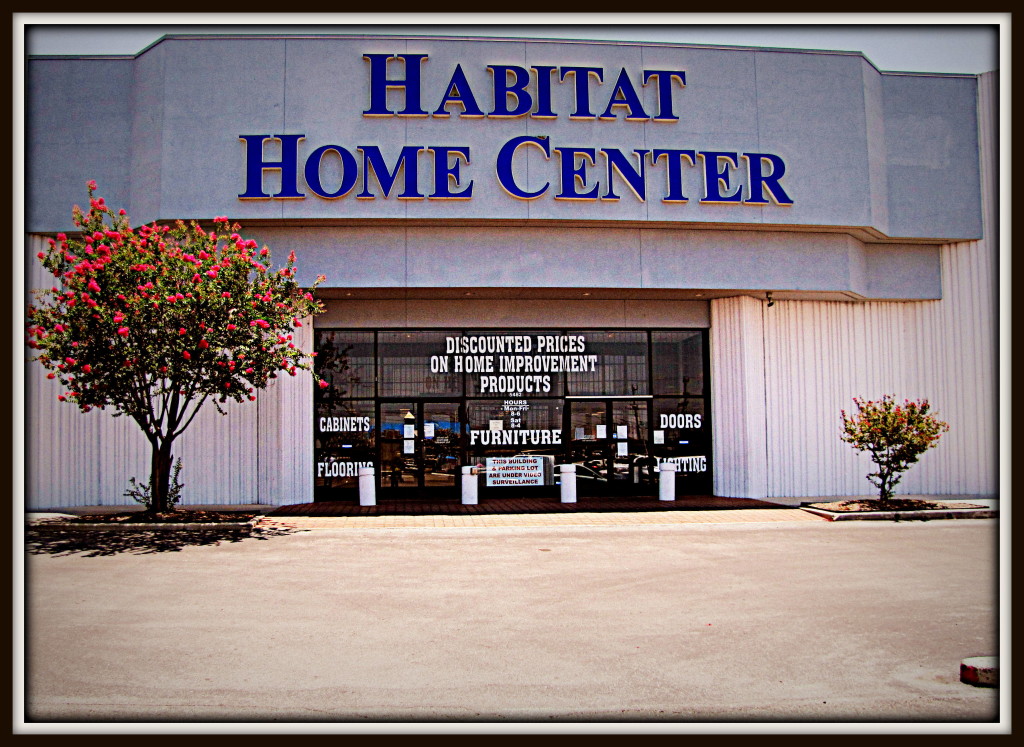 About Habitat Home Center:

Habitat for Humanity of San Antonio owns and operates the Habitat Home Centers located at 311 Probandt, 5482 Walzem and 8125 Meadow Leaf.  The Habitat Home Centers are home improvement thrift stores that sell both new and used home improvement materials to the public; they also take in donated items from businesses and individuals.  All proceeds from sales in these stores help Habitat for Humanity of San Antonio.  To make donations please call 210-223-3647.
Connect with the Habitat Home Center on Facebook and Twitter!