**Full Disclosure: The SkyDeck provided me with 2 passes to visit while I was there.  No compensation was received.  Full review coming soon!
I am absolutely NOT a heights person.  I don't like them.  Not one little bit.  But, I wanted to prove something (still not sure what!) to myself while I was in Chicago … and that lead me to the SkyDeck!  I really wasn't sure I could handle it, but …
I DID IT!  (With a ton of help & encouragement from Lisa.)  I couldn't be more excited & proud of myself!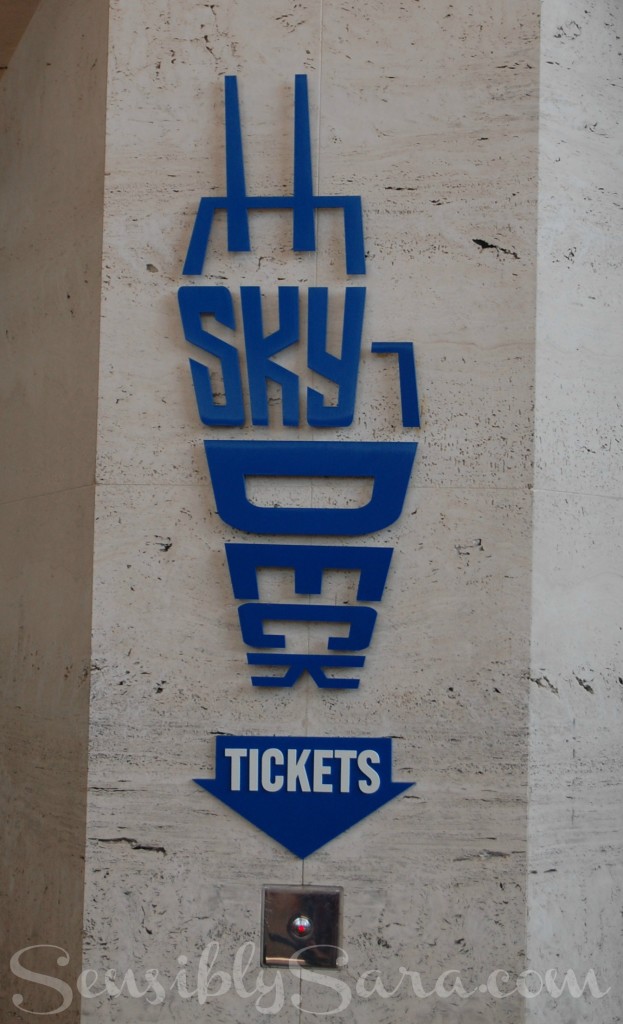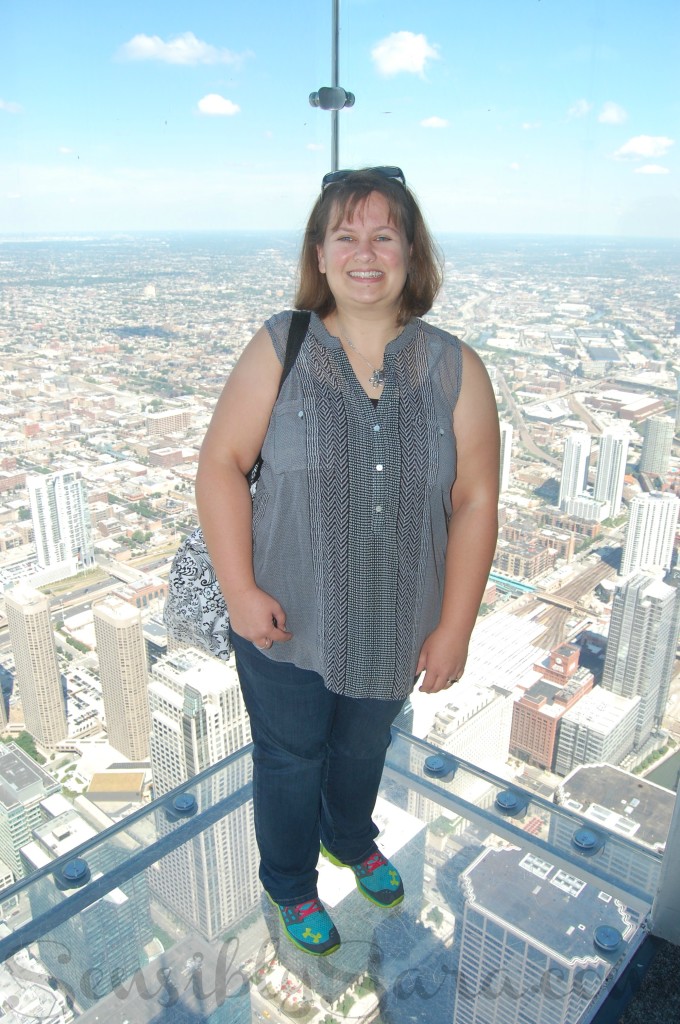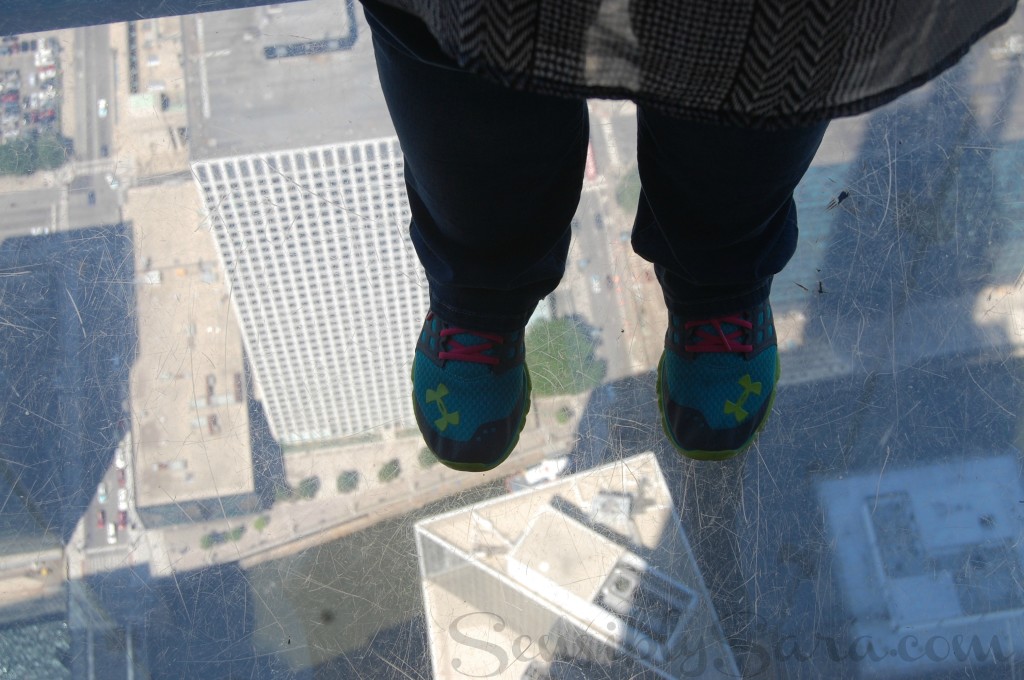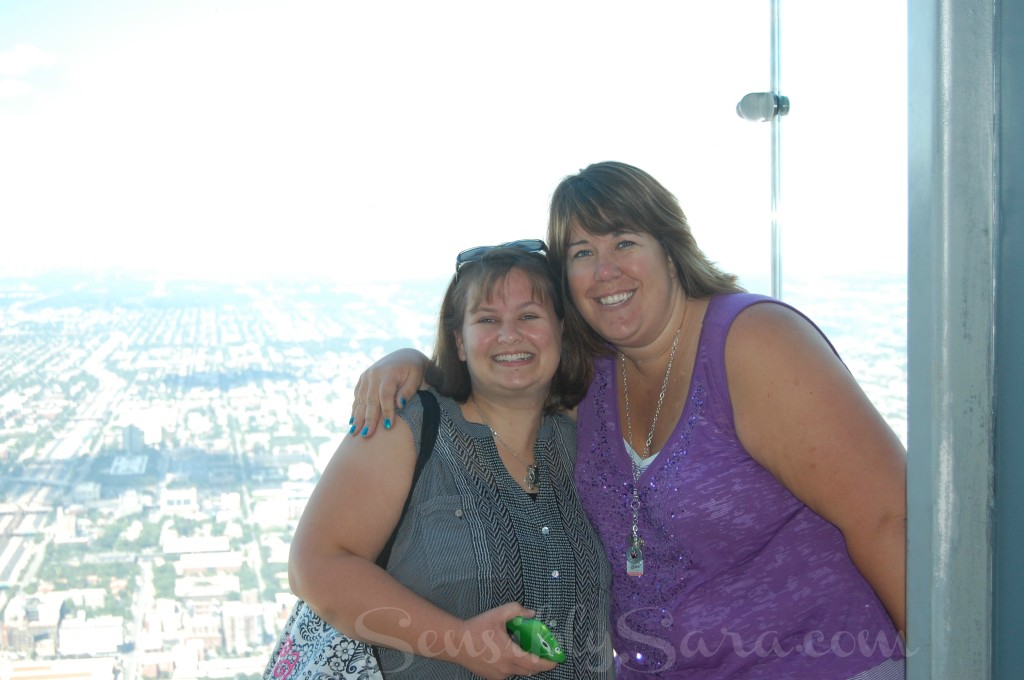 Happy Wednesday!