I have this vivid memory of a craft my neighbor made for my sister and I one Easter.  She made these GIGANTIC paper mâché Easter eggs, painted them, put our names on them, filled them with all kinds of goodies, and then delivered them Easter morning.  They were SO.MUCH.FUN!  And I've thought about making them just about every year since I've had kids.  But it hasn't happened.  This year, though, the kids and I created a miniature (unfilled) version of the eggs I so clearly remember.
Here's what you'll need for your Paper Mâché Easter Eggs:
Elmer's Glue
Water
Newspaper strips
String
Balloons (for miniatures you'll want water balloons and for BIG ones, regular balloons)
Paint
If you plan on filling them, you'll need fillers (and I'll have to get back to you on HOW you fill them!)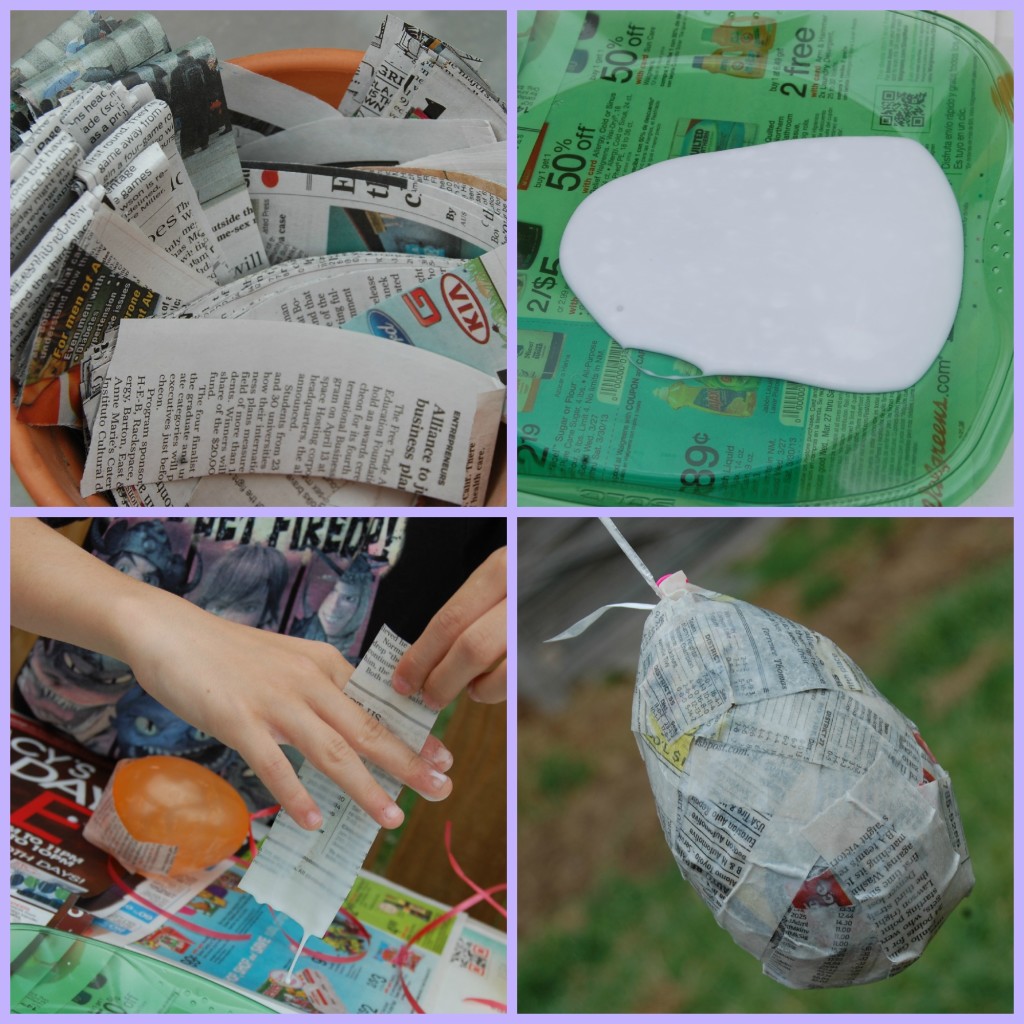 Instructions: 
Go outside if at all possible!  (Otherwise, cover your surface in a disposable table cloth or extra newspaper)

Cut the newspaper into strips (small for the miniature eggs)
Blow up and tie the number of balloons you want.
Make the glue mixture (1 cup glue, 1 cup water.  Mix until smooth)
Dip the newspaper in the glue mixture.
Use your pointer and middle fingers to pull off as much excess as possible.
Place the paper strip on the balloon as smoothly as possible.
Continue placing the glue-dipped paper strips until the balloon is covered.
Let this balloon dry about half way and then do another layer.
Repeat the layering process four to eight times (or until the egg is as firm as you'd like).
Let dry overnight.
Paint (I used spray paint because it was SO much faster) and decorate.
Pop your balloon and pull it out by the string.
ENJOY your creation!! 😀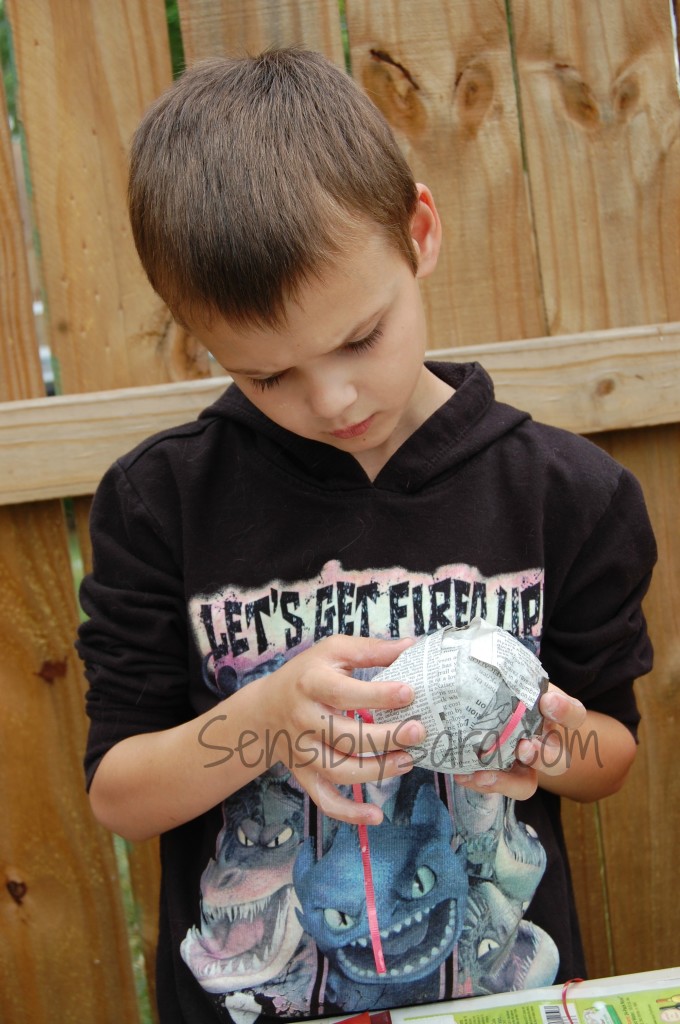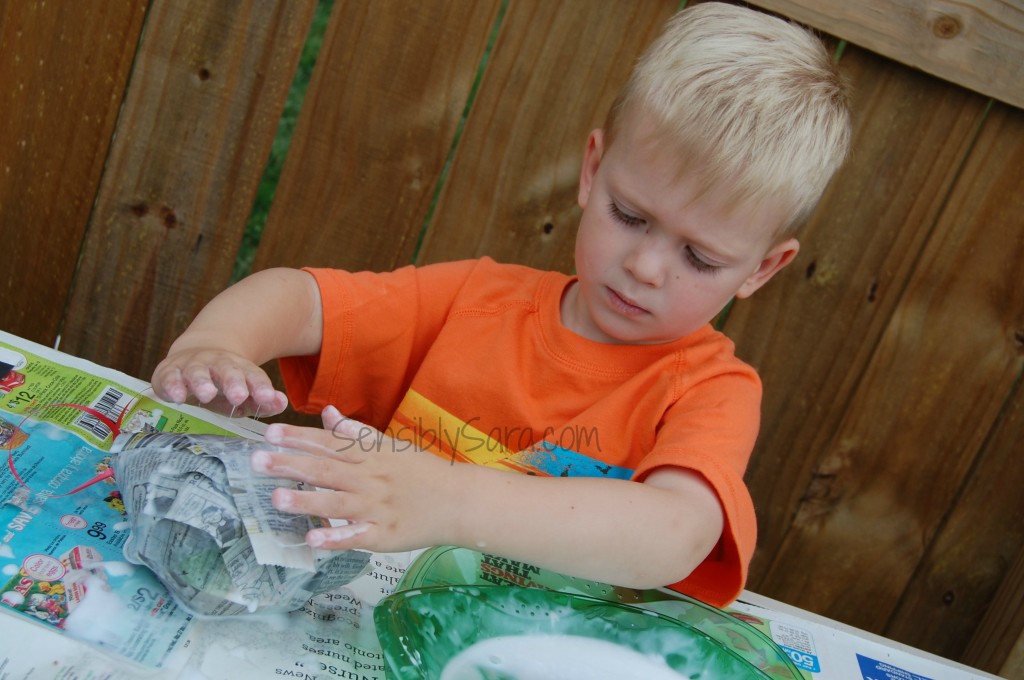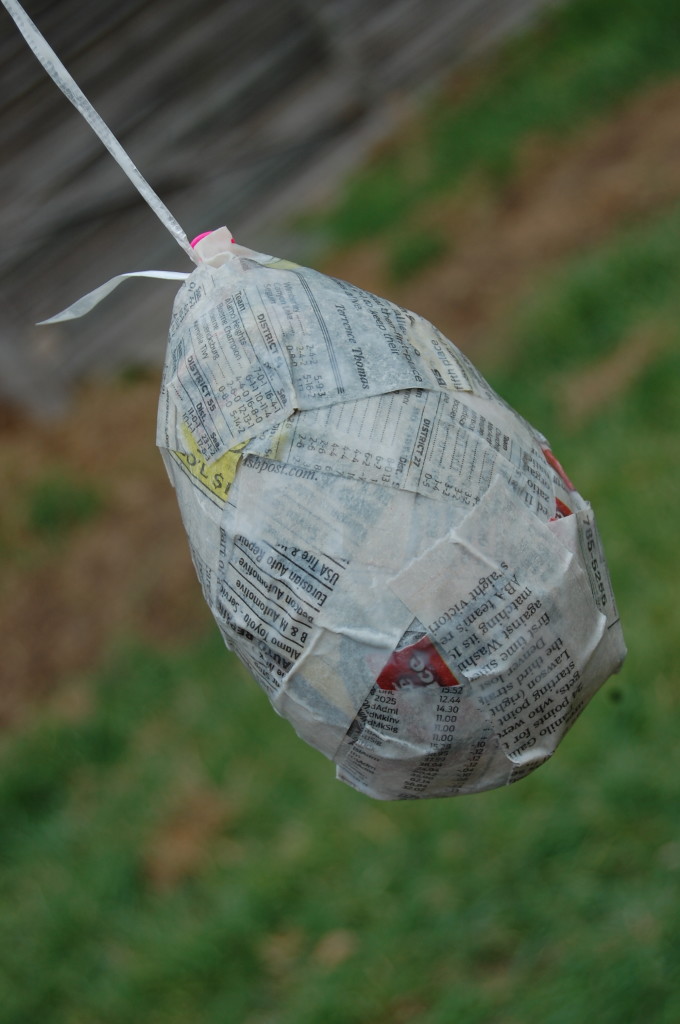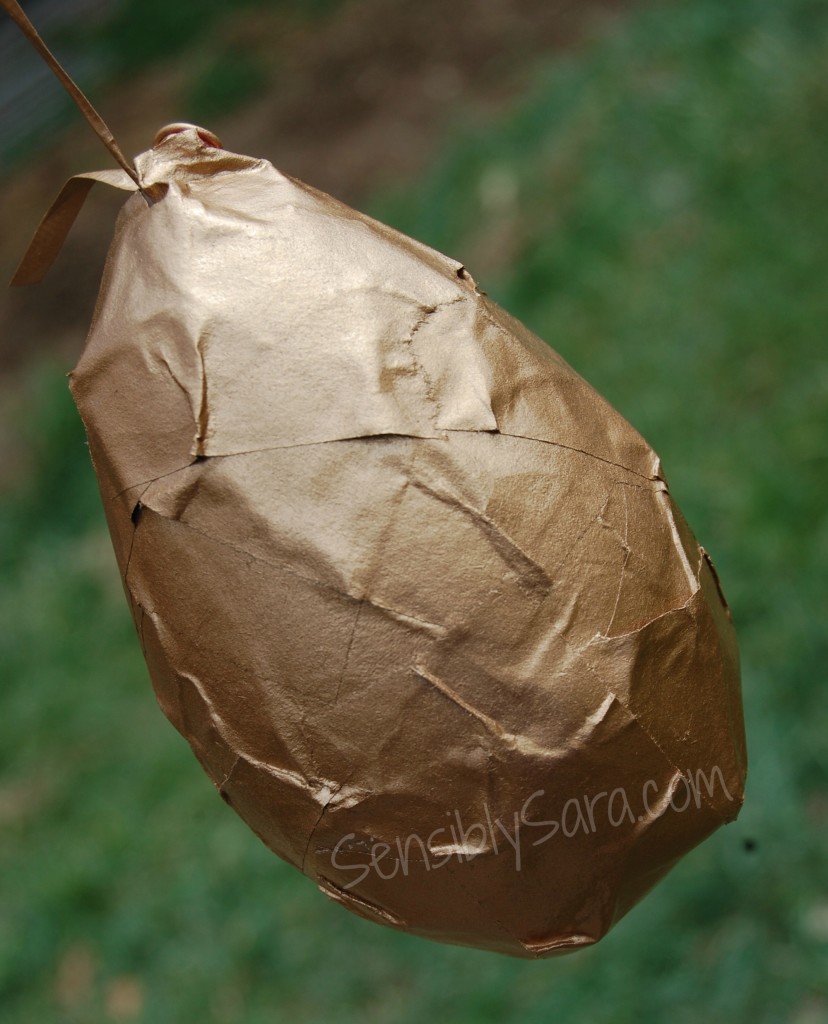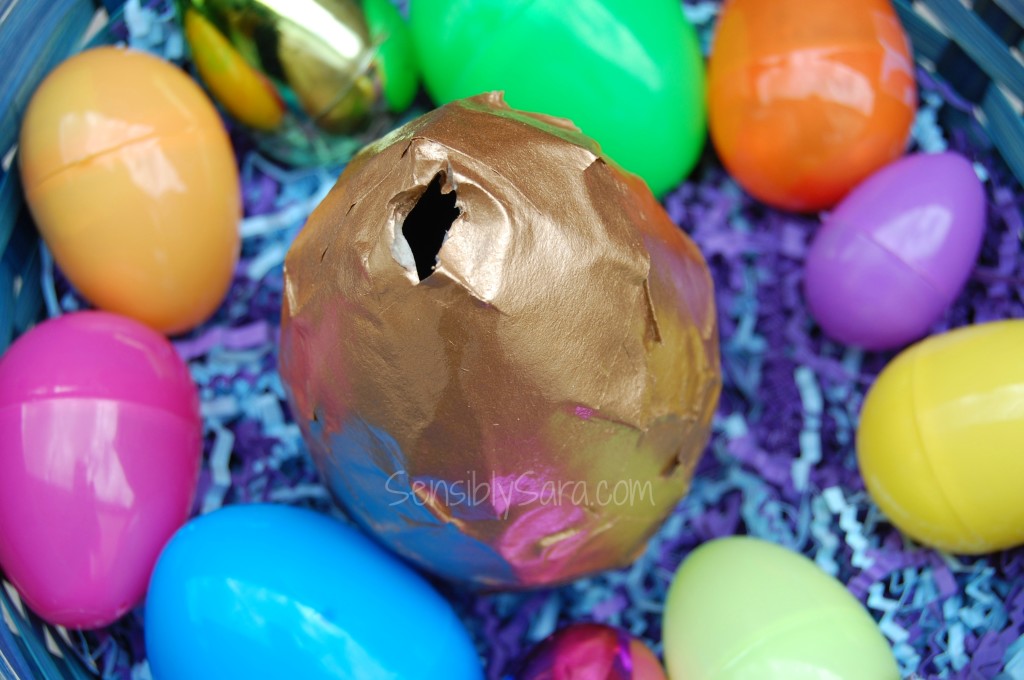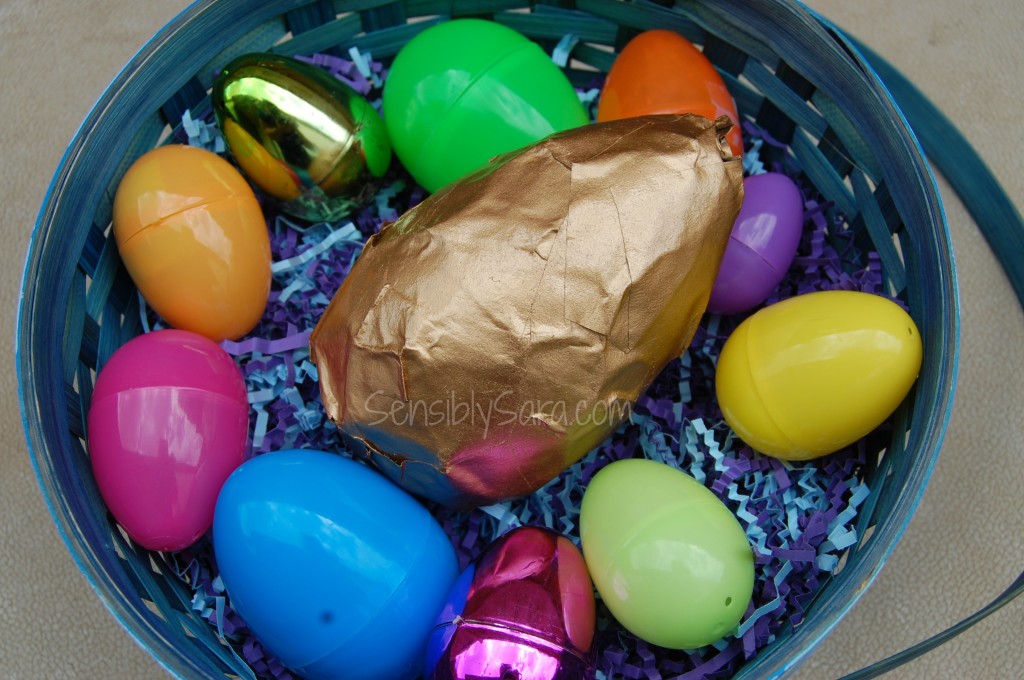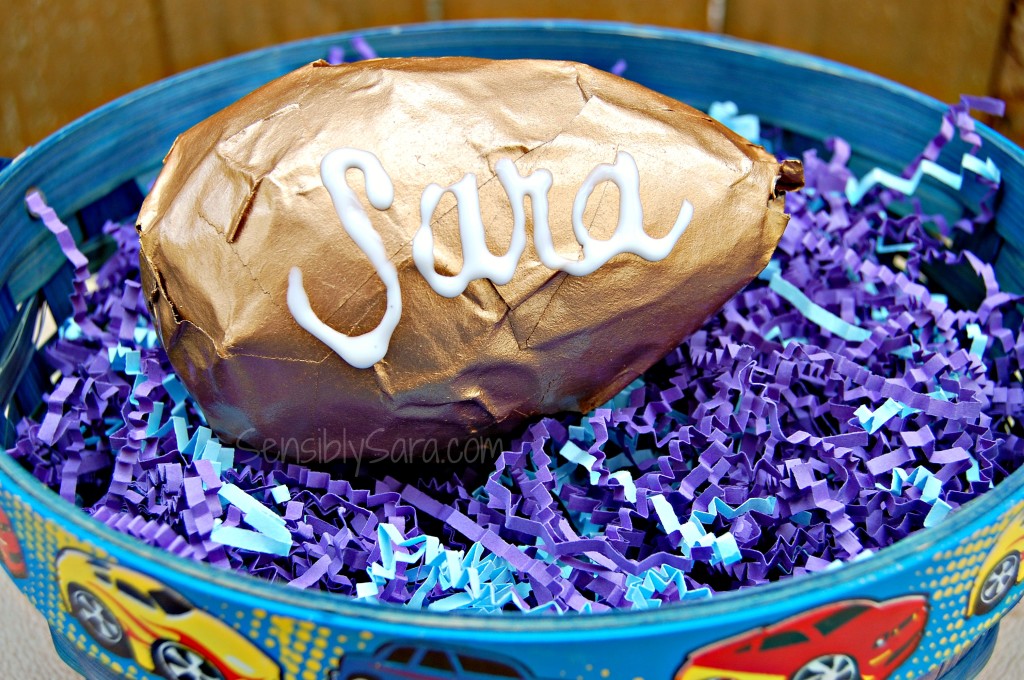 Note: Make sure your string is not under any of your gluey newspaper.  If that happens, when you hang it to dry, the paper will tear.